Every company may once encounter a need for software development. When you choose to hire an outsourcing team, there is always a question: how to find the right partner for your business? 
Finding a reliable custom software development vendor is a challenge, but with the right approach, you can encounter an outsourcing company that will meet your requirements and will match your values. 
To help you navigate the world of custom software development companies, we collected a list of the top vendors from different parts of the world. Please, go ahead and check them out and hopefully, you will be able to connect with your ideal partner.
How to Choose a
Custom Software Development Company
?
To choose the right partner, you need to understand your needs and requirements, but also know your concerns. You can start with simple questions, like:
what problems do we want to solve with the software;

which platform should you build for (desktop, Android, IOS);

who are the app users;

when is the deadline;

what is the available budget?
It's the basis that will help you to create a full picture of your project and your capabilities. For example, let's say you want to improve the onboarding of your new employees, and you want to create a corporate mobile employee application. Great! Now you understand that you need a mobile development company, and it's a starting point. 
Then you have found dozens of custom software development companies that can take your project. How to choose one among them? We suggest you pay attention to the next aspects.
Pricing
Budget is one of the most restricting factors, and sometimes, it heavily affects the final decision. Different companies from different countries offer various prices. The developers from India may charge $20 per hour, while the developers in Western European countries with the same level of seniority may cost you around $100 per hour. Custom software development company in Ukraine may start from just as little as $25 per hour.
However, it's also important to evaluate the pricing models that vendors offer. The most popular are time and material, dedicated team, and fixed price. Each of them may be extremely suitable for one type of project and totally draining for the other. And it may also be the first test: a reliable vendor will help you to choose the most beneficial cooperation model.
Experience & Expertise
The expertise and experience of the developers are important to consider. A company that has already a big portfolio of manufacturing apps will seamlessly guide you through the development of a manufacturing ERR. It works with any industry: if a vendor has already encountered a project for your industry, it will be able to offer relevant solutions and decisions. 
Communication
Transparent, honest communication is a great basis for productive cooperation. While choosing a vendor, pay attention to how they interact with you. Are they direct and genuine or do they evade and talk too abstractly? Do they react quickly to your questions or make you wait? Do they go the extra mile to deliver results to your expectations? 
Working with enthusiastic, punctual, and attentive people is much more enjoyable. It will also lead to better results when you can trust your development team, and they can freely discuss the progress and work challenges.
Feedback
It's pretty easy to find real testimonials about the company nowadays. Social media, forums, are a great source of feedback from previous clients, and tech directories like Clutch usually verify client reviews before posting them. 
Testimonials may help you understand what are the strong and weak sides of the company that you're considering, and you also get an opportunity to contact their previous clients and hear truthful opinions. 
Employee brand 
The employees' opinions are no less important, and they are also quite representative. A positive employee brand means that people work in a good environment, are satisfied with work conditions, and are likely to stay in the company for a long time. For the client, high employee retention means stable and efficient development teams and a low chance of disruptions during the project.
Culture & English proficiency
Your software partner may be located in any part of the world — thanks to collaborative tools, remote work is actually as efficient and convenient as working on-site. But you still may have communication difficulties due to different perseverance of work ethics or language knowledge.
Look for the companies where the majority of the employees speak English. In general, some countries have a high level of English proficiency (for example, if you start custom software development in Ukraine, you won't have any problems with this, as more than 80% of developers know this language), but in every country, you will be able to find English-speaking teams.
Our development team can evaluate your project and suggest the most suitable technologies for it.
Selection Criteria for our List of Custom
Software Development Companies
We chose 5 companies from every of the top three software outsourcing destinations: Eastern Europe, Latin America, and Asia. We considered the next criteria: 
more than 5 years on the market;

4.5+ rating on Clutch;

more than 15 clients reviews on Clutch;

public portfolio on the company's website;

experience in different industries.  
Top Software Development Companies in Eastern Europe
GBKSOFT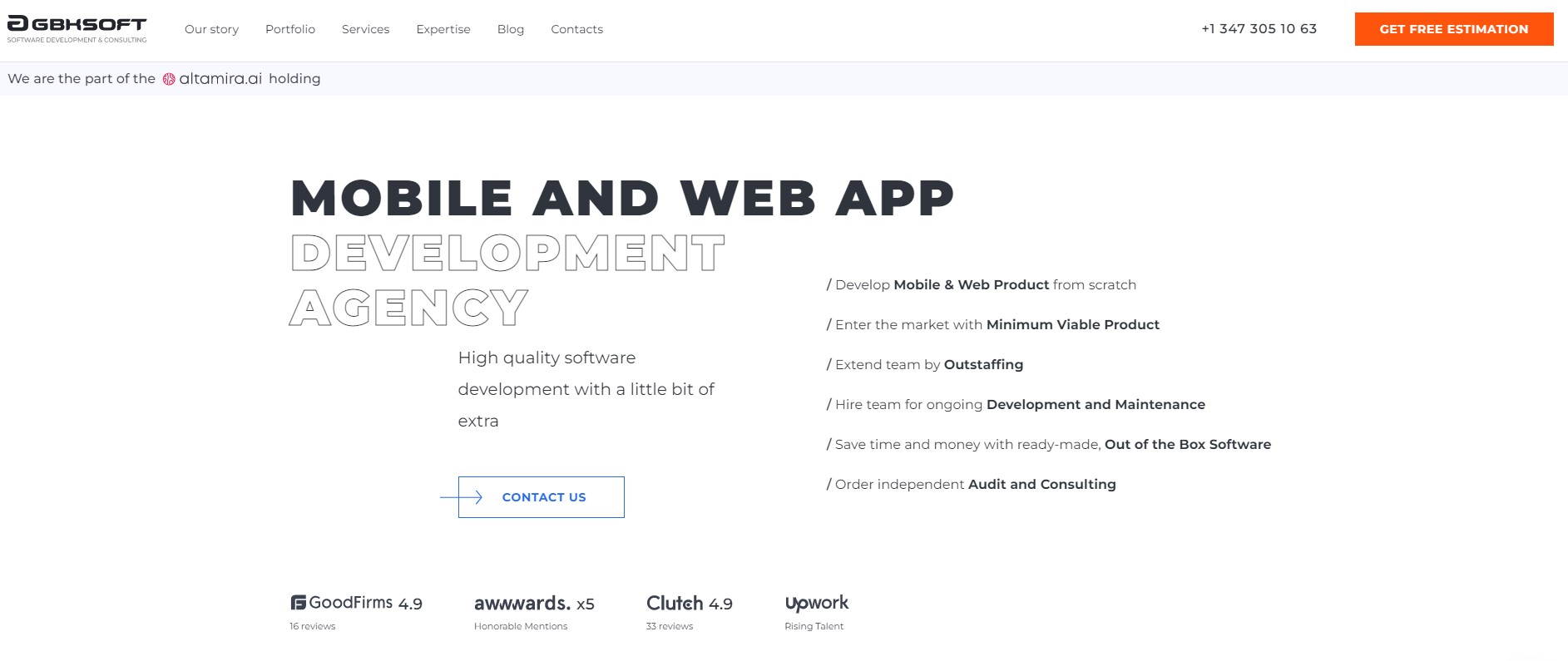 Country: Ukraine
HQ: Kyiv
Clutch rating: 4.9
Industries: business intelligence, finance, real estate, manufacturing, healthcare
Successful cases:
IoT-powered mobile application

CTRL Golf

for gold players;

mobile SaaS point-of-sale system

Zemp Center

;

business management system

Leo

;

order management system for vehicle outfitting companies.
DevCom

Country: Ukraine
HQ: Lviv
Clutch rating: 4.9
Industries: logistics, retail, medical
Successful cases:
emergency medical application for the US healthcare vendors;

HomeCare CRM solution for a heating & air conditioning company;

corporate communication app for a MLM company.
Melon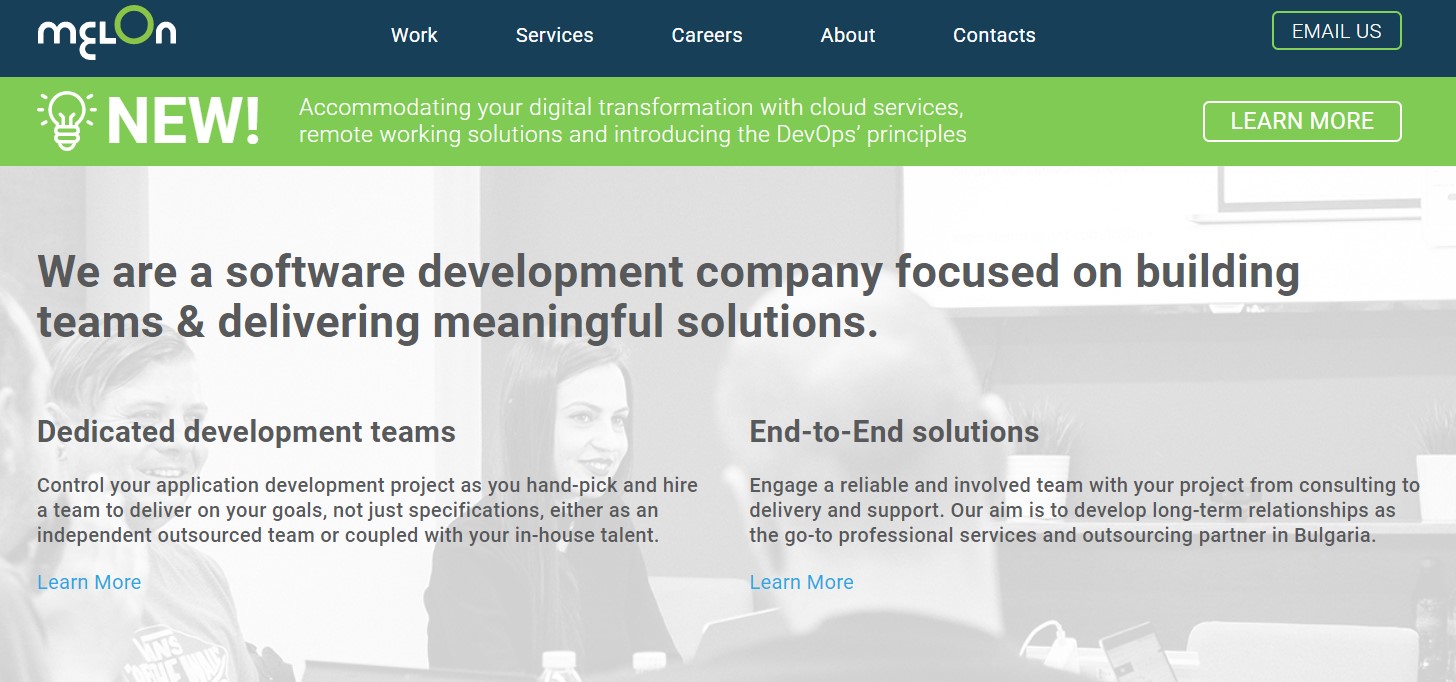 Country: Bulgaria
HQ: Sofia
Clutch rating: 4.8
Industries: 
Successful cases:
salon booking management solution;

online tender tool for fully automated calculations;

mobile app Binary Books for users who want to become co-authors of novels.
STX Next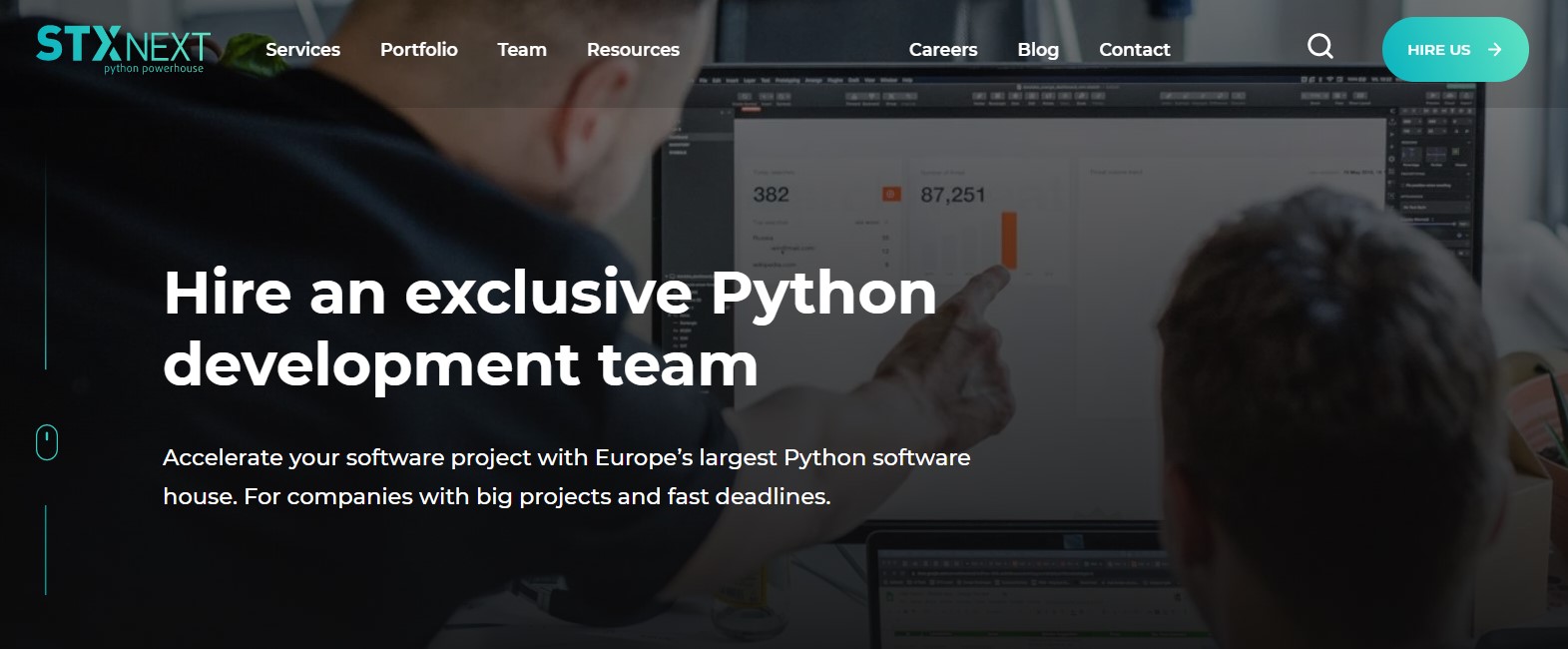 Country: Poland
HQ: Poznań
Clutch rating: 4.7
Industries: finance, advertising, real estate, eCommerce
Successful cases:
a state-of-the-art crypto trading platform Blocktrade;

Tiqets – a platform for booking tickets to museums and attractions around the world;

a finance platform for businesses to apply for a loan.
Limestone Digital

Country: Czech Republic
HQ: Karlín
Clutch rating: 4.9
Industries: finance, logistics, eCommerce, gaming, medical, retail
Successful cases:
web charity platform Winnerosity;

web-based application for internal logistics management in the BioMed industry;

Uber-like logistic B2B marketplace for cargo transportations.
Top
Software Development Companies
 in Latin America
Perficient Latin America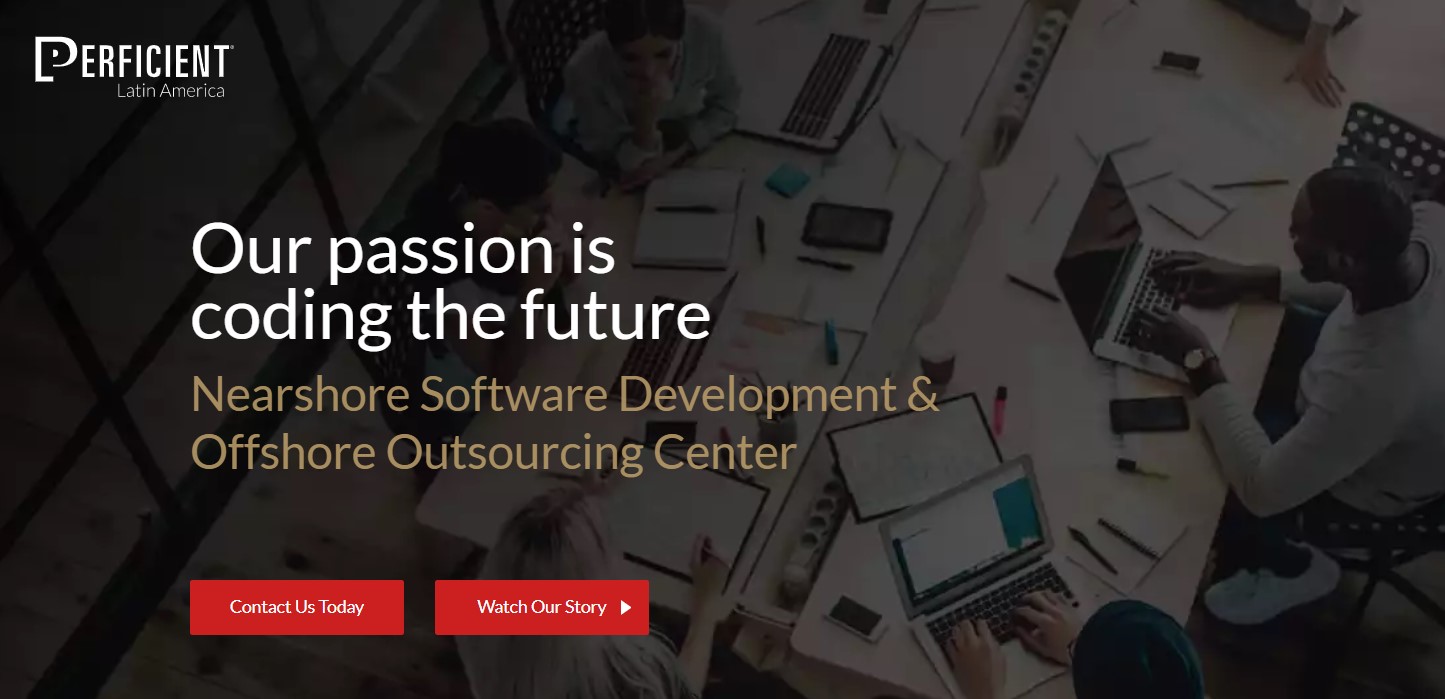 Country: Colombia
HQ: Medellín
Clutch rating: 4.7
Industries: advertising, finance, navigation, logistics
Successful cases:
a multichannel chatbot for the international airlines;

the web-based internal platform created to access specialized data in 1 query for a geolocation company;

a proprietary performance testing management tool.
Snowman Labs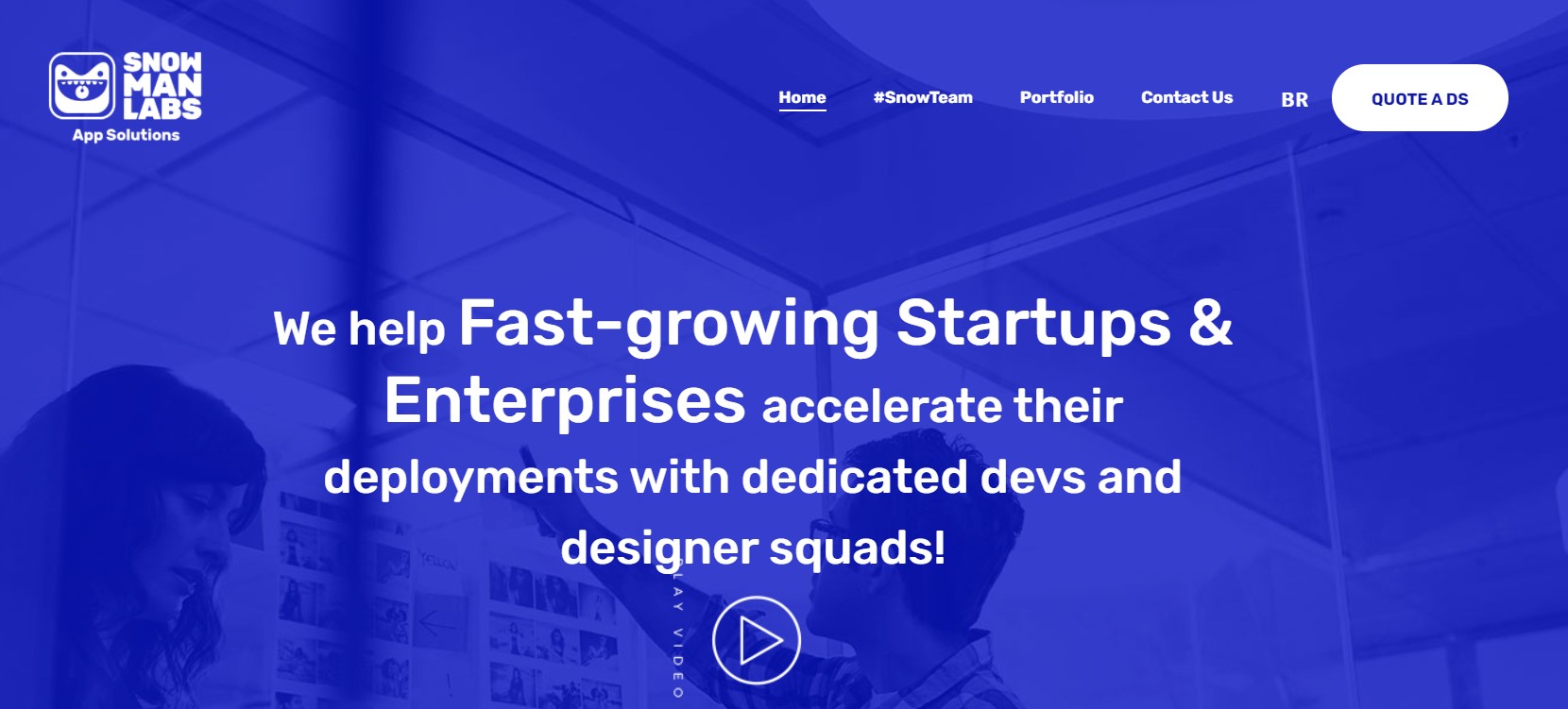 Country: Brazil
HQ: Curitiba
Clutch rating: 4.9
Industries: finance, automotive, education, medical
Successful cases:
a web-based banking system and mobile application for RCI Bank;

mobile calculator for measuring the sensitivity of certain bacteria for research laboratory;

AI-powered mobile application for patients with special needs for a healthcare company. 
Octobot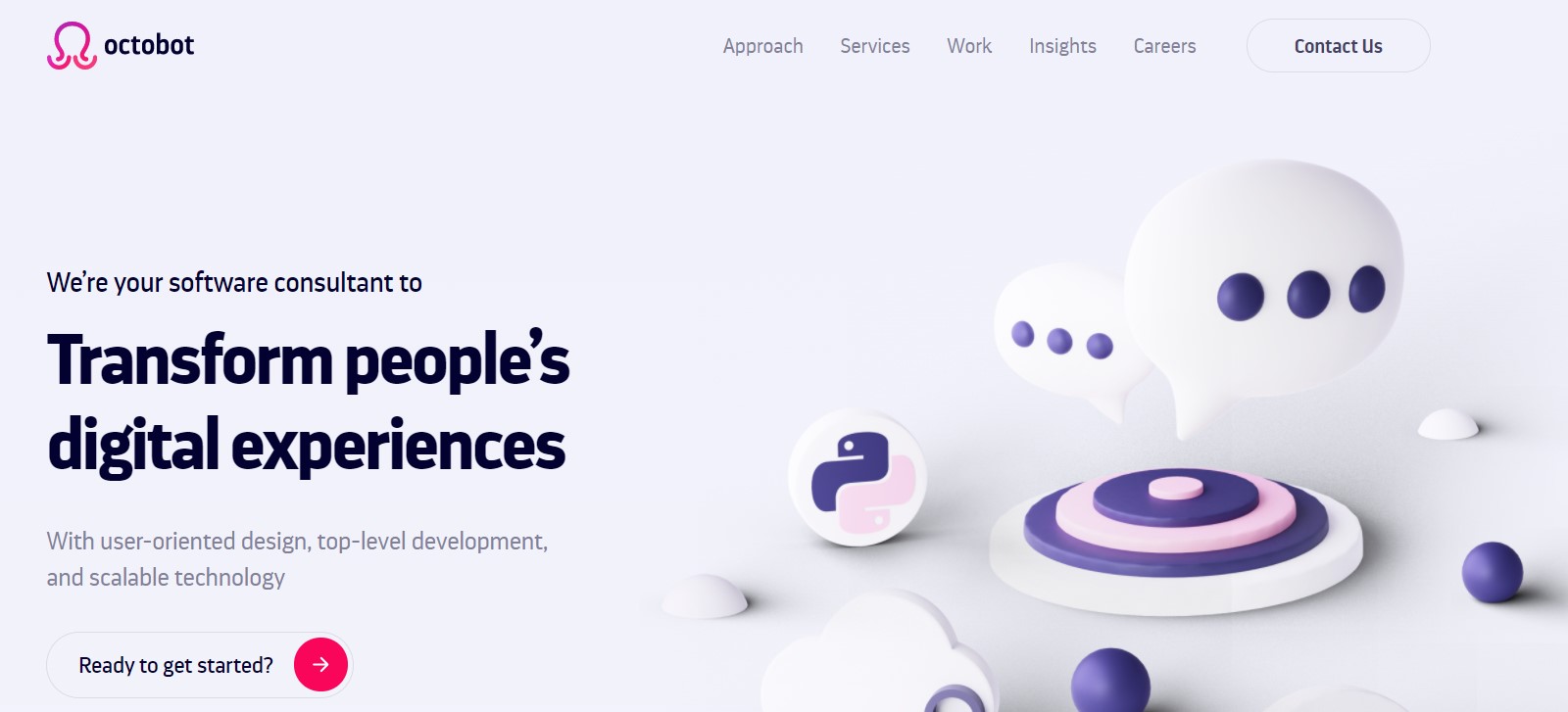 Country: Uruguay
HQ: Montevideo
Clutch rating: 4.9
Industries: business intelligence, medical, education, healthcare, finance, agtech
Successful cases:
responsive web application for calf nutrition planning for a dairy manufacturer;

web platform for searching and visualizing pharmaceutical products' information;

educational application for employment and professional development.
Ingenia Agency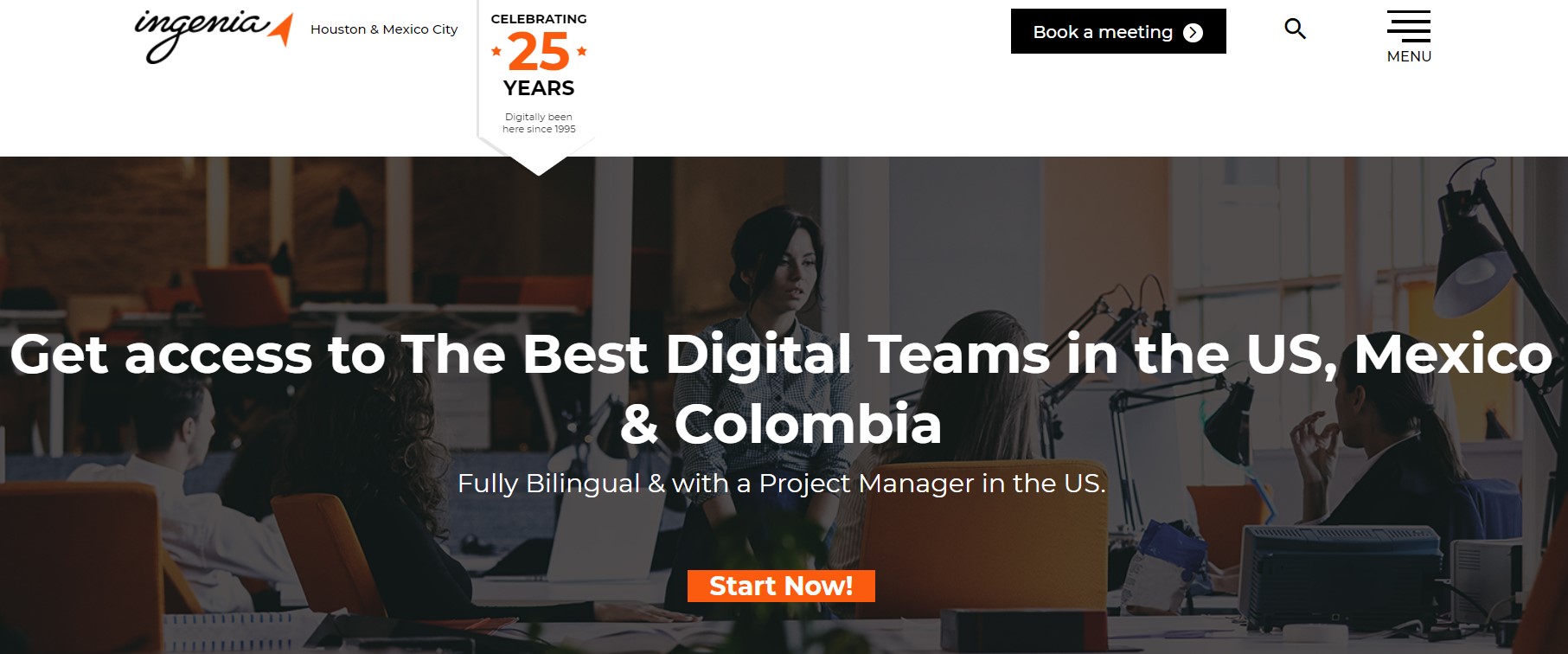 Country: Mexico
HQ: Mexico City
Clutch rating: 4.7 
Industries: automotive, education, telecommunication, manufacturing, finance
Successful cases: 
Mexican stock exchange website;

web application for data solution consultancy;

eLearning platform development for a training consulting company.
BluePixel

Country: Mexico
HQ: Mexico City
Clutch rating: 4.9
Industries: energy, finance, gaming, legal, media, real estate, retail, logistics, eCommerce
Successful cases: 
stadium suite and private seats rental platform;

financial management application;

web and mobile application for employee onboarding and adaptation.
Top Software Development Companies in Asia
Smitiv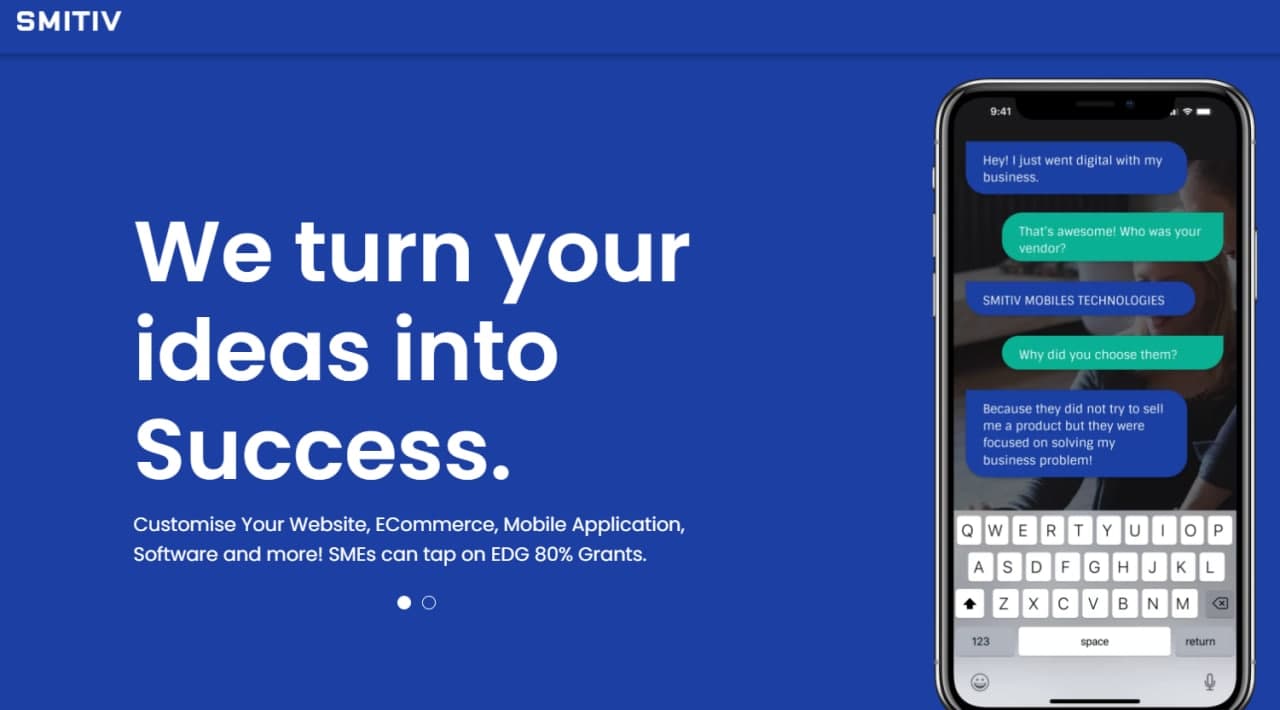 Country: Singapore
HQ: Singapore
Clutch rating: 4.7
Industries: eCommerce, automotive, medical, entertainment, education, finance
Successful cases: 
self-guided local tour application;

application for managing myopia and smartphone addiction in children;

hybrid application for a marketplace startup.
Ahex Technologies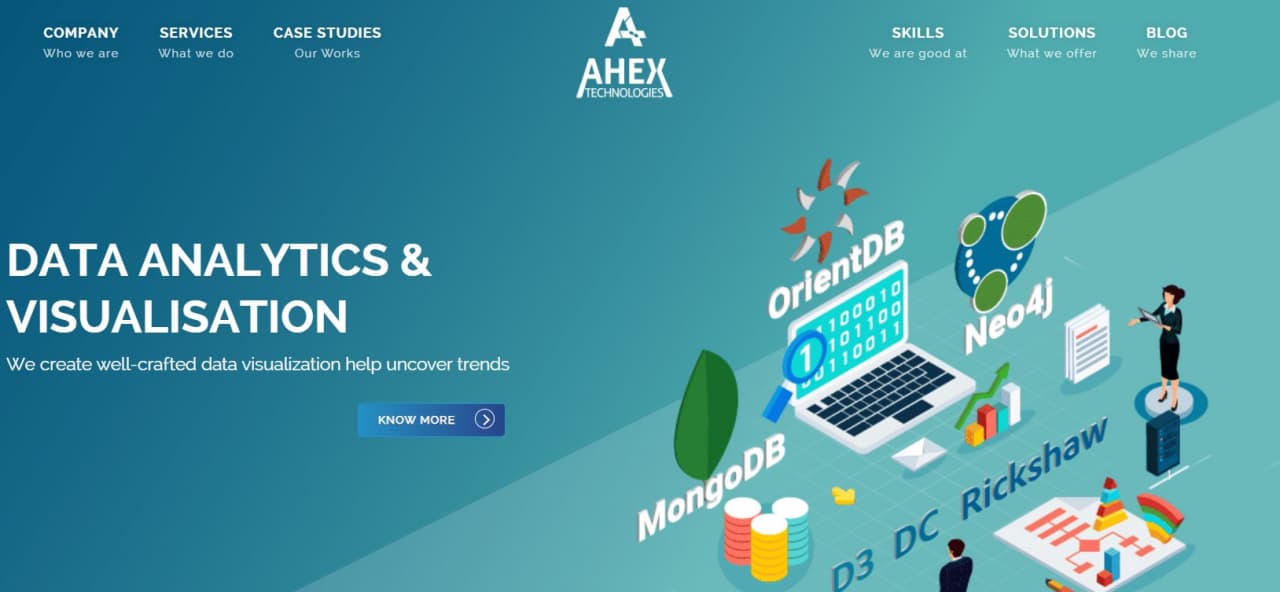 Country: India
HQ: Hyderabad
Clutch rating: 4.8
Industries: business intelligence, finance, crypto, real estate
Successful cases: 
home AI assistant & enterprise AI assistant;

loan application tracking and processing system;

web-platform for residential properties.
Arcanys
Country: Philippines
HQ: Cebu City
Clutch rating: 4.9
Industries: business intelligence, finance, sports, manufacturing
Successful cases: 
smart factory platform with AI, IoT, and MES technologies integration;

on-demand home cleaning platform;

mobile application for football fans to connect with their favorite clubs.
Codup.co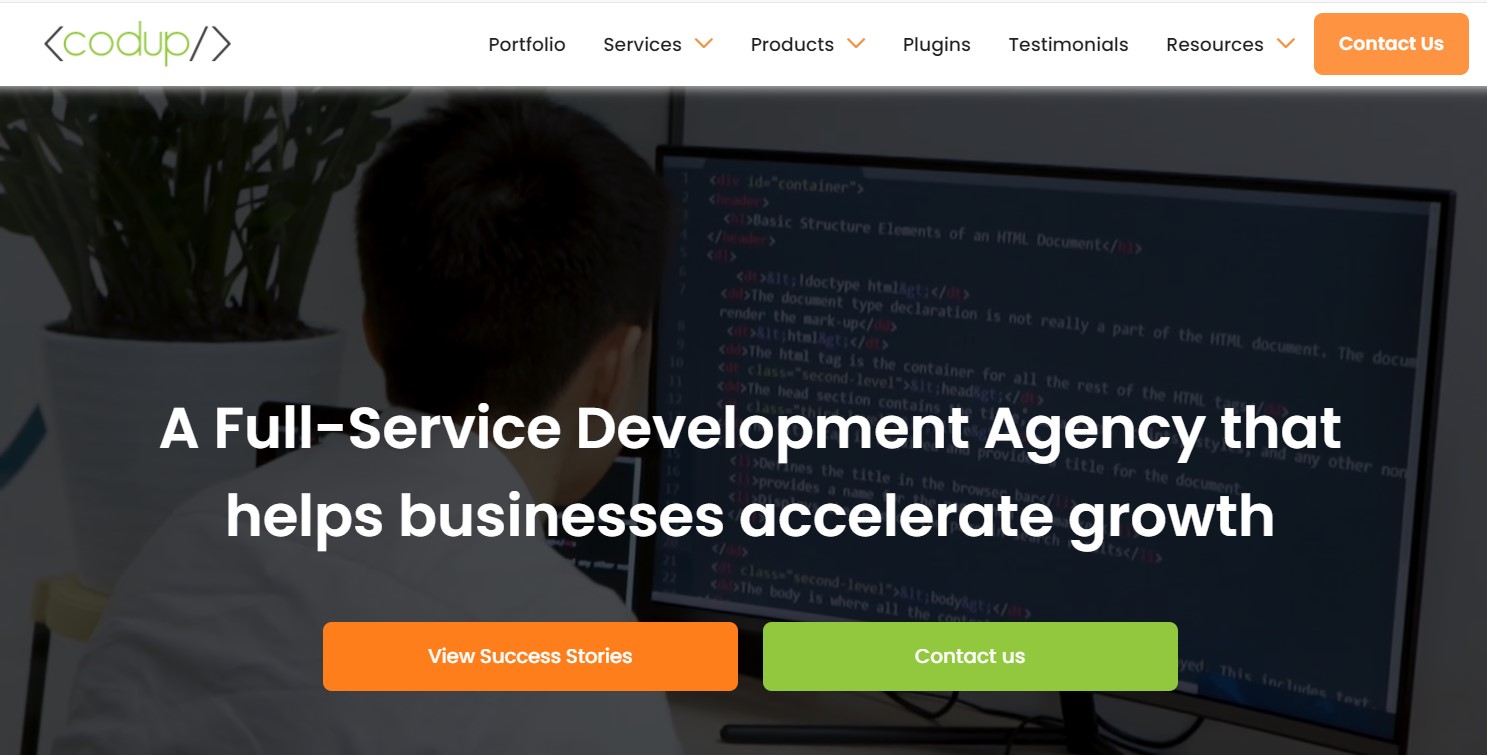 Country: Pakistan
HQ: Karachi
Clutch rating: 4.9
Industries: eCommerce, hospitality, manufacturing
Successful cases: 
top booking and appointment plugin for WordPress;

affiliate marketing platform;

social media automation tool for Twitter.
Mind IT Systems

Country: India
HQ: New Delhi
Clutch rating: 5.0
Industries: finance, business intelligence, education, healthcare
Successful cases: 
AI-powered chatbot to access supply chain information;

logistics system to optimize the usage of resources;

centralized hospital management system.
Want to initiate custom software development in Ukraine?
Let's discuss how we can help you to achieve your goals.
Choose GBKSOFT as Your Reliable
Custom Software Development
Partner
Since 2011,  GBKSOFT has been creating custom software to help businesses grow and improve their performance. We have cooperated with more than 200 clients, and gained experience in various expertise domains. 
By cooperating with us, you get:
thorough

discovery stage

and initial research from our business analyst team; 

architecture creation and suitable technology selection from our software architects;

transparent communication and finance reporting;

flexible cooperation models;

full-cycle development with consistent team composition;

English-speaking developers;

full coverage of developer's employment, salaries, workspaces, etc.;

NDA, idea, and data protection.
Client's feedback
Check the latest interviews
with our clients
to learn about their experience of cooperating with GBKSoft.
Here are some successful cases of our custom software development services.
HDRPrint
— order management system & website for a wholesale printing company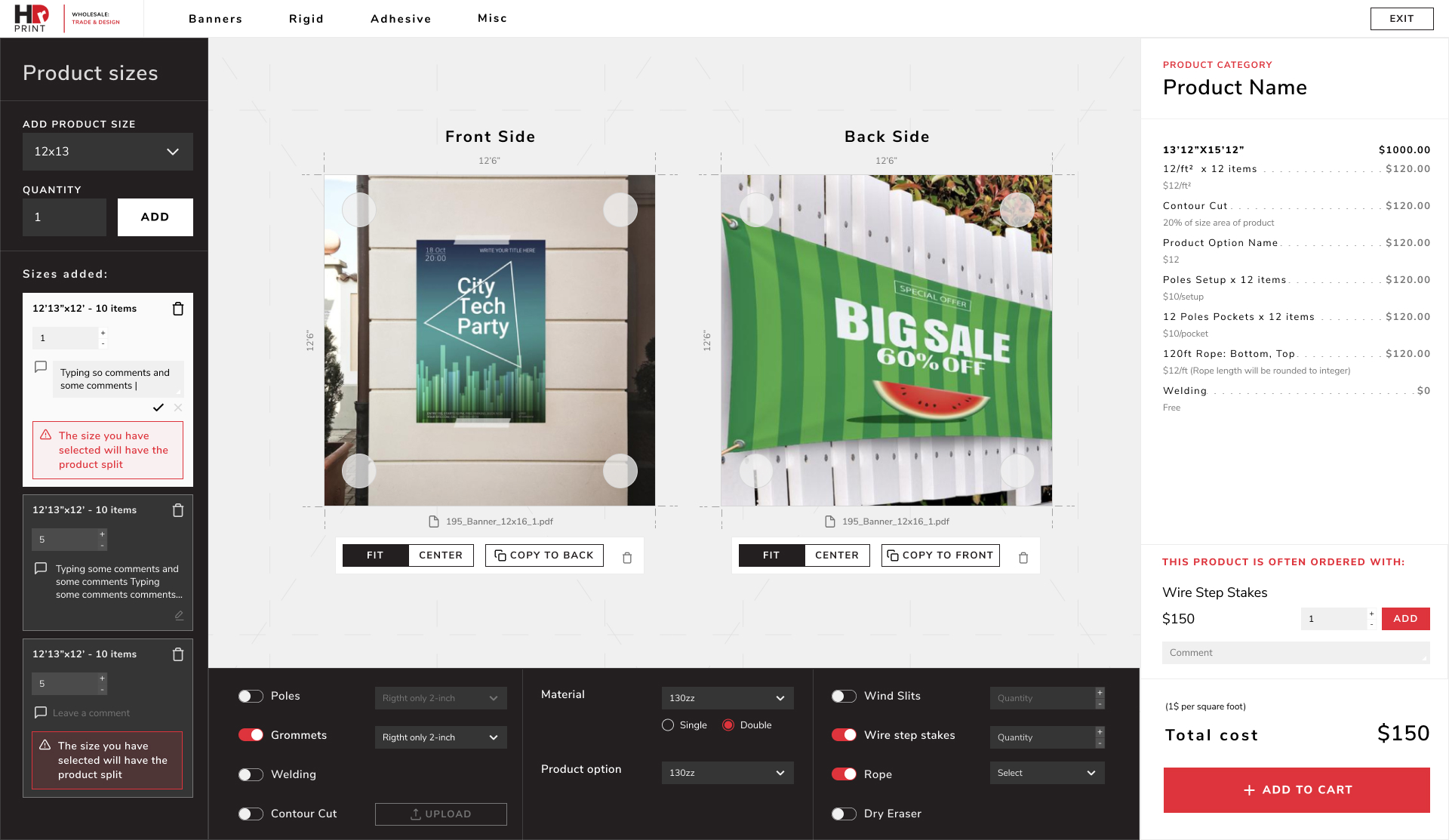 When the lockdown started, the company decided to adapt to new realities and provide clients with an excellent and engrossing online experience. For this purpose, HDRPrint initiated a partnership with us. 
We created a custom order management system that allows the end client to visualize the final product and use a calculator for order estimation. Another goal was to connect the system with other external tools like accounting software and payment processors. 
Aquiline Drones
— custom mobile applications for on-demand drone services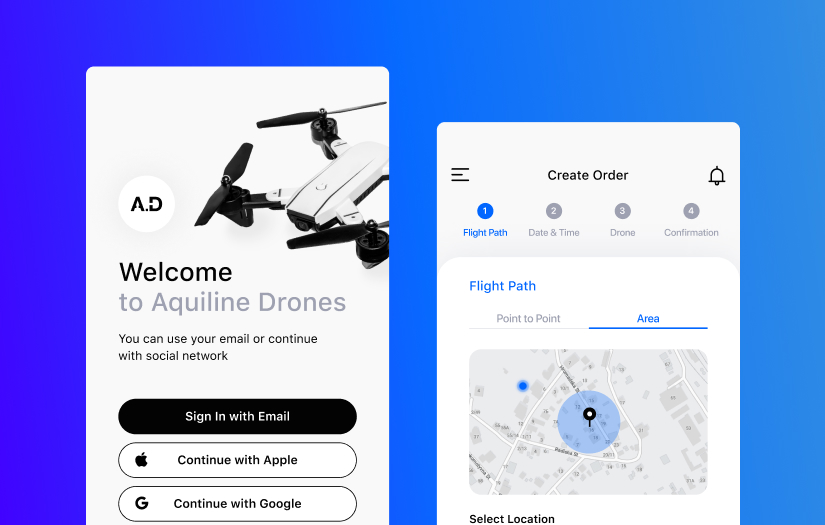 The client came to us with the idea of creating an Uber-like application for renting drones for certain occasions. 
We started the development from scratch, developing two separate algorithms: the first for the clients who will order drones, and the second for drone drivers. As a result, our client received Android and IOS self-sufficient native applications.
In Conclusion
It's not hard to find custom software development companies. The real challenge is to choose your partner among them and establish strong, beneficial cooperation. 
We hope that the amount of custom software development companies won't scare but open new perspectives and opportunities. Understand what you want to achieve through software development, talk with several vendors, and you will find the one! And if you think that you have a match with GBKSOFT, feel free to contact our managers and discuss your project.
Ready to start cooperation with a top custom software development company?
Leave us a message, and our managers will contact you within 24 hours.
To select the right software development company, you need to watch for the next aspects: time on the market, feedback from previous clients and ratings on technical directories, success stories and cases, expertise, and their communication style.
Clutch, GoodFirms, and other directories usually have a long list of vendors. The big benefit of these platforms is verifications, as they tend to check the companies and their reviews themselves. But you can also try other sources, like social media, tech blogs, or simply Google.
The price usually counts by the hourly rates of all the specialists involved. They may vary from country to country. Usually, custom software development companies provide you with project estimations, and the price may be very different as it depends on the size and difficulty of the project.