As expected after the success of audio platforms such as Clubhouse, Facebook has officially announced the introduction of a suite of new audio products for the convenience of its users. Sensing severe competition, the company decided to add audio rooms to its apps and the ability for podcast creators to share long audio recordings, new Spotify integration for music, and an all-new concise experience called Soundbites.
Similar to Clubhouse, Facebook will also include live audio rooms where users can engage in thematic discussions. Mark Zuckerberg explained this approach because there are already many communities and a group on Facebook, where it will be even more convenient for people to communicate using audio rooms. Recall that last year the company launched the so-called video halls, which immediately became popular.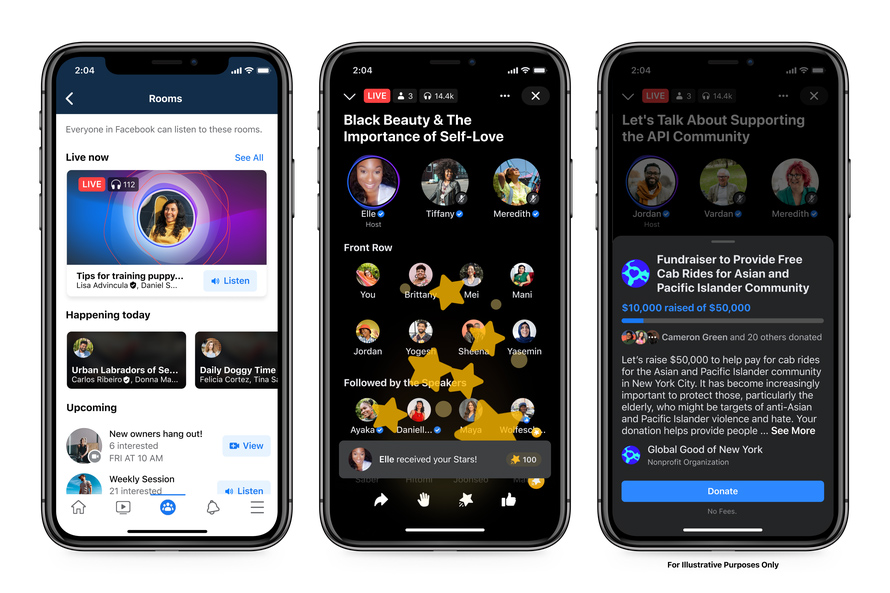 Live Audio Rooms are available on both Facebook and Messenger, according to the official Facebook blog.
Before launching Live Audio Rooms in groups, the company will test some users. Among those who will have access to this feature will be public figures, experts, and celebrities.
It is not the end of the upgrade. Zuckerberg also revealed that the company is working on an audio version of its rival TikTok. Instagram Reels allows users to sort audio clips quickly. The project will be called Soundbites and will also be tested on a small group of users.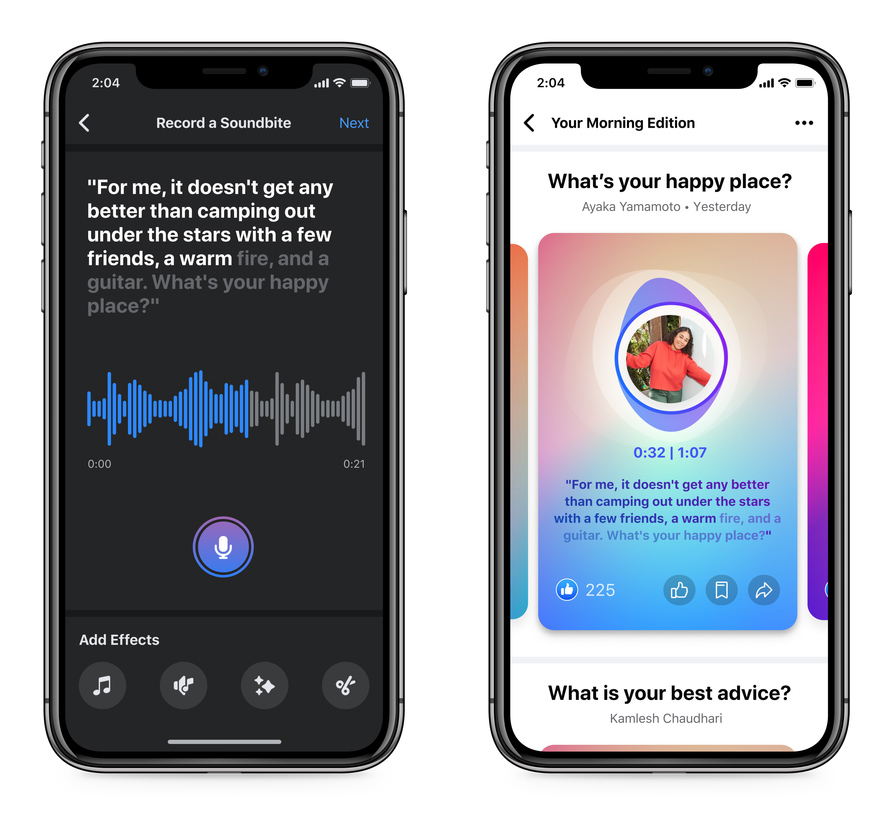 "The idea here is that these are short audio clips, whether they are people sharing what they find funny or some meaningful things that people want to share that span many different genres and topics," Zuckerberg said.
And that is not all. Facebook has decided to reach an audience that loves podcasts as well. Many users are subscribed to their favorite podcast authors, but they cannot yet listen to them on the platform. To fix this, the company is going to implement the ability to listen to audio recordings directly in the application so that users have easier access to audio content.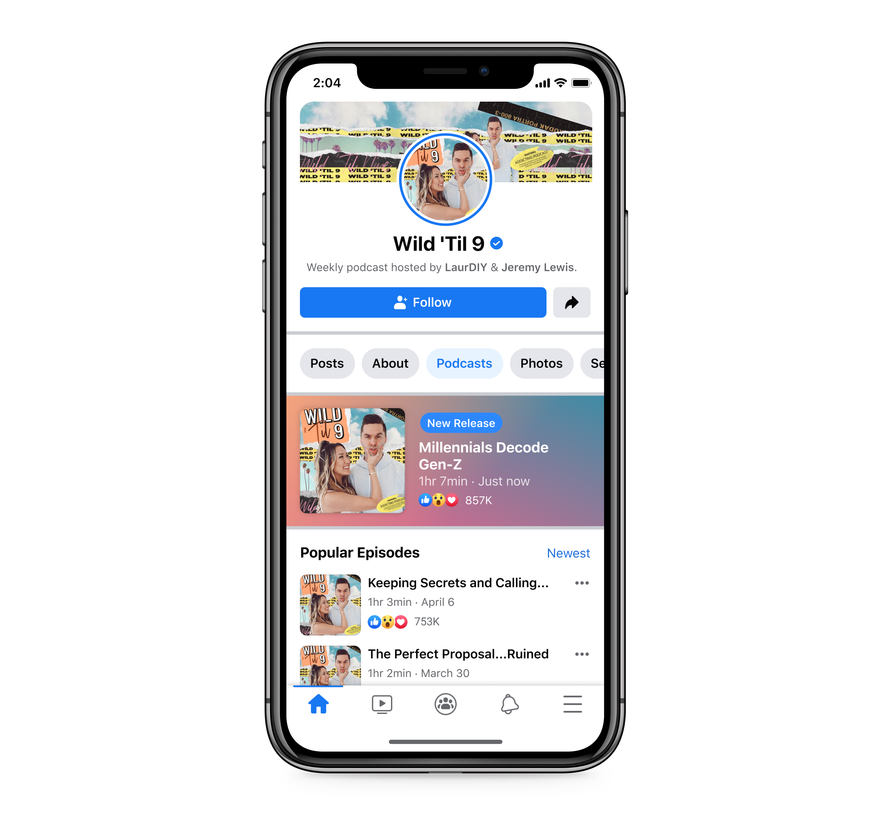 These users will be able to detect the sound and start playing it even in the background. This way, users can find new podcasts based on interests and comment on or recommend podcasts.
All of this is made possible by Facebook's collaboration with Spotify. The companies are working together on Project Boombox. This integration will allow people to share content from their favorite artists, playlists, and other types of audio content in their feed. This content will then appear in a small embedded player for others to click and play.
Facebook's interest in audio is further proof that the potential of audio is limitless. As a Spotify spokesperson told TechCrunch, "We have always strived to make Spotify ubiquitous across all platforms and devices by bringing music and podcasts to more people — and our new Facebook integration is another step in that effort. We look forward to continuing our partnership with Facebook to drive the discovery of audio around the world. "
With Live Audio Rooms, Facebook will be able to support podcast authors and more financially. It will be done in the following way; fans will support creators with Stars, the existing Facebook feature in the app, or donate to charities. Facebook says there will be other monitoring methods available in the future. Also, an Audio Contributor Foundation is open to launching Soundbites.
The company also plans to introduce the ability to subscribe to a specific author for a certain fee. According to Zuckerberg, this will be a powerful tool for development.
A few months ago, we wrote an article where we described the development process of the most popular application – Clubhouse. Want to know more? Rather follow
the link
As trends show, every year the rhythm of life for people is becoming faster and faster. Many people use audiobooks, listen to docs, or exchange audio messages, saving a lot of time. While listening to the audio, you are not distracted by the picture and can engage in other activities. Therefore, we are confident that audio, social networks have great potential and will remain popular in the future.
If you know ​​what other social networks might attract a fair share of users, you shouldn't put development on the back burner. For example, as you can see, Clubhouse, which burst into the US market and gathered more than 2 million users in 6 months, there are still niches that are not covered in the social media market. We can say if such a giant as Facebook, realizing the threat from the Clubhouse, began to develop audio features for its users actively. Therefore, do not postpone your development ideas. Start negotiations with the developer company right now.
Do you also think that the potential of audio is limitless?
Want to create a Clubhouse-like app?