GBKSOFT was honored to get the award as the company that has Top Education App Developers.
Nowadays education becomes more digitalized and modernized. There is a wide range of different web services that propose lessons, courses, meetings with professionals, etc.
We represent a high level of expertise in the area of education. We understand how important to build high quality and recognizable educational platform available for all users despite gender, age, location, speed of internet, etc.
We know what technologies will suit this type of solution. That is why the final product works perfectly well and optimizes the process of edition making it a real pleasure for students.
Let us remind our latest educational project "CourseRooms" – a platform for students and instructors with a great variety of various courses in different areas. So you can absorb new skill or even profession not leaving your home.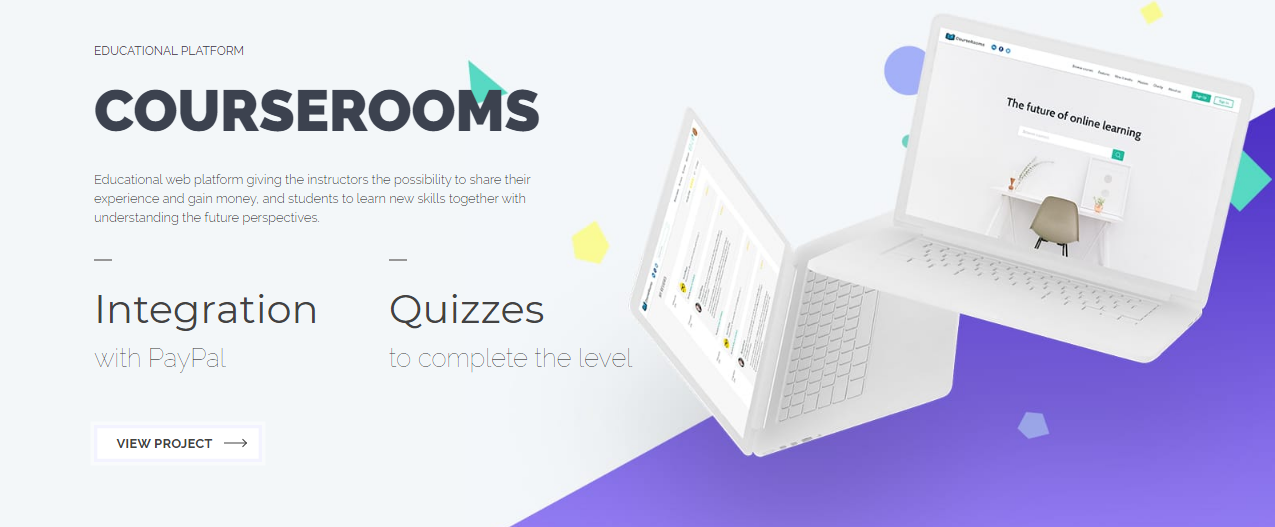 Building software that is in use and helps users to learn something new and develop things they haven't known before, force us only to improve our expertise and grow every day.
Sincerely, GBKSOFT
Want to create an educational platform?