Here at GBKSOFT, we know that it's not easy to start a business, and it's certainly not easy to balance a heavy workload with implanting high-quality solutions to give your company a competitive edge. That's why we're here to help! We're a web and mobile development firm that puts stability and reliability at the core of what we do. We help our clients boost their revenue and benefit from almost a decade of technical expertise. 
In recognition of our innovation and success, we've been named a top web development firm, according to Clutch's data-driven research. They're a verified ratings and reviews platform that leverages a unique rating methodology to compare and contrast leaders across a number of service sectors. Clutch's content helps interested buyers make informed decisions on new vendors. We're proud to say we've achieved a lovely 4.9 out of five stars! Take a look at a recent review below: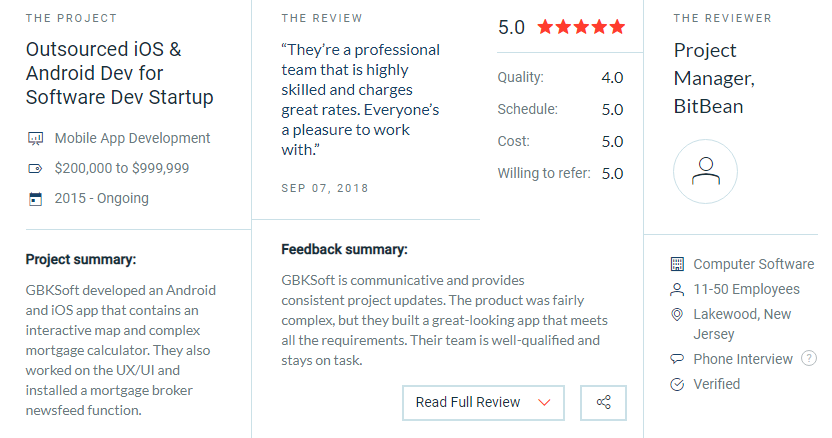 We couldn't have gotten this far without our superstar clients. They took the time to engage with Clutch analysts to assess our impact on a number of criteria. We were graded along the lines of quality, attention to project management, and cost-efficiency. 
Sincerely, GBKSOFT
Want to create a successful web solution?