The development of mobile apps is an expensive and complex process. It engages the work of a team of specialists – Business Analyst, project manager, backend and frontend developers, QA specialists, and others in case of need.
GBKSOFT has all the ideal qualities of a professional team that can build any type of development. We deliver high-quality services to our customers as we want to produce a successful project. Nowadays all business areas become digitalized, and it is important to make this process unique and customized.
We know how to make your business even more profitable using our development.
That's why we are named to be Top Mobile App Development Companies Ukraine 2020 by the IT Firms version.
We work hard to become one of the best companies in the software development industry. Besides a wide range of IT firms, we still continue to keep the brand and show impressive results.  The happy reviews o customers will tell instead of us.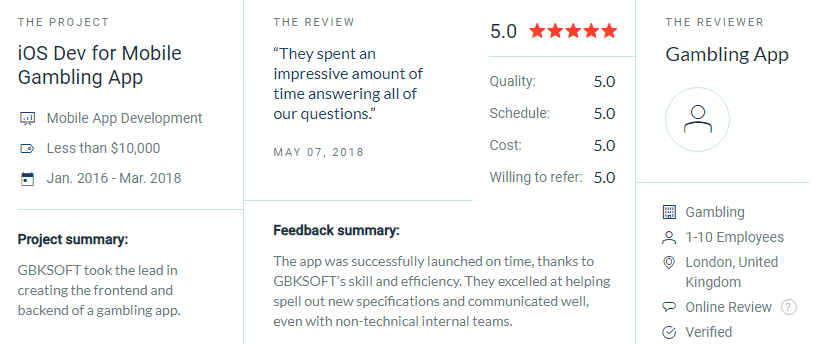 Our solutions are directed only to benefits to customers' business as we understand the importance of modernization. You will get profit if you keep up to date with modern technologies and implement them into your company.
Sincerely, GBKSOFT
Ready to implement mobile solution into your business?