GBKSOFT is proud to be awarded as Top Ukraine Software Development Companies of 2020 by SoftwareDevelopmentCompany.co platform.
Besides a huge number of software development companies and a high level of competition among them, GBKSOFT is honored o get in the list of the best of them.
Our specialists never stop learning and working on improving their skills. We understand that it is important to keep up to date with the latest updates in the world of technologies.
We provide a high level of building solutions for our customers, creating a suitable business plan and keep it considering every demand. We know how to perform all features that our customers want to have simultaneously made the product impressive and unique. That why we get only happy reviews from our customers.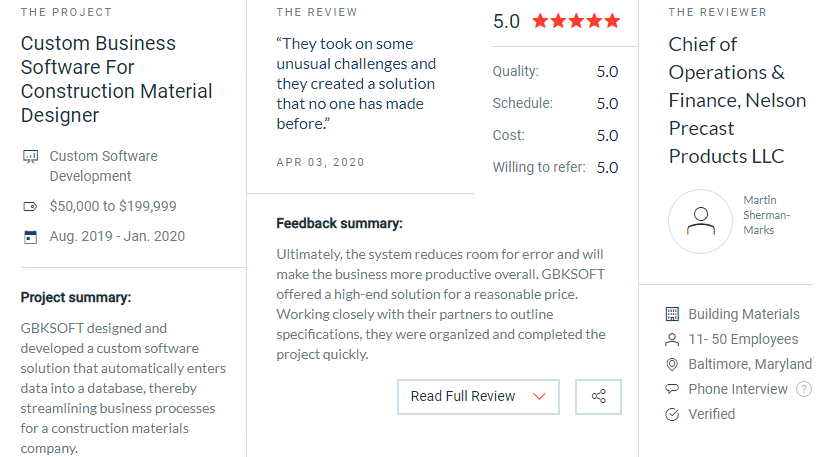 To be on top is a real challenge but we do our best to keep the reputation and professionalism on the highest level to continue to amaze our customers.
Sincerely, GBKSOFT