Thanks to the AppFutura platform we can verify our company as the Top Web Development Company in Kyiv, the capital of Ukraine.
This service helps to spread the knowledge about high qualified teams of developers, and we are lucky enough to become a part of it.
We expand our services and expertise in the latest technologies to produce a valuable and successful product. We pay attention to all processes of development of a new solution – choosing suitable technologies, frameworks, design, colors, patterns, audience, integration with existing systems, or wearables. Also, we represent a high level of communication between customer and team who deals with the project as it is important to maintain and perform all customer`s requirements, build and correct the business strategy to succeed.
On our account, there are numerous cases of web development that fulfilled a modern market of software. How can we be so sure of our efforts? There is no better proof as positive and happy reviews of our clients.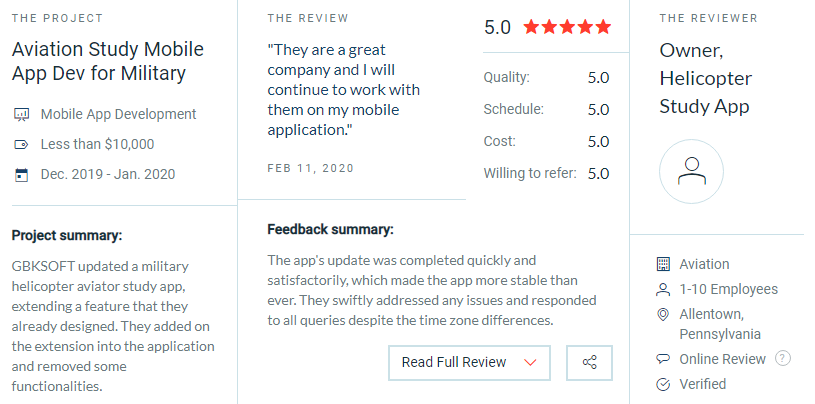 Among hundreds of various technologies, libraries it is hard to choose suitable features for your business. However, our developers will do their best to build a successful web project for your business to profit.
Sincerely, GBKSOFT