GBKSOFT is awarded as Top Custom Software Development Companies. We are glad that our projects attract attention and our cases impress not only our customers but all people who read about us.
Custom software is always designed to meet customers' needs and requirements. With the individual approach, customer development makes the workflow more effective and productive.
Service like AppFutura gives power and engagement into producing more improved and modern software. That's because we see that we work not in vain but for the benefits of customers` business.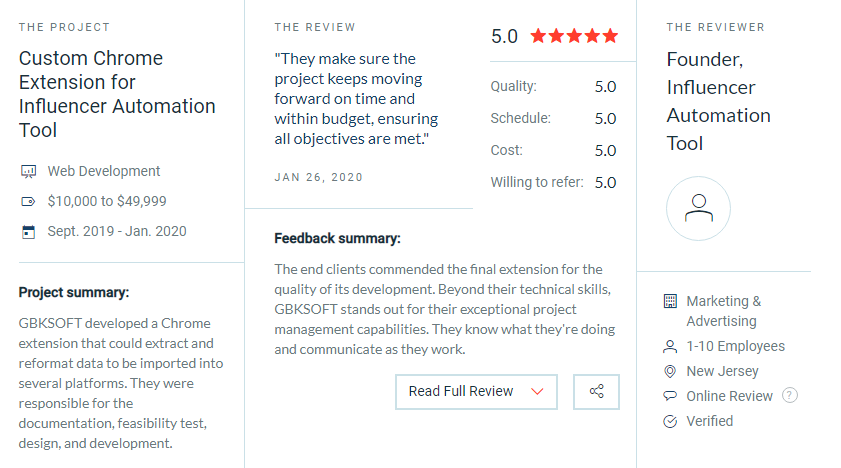 Prioritizing customers` demands, we build successful projects that improve the work processes of the whole company. We are happy to oblige our clients as we are sure in the perfect final result.
Sincerely, GBKSOFT