We are so glad to inform you that the GBKSOFT team is awarded as Top Enterprise App Developers by the AppFutura version.
Our developers mainly focus on efficient and stable software, analyzing the market, creating a business strategy, defining strong and weak sides, and predicting the development of your solution. We propose constant professional support and communication about every requirement and detail.
This award is of great value to our company. We got many positive reviews and these is not just empty words. We do our best to improve our skills and make your business more productive using our developments.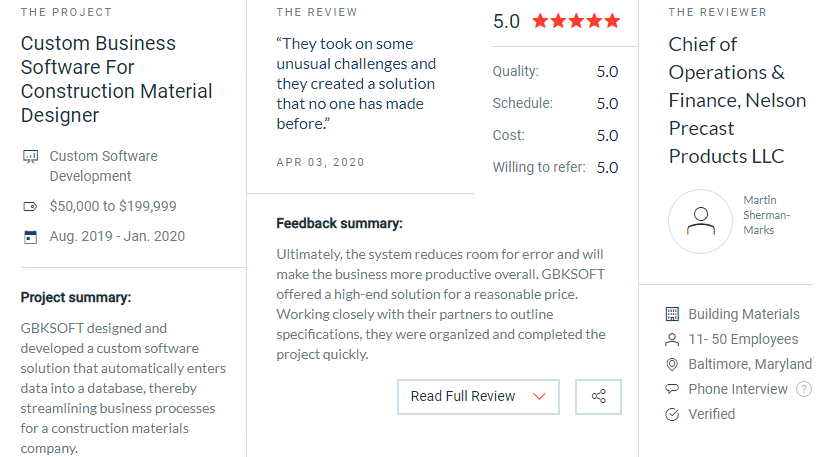 You can easily trust building a solution for your business to the GBKSOFT team and be sure that the final result will be exactly on your demand.
Sincerely, GBKSOFT
Want to develop a web solution for your business?