Nowadays there is a great level of competition among mobile app development companies. It is hard to keep a top position but GBKSOFT easily handles this task and proud to be Best Mobile App Development Companies by the VisualObjects.  This platform is used to create portfolios of the top firms and write reviews about their work. Also,  future customers can read about the latest technologies and popular industries for software development. VisualObjects help to connect customers with a suitable firm for building software.
GBKSOFT is proud to provide an individual approach to every case, investigating that area, and predicting the ways of success. On our account, there are several mobile apps that are widely used in the popular marketplaces. Among them are Drophook, Sparkle, Time Will Tell, and others. There is nothing better than getting happy reviews from our customers.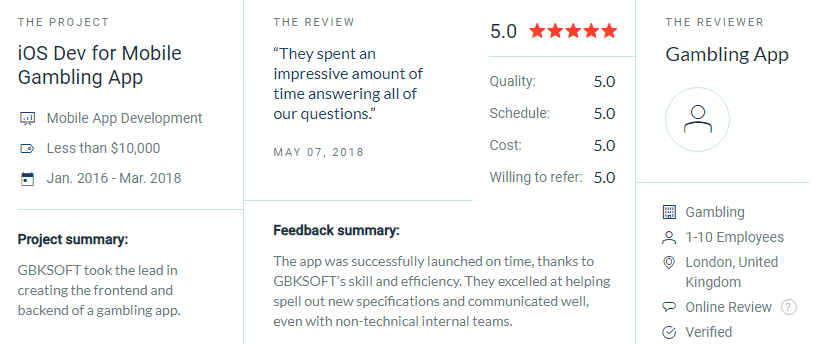 We guarantee our customers a successful launching the project as we make a research in the area and build the right business strategy. We care about tiny but vital details to produce a high-quality product for every case.
Sincerely, GBKSOFT
Ready to develop your mobile app solution?