GBKSOFT is named to be Best Offshore Software Development Firms of 2020 by the version of SoftwareDevelopmentCompany.co.
The task of finding and hiring a team of real specialists remotely is a huge challenge. You need to make a deep research about the company, its employees, cases, and reviews. This sounds rather complicated. However, with our GBKSOFT team, you don't have to worry.
We provide constant communication with all our customers, showing and explaining them the process of building their project. We care about all requirements and features that should be included in their development. Our individual approach gives the ability to produce creative and various solutions that will succeed in the modern software market.
We are thankful to our customers for choosing and trusting us in their business. We het only positive reviews as we care about our cases.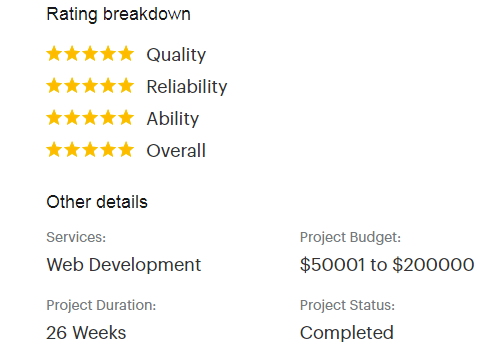 We don't stop to wide and deepen our technical expertise and improve our skills to produce more and more solutions that bring profit to your business.
Sincerely, GBKSOFT
Want to know more information about our developers?