Web development is one of the fastest-growing businesses around and for a good reason. Having an intuitive, interactive, and visually-pleasing website is perhaps one of the best decisions any business owner can make. 
The average visitor only spends around 15 seconds on a website before they make the decision to stay or leave, which means it's incredibly important for you to have a great website design that is top-notch. 
Lucky for you, GBKSOFT stands ever ready to help! We offer unmatched dedication, more than 412,000 working hours, and constant communication to ensure that our clients are always satisfied with our work. We appreciate every client who has entrusted us with their business before and loves watching our clients succeed. 
We recently heard from one of these satisfied clients using Clutch, an online B2B services platform. Reviews such as the one left on Clutch are a major reason why Clutch has ranked us as a top web developer in Ukraine, and we are happy to share our reviews.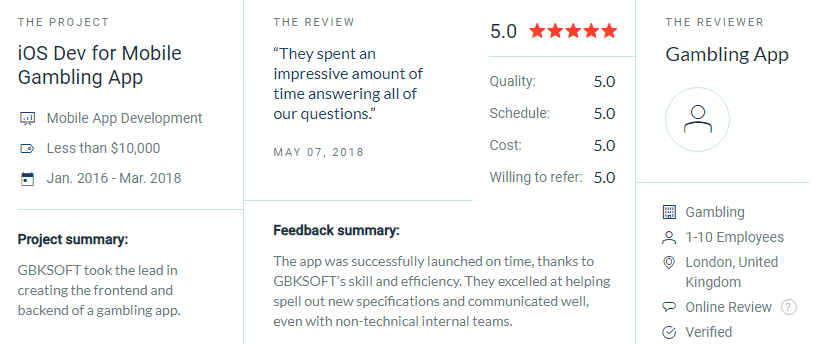 Having the ability to design a workflow management tool from scratch allowed us to showcase our vast creative potential, and we appreciate this client letting us really express ourselves through our work. 
Sincerely, GBKSOFT
Want to build a solution for your business?