When the developers` team starts a new project, they have their own vision of its further development. They plan, build strategy, define the right technologies and framework to produce an ideal product. All these features are vital and show a high level of professionalism.
We are glad to announce that the GBKSOFT team is verified as professionals and included in the top list as the Best Web Developers by VisualObjects platform. However, we have several differences and peculiarities among the huge number of web developers. We always try to explain every detail of a project to our customers. He has to understand clearly what is going on in his project, what step developers take, and why, what features it will have, and what benefits will bring to your business. This called an individual approach. We don't have the same structure and plan for all cases, as we know that every new project needs something unique and revolutionary.
We can't stop thanking our customers for choosing us and receiving happy reviews.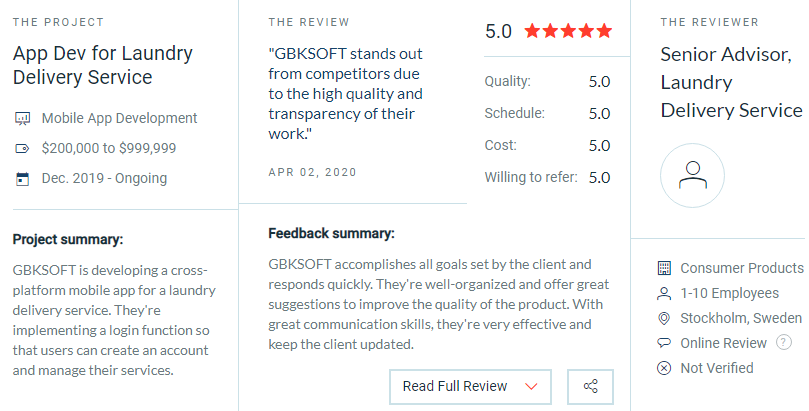 We set high goals and do our best to reach them at any price to produce a successful web solution.
Sincerely, GBKSOFT