GBKSOFT team is represented in the Top iOS App Developers by the AppFutura review service.
Developing software for iOS it is important to keep up to date. We as specialists follow the latest updates and additions to produce modern solutions.
On our account, there are numerous cases for iOS that are successfully used on the market. We would like to mention one of them that brings a transformation to the users` online communication. "Sparkle" is a time-killing web app where you can find chat with other users not only for your interest but nearby your location.  Using this solution you can easily meet new people who live in the neighborhood to have fun for a while and make them even friends.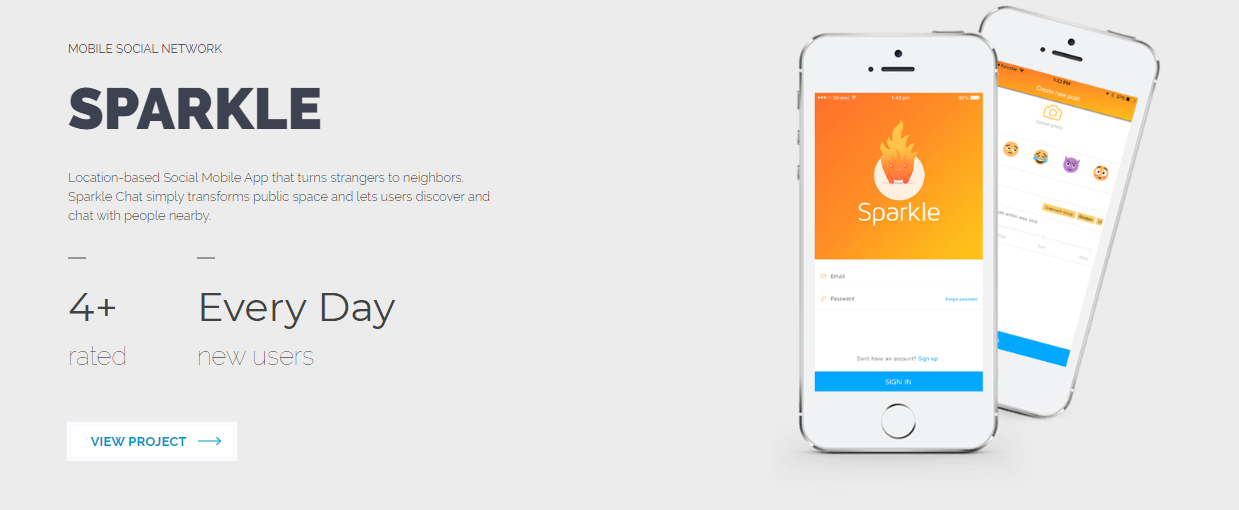 We are glad that we have such opportunities where our developers and designers use their imagination to build unique and useful solutions that can bring a huge profit to our customers. Our big value is prioritizing clients` requirements and perform them as to better as we can.
Sincerely, GBKSOFT
Ready to build a solution for your business?