GBKSOFT team is recognized as one of the Top iPhone App Developers and included in this list.
We show a high level of professionalism, deep expertise in different kinds of solutions. Our peculiarity is the ability to build software for all business areas, with no exception. Our specialists find an individual approach to every customer, taking into consideration requirements about architecture, technologies, and design of the future solution.
We have created several iPhone applications that are widely used in the modern app market. So you should definitely read about our bright cases, their detailed description, the process of building, features, etc.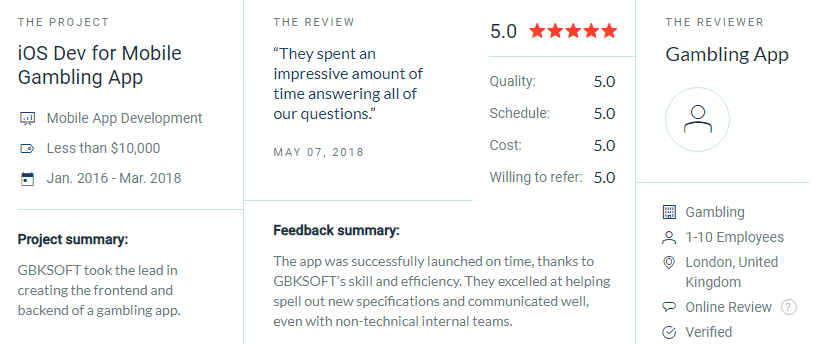 We are happy to get high recommendations from our customers. This award shows that our efforts are not in vain and our services find a ready market.
Sincerely, GBKSOFT