Google's G Suite collaboration toolkit is undergoing a rebranding. Tools like Gmail, Drive, Docs, and Meet will now be in a Google Workspace toolbox. It is also worth noting that all services received new logos.
"By choosing Google Workspace, we gain a brand association with Google, which is very important to us." Google wants its customers to see Workspace as a product that brings together all the tools they need to get their jobs done.
Along with the rebranding, the company announced several new features for the G Suite Workspace. Most of the innovation relates to the integration of Meet, Chat, and Rooms, announced a few months earlier. Google is currently integrating all of these collaboration tools into their apps, with Gmail, the only combined service.
Image Credits: Google
The new features will soon be possible to jointly create and enter information into one document while chatting with the team and view related files in Documents, Sheets, and Presentations without opening them in a new tab. By placing a mention in a document using @ (smart chip), Google will suggest actions that you can take to contact the user (send an email, call, etc.).
The picture-in-picture mode will also be available in Docs, Sheets, and Presentations in the coming months.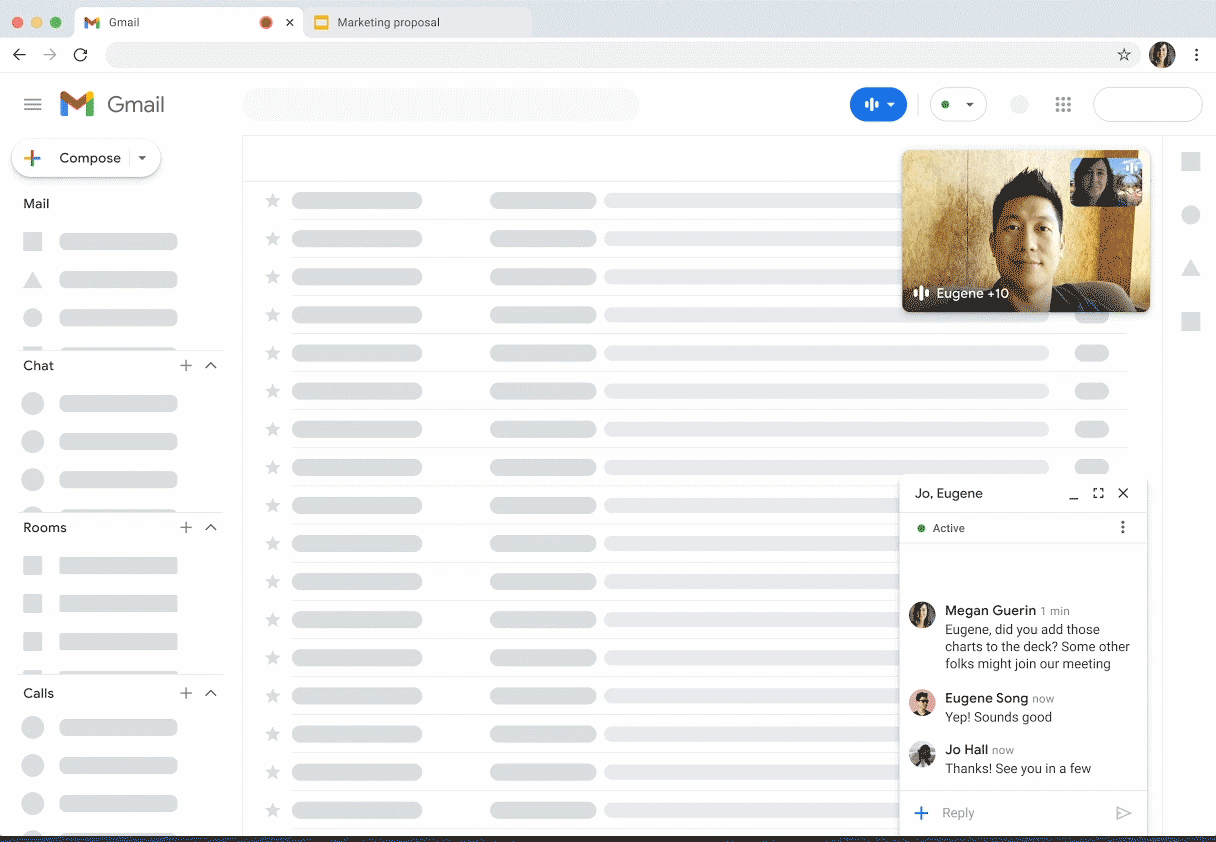 Image Credits: Google
There will also be changes, albeit not significant, in the pricing policy for paid users of Google services.
It is worth noting that the rebrand drew criticism from many experts, and in many respects, we agree with them. For the most part, rebranding should be carried out if the company's business is declining. Companies take such coordinated steps to attract the attention of potential customers and move away from the previous associations when updating services or products. In this case, the goal was to unify various applications' visual language, but it turned out to be frankly not as good as we would like.
First, Google made little rainbow blobs of Google Workspace from recognizable, iconic G Suite icons.
There has been talking of new icon design for too long, but the result does not meet expectations for three reasons, namely: color, shape, and brand. Not so long ago, we published an article on how to increase your brand awareness through design.
Colour
Color is what we immediately pay attention to, what catches and evokes associations. Therefore, having a distinctive color is vital for typing and design throughout. Previously, app icons were easy to distinguish: Gmail's red color has been around for about ten years, and everyone has long been accustomed to Calendar's blue color. It should be admitted that everything looked pretty solid.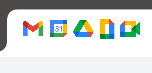 What's wrong with flowers? Icons no longer have a distinctive color. All icons have the same colors. At first glance, it isn't easy to understand where is the application that we need. The sequence of colors is different for all icons, and it is difficult for the brain to remember them.
There is also the concept of weight in design, and on a light background, a light background, different colors have a distinct visual signature. Darker colors stand out more against a white background than yellow or tiny red, making the icons appear to have heavy L-shaped aspects.
The shape
Since the icons are multicolored and do not have a clear gloss transition from one color to another, the shape of these icons will change depending on the background. The original badges did not have this problem, as they had a unique solid form.
You have to be very careful with the transparent parts of your design – positive and negative space, and so on. If you make any part of your logo transparent, you will depend on the user interface or theme chosen by the user.
The shape of the new logos is frankly unreadable. They are all hollow, and four of them are rectangular. See which of the O letters (applications) do you need?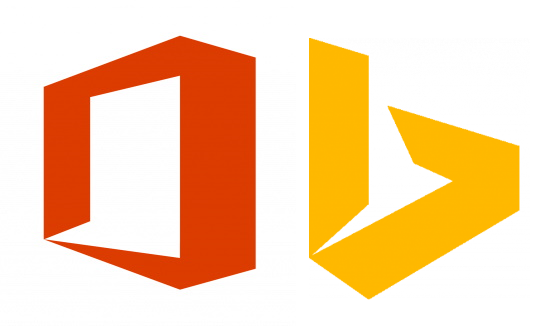 Image Credits: Google
It seems now Office and Bing are hard to heal, right?
There are problems with color blending. The Drive logo has now been compared to a biohazard symbol. The original Drive logo had three colors, of course, and a small shadow so you can see that it was a Moebius strip, implying infinity. In other words, everything was thought out earlier.
Brand name
Google has had failures from sound design to flat design before. But specifically, the Gmail logo, the M-shape of the envelope is so well underlined, and the red and white color is so easily recognizable and readable – this is the logo that stays in memory for a long time.
The problem here is that now Gmail, which has essentially operated as its own utterly unbeatable brand for over a decade, has been put on par with other services that are not as trusted or widely used.
Do you want your design to be of high quality and memorable?
Do you want to see such articles in your inbox?
Stay up to date with latest tech trends and products