Being a startuper is so attractive today. But unfortunately, not all the startupers can watch their projects flourish. Some have problems with getting investments and some with their wise usage.
Nevertheless, investment is what actually makes a startup being a startup.
So, if you are going to launch a successful mobile app startup, we prepared a few tips on raising money on it.
Read our post on Indiehackers to get more insights.
Now, to find all our external publications, just tap on the Company News category on our blog to see the list of posts.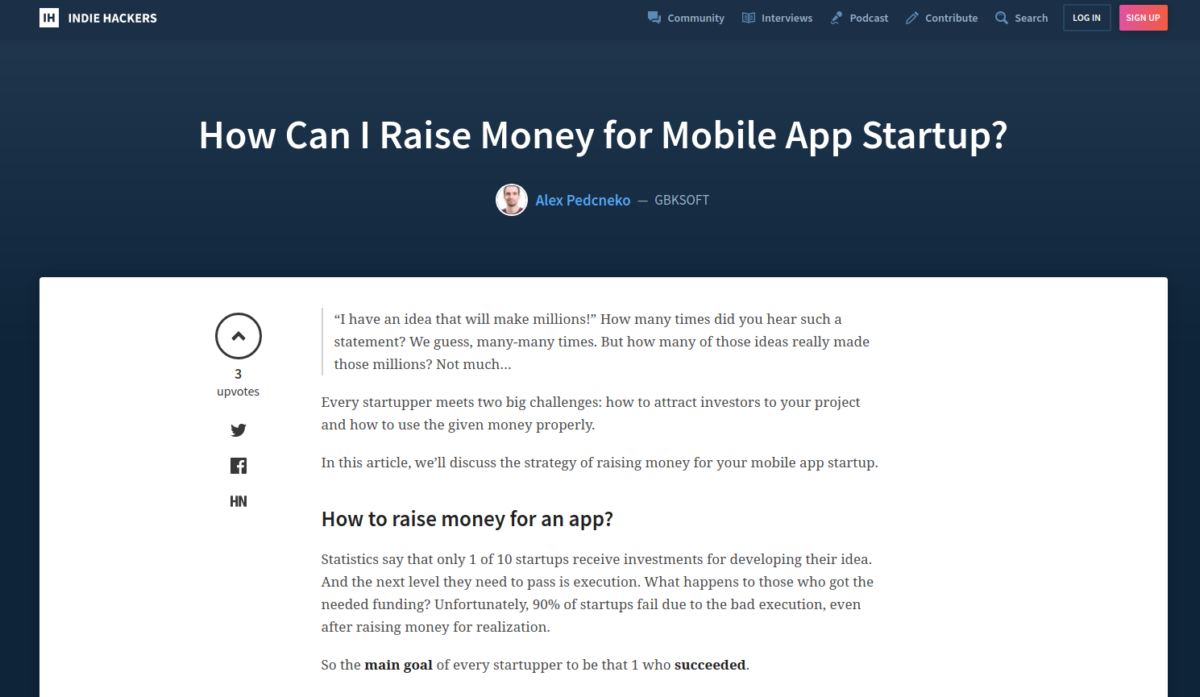 [yop_poll id="7″]
Already have an awesome app idea?