As the end of October is coming to a place, we know what celebration is already here. It is Halloween time – the scariest and the most mysterious day of the year. As time goes on, this celebration is not just about carved pumpkins. People make a lot of preparations before this day. They decorate their houses, arrange thematic parties or quests, buy or create costumes, etc.
This happens not only in a real-life but on the web too. Active internet users post ads and invitations to Halloween parties on social media, decorate their accounts with thematic colors and elements of suitable decor.
That`s why you can not ignore it and have to keep up with trends on your website or app. Today there is a wide range of options that can be performed by web solutions during Halloween time. It shows that you care about your users` engagement and follow the latest trends and updates.
So if you decided to decorate your website or application and join the celebration, you need to create your own design and choose suitable patterns to make it eye-catching and attractive. To make the celebration of your company even more thematic and remarkable, you can negotiate with your employees to arrange a party and wear specific costumes. It can be a great team-building time and impressive memories for all of you. Arranging parties for the whole company units all workers altogether and influence the positive and healthy climate during the work processes.
Last year our company decided to put on unique and different characters for Halloween celebrations. Have a look at the photos we've taken: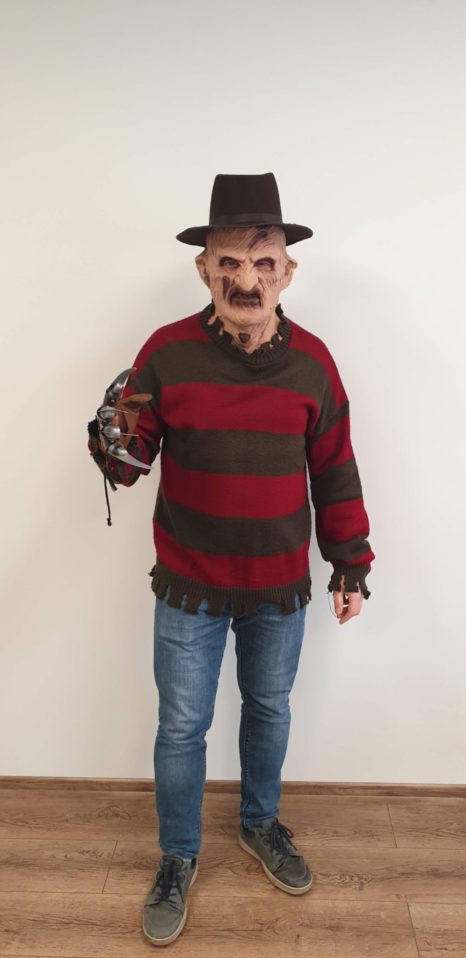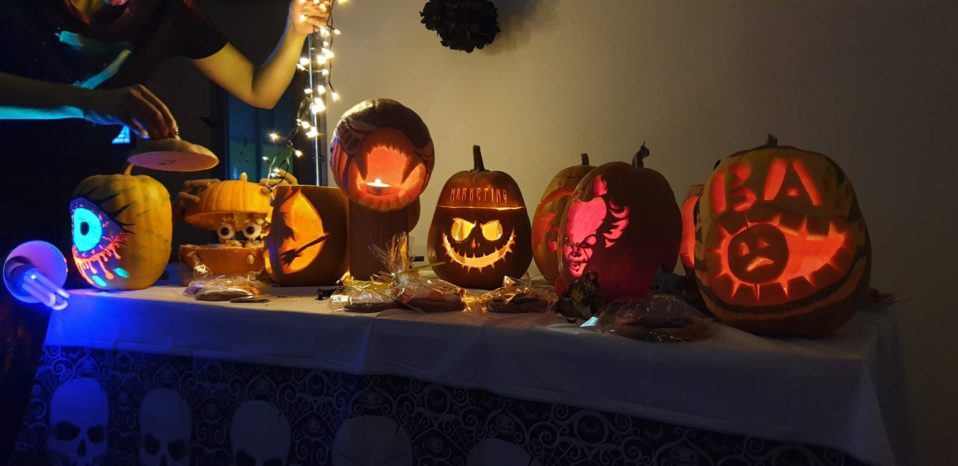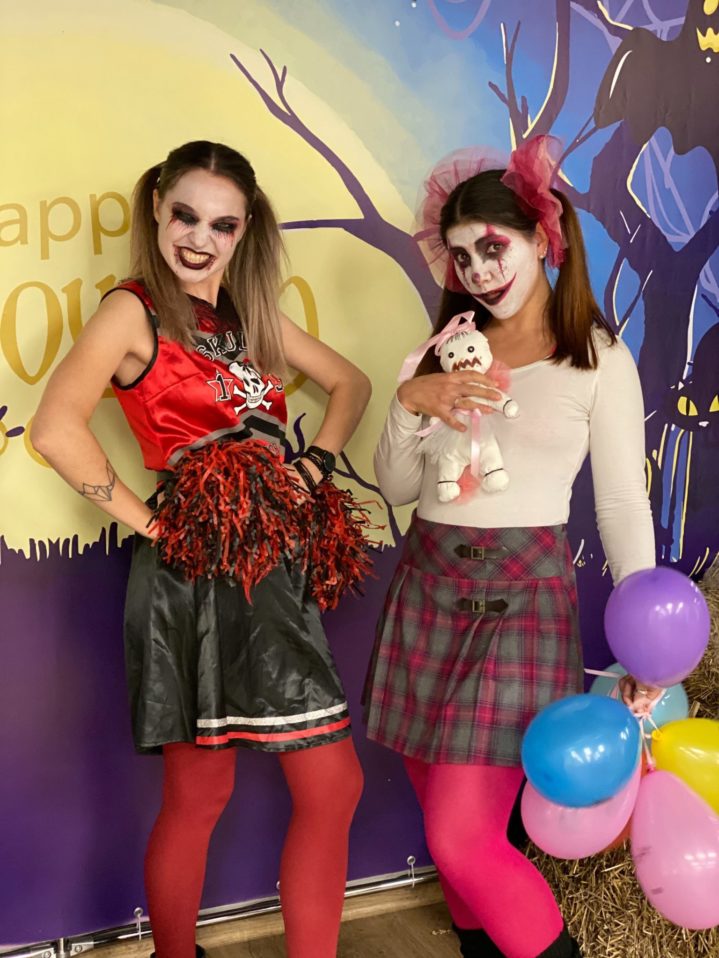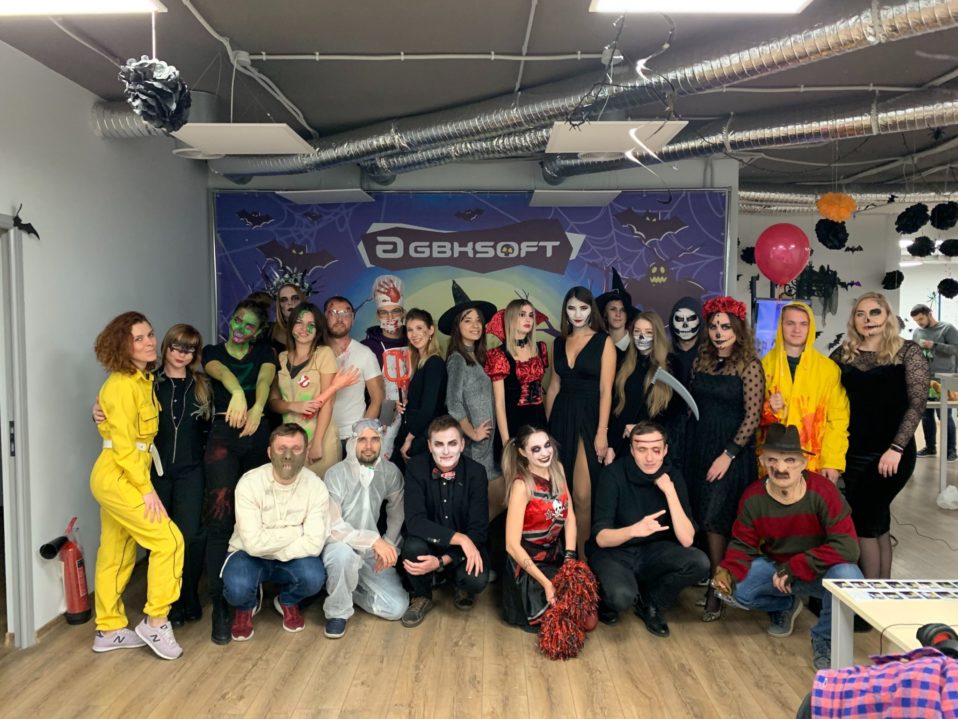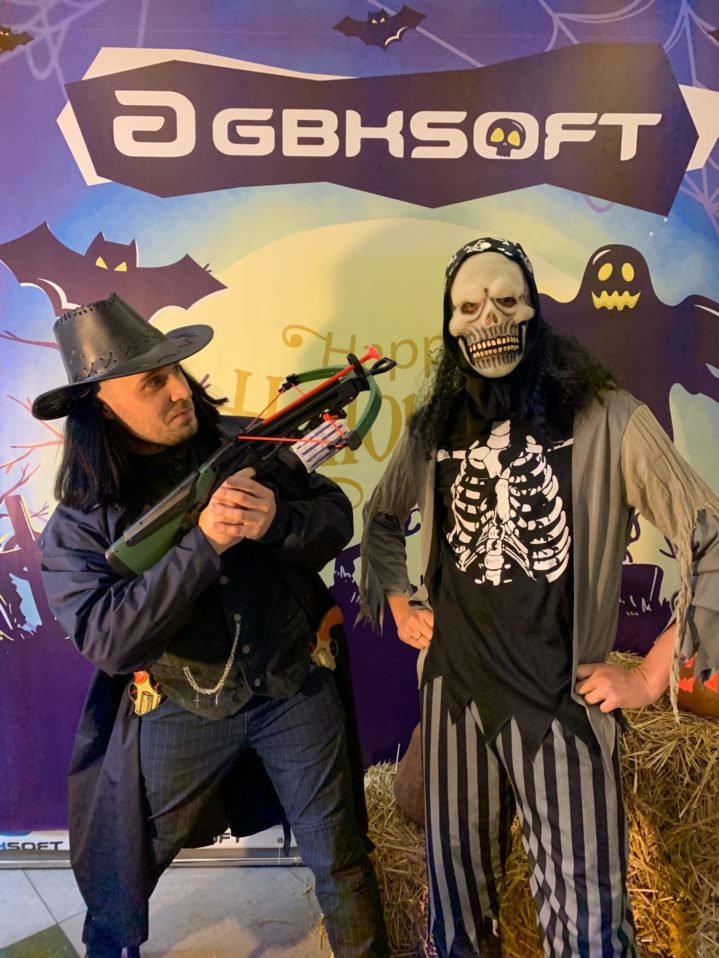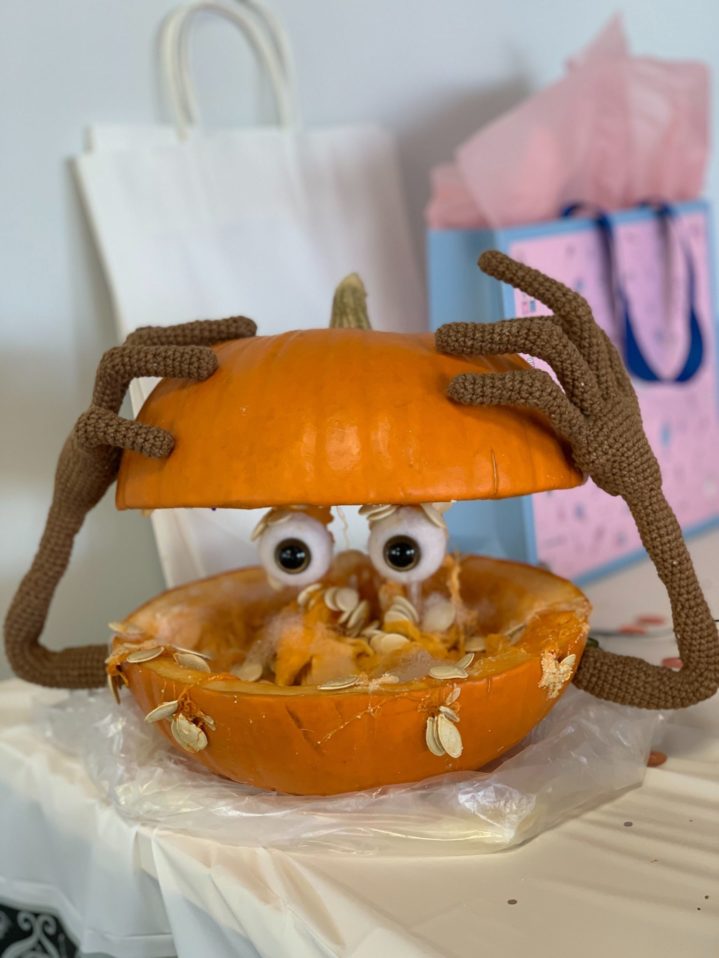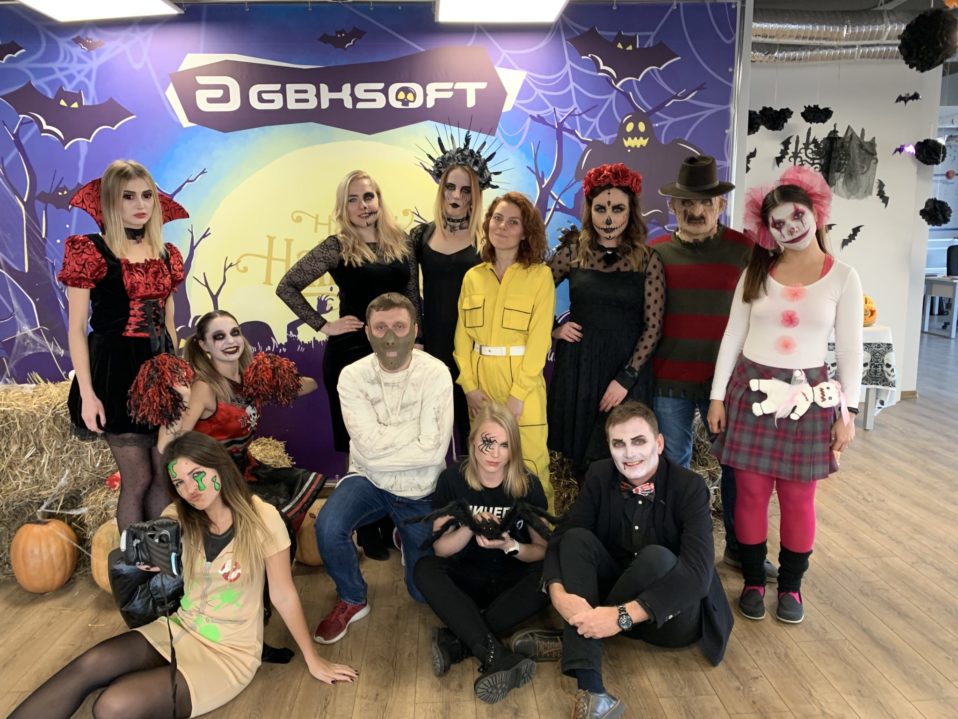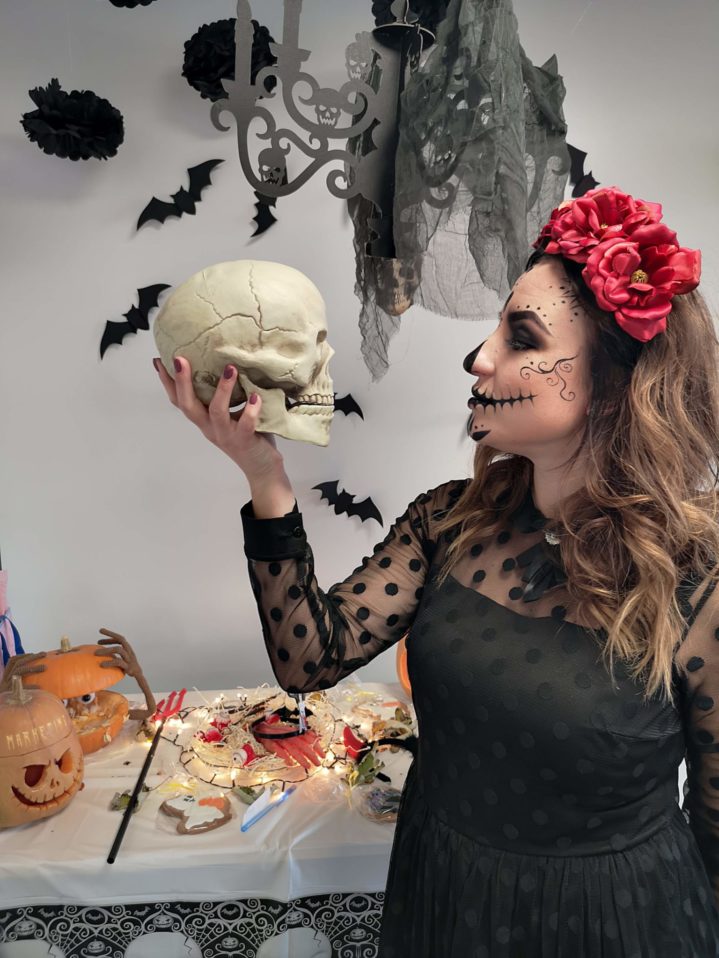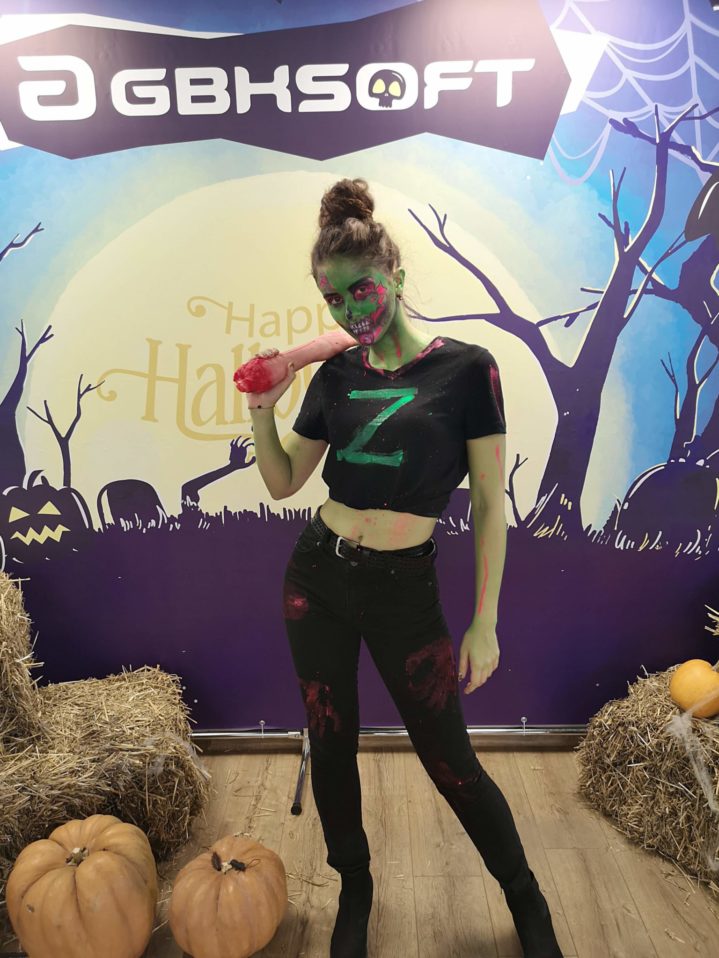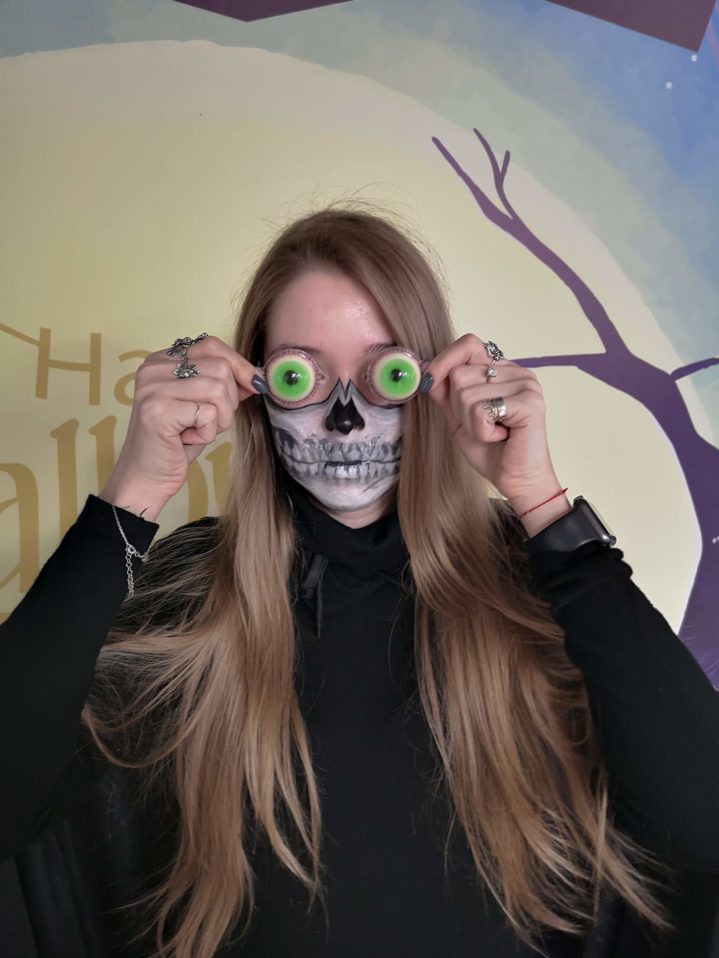 Decorating your website or application is not that easy as it seems. As there is a huge number of different websites, you need to make it more attractive and catchy than competitors. It means that you can not just add new Halloween styled pictures. 
We prepared a list of efficient and creative ideas for your website or app:
LOGO
Logo customization – make your logotype thematic and add Halloween elements that can be recognized by your audience.
TAGLINE
Change your tagline for a period of this celebration. Also, consider adding this to email marketing.
BRAND ID
Make the Halloween design a brand – don't let these orange and black colors make your users forget your identity. Use the colors of your brand in these decorations.
ICON AND BACKGROUND
Update your social media icon and background for the Halloween theme but remember that your website or application should stay recognizable by users.
ANIMATION
Think of adding temporary animated elements to your website – web, spiders, carved pumpkins, etc. Let your imagination be free.