In a couple of days, everyone's favorite time of holidays, sales in stores, and so on will begin, but this year everything will not be as usual. In particular, around the world and in the United States, the second wave of the pandemic is rising, and health experts strongly recommend refraining from large gatherings, including family ones. To introduce the above, we decided to help our clients and blog readers organize an online Thanksgiving celebration.
Of course, the online celebration will not replace the warmth of the hearth. Even more, it will not help you feel the taste of your mother's turkey cooked according to her signature recipe, but seeing relatives using video communication and having a party with them can be quite fun. Therefore, we have prepared some technical guidelines.
Google Meet for virtual Thanksgiving
Google Meet is one of the most common video calling apps and will suit you and your family and friends if you already use Google services (Google Drive, Gmail, etc.)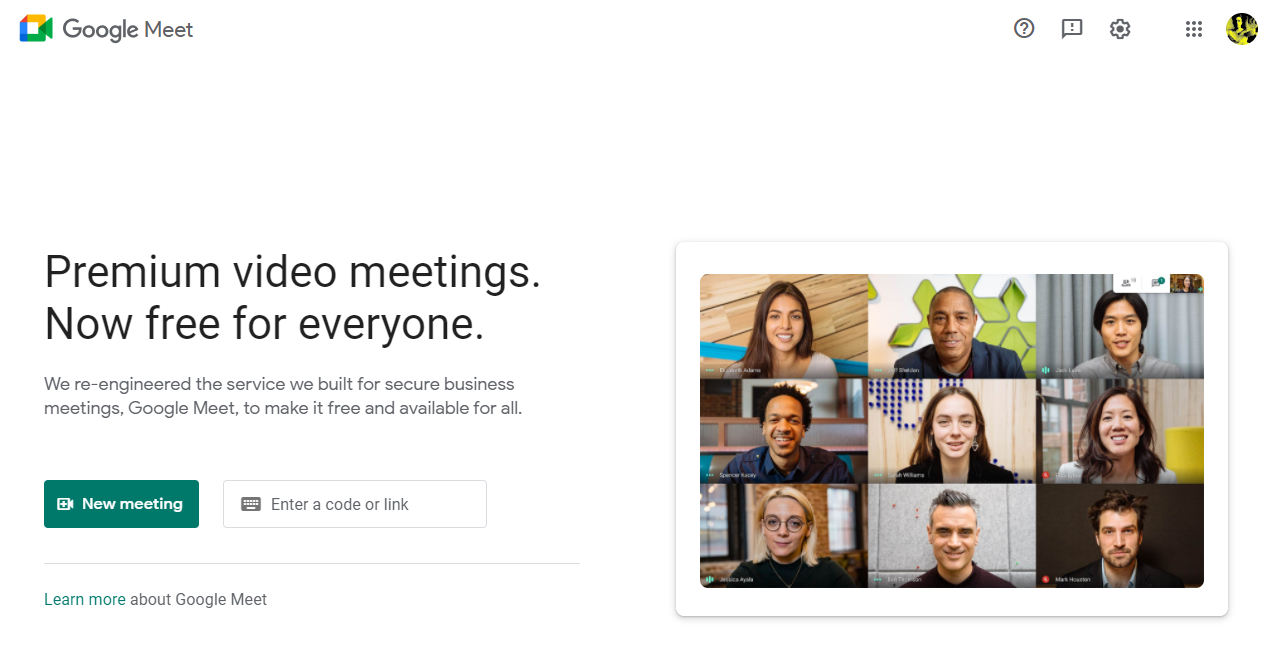 The app has no time limit for meetings. To organize an event, schedule it in Google Calendar, click on the box in the calendar, and then drag the box around the desired time and fill in the event's information.
When creating an event, be sure to click on the big blue button that enables video chat. Right there, you can add emails of your guests, and they will all automatically receive an invitation to the mail, plus such a mark will appear in the calendar of all invitees with the start of the celebration. If one of your guests is not a Google user, he/she can join you by merely clicking on the link.
For unregistered users, only laptop or desktop will be able to enter the video chat. Or download and install the mobile application on your phone.
Virtual Thanksgiving at Zoom
If you and your loved ones prefer Zoom, then we have good news for you. For Thanksgiving, Zoom will not be limiting free users to 40 minutes of conversation, as it usually does on weekdays. The company is lifting all restrictions worldwide from midnight. ET on November 26 to 6 a.m. ET on November 27.
As a thank you to our customers, we will be lifting the 40-minute limit for all meetings globally from midnight ET on Nov. 26 through 6 a.m. ET on Nov. 27 so your family gatherings don't get cut short. ❤️🏡 #ZoomTogether pic.twitter.com/aubsH0tfxG

— Zoom (@Zoom) November 10, 2020
To organize an event, open the application, click on the schedule icon, and then define the online meeting time (if you wish, you can enter a duration limit, for example, 2 hours). You also need to double-check the automatic settings (turn on video communication immediately or not, the same applies to the microphone).
You can also add permission to enter the chat before the meeting organizer, not to make everyone wait in front of an empty browser window.
After completing all the settings, your invitation will be generated. In some calendars, for example, Google Calendar, the application automatically adds an event card. It is possible to select other calendars on the tab of the same name and make a mark, and a pop-up window will show all the same information that you can distribute at your discretion.
Want to see all the invitees at once? Set the call to "View Gallery" mode.
Do you want to see such articles in your inbox?
Stay up to date with latest tech trends and products
Thanksgiving Virtual Event Ideas
We figured out the technical settings, but how to make the holiday distinctive from the usual calls with relatives? How can you avoid those awkward pauses or questions that sometimes arise? It is essential to make a detailed plan for your celebration and develop what you will do during the video call. We offer you the following activities to make communication with your guests fun and easy:
Cook by one company. You can choose one recipe, share it in advance so that everyone can buy the ingredients. You can organize cooking of the same dish in the video competition, speed, or dish's best appearance. Be sure to take a glass of wine or sangria with you.
Online Games. If your loved ones love entertaining evenings, connect to platforms that allow you to host one Thanksgiving-style party.
Have a movie together. With various screen sharing apps, you can sync your favorite film to all your guests' screens. Or just broadcast your screen for everyone.
Charades game. Today, you can do this online, not only as we are used to, but also draw on a virtual board.
Thank everyone. An essential moment of the holiday, and it is worth setting aside a short period to say what you are grateful for this year. Whether or not to do this is up to you.
And finally, some technical tips to ensure your virtual Thanksgiving runs smoothly, without technical hiccups.
do a rehearsal – arrange a call with a couple of friends to make sure everything is in tune with you.

check if your home internet is working, and just in case, make sure you can switch to cellular or vice versa.
Even though the year turned out to be difficult for everyone and now it is rather difficult to plan meetings with family and friends, we are grateful to the technology to be in touch with the world at such a difficult time. We hope our post was helpful to you. Happy Thanksgiving!
Are you interested in developing a unique and interesting digital solution?