It is impossible to imagine a modern world without apps in 2020. There is an application for everything – ordering food, catching a ride, booking tickets, shopping, communicating, selling and buying products and services. And while users benefit from such a variety  of tools, startupers and businesses face hard times. It is almost impossible to surprise people. Seems like they've seen everything. 
But in fact there is a chance that your app can get massive attention and appreciation. If you have a great idea on your mind and know what to do with it, you can enter the digital market easily and make it work the best way for you. Do you know what aspects you should take into account before developing your app? We have made a list of top 5 key questions you as a startuper need to find answers for. Wondering what they might be? Then check out our paper on Academia.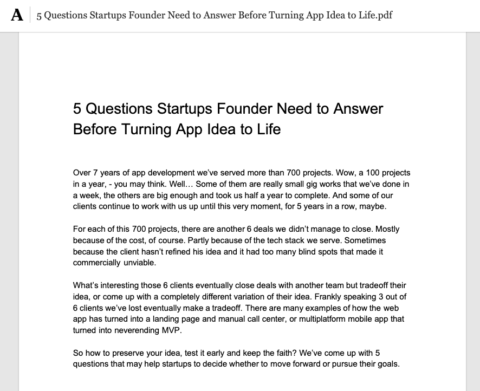 We could not put aside the topic of digitalization in the business sphere. We've done research and found out why you should consider app development. The most important question is whether you need a solution for a mobile device or a web-based platform. The answer awaits you in our article on Vocal.