Have you noticed how many travel bloggers appeared recently? They place videos on YouTube, write posts on social media and their blogs, share their recommendations. Traveling is probably the most popular industry worth investing in. And the best way to do this nowadays is by building an app for travelers. You've probably heard about numerous booking services, routing apps, tour organizers and many more. It is easier than ever to enter a digital world if you have a travel app. But where should you start? 
To begin with you need to identify your target audience and type of the app you would like to develop. For this a holistic market research should be performed. And you can also explore the trends by yourself. If you're wondering what features a great app should have, take a look at this post on Tripoto.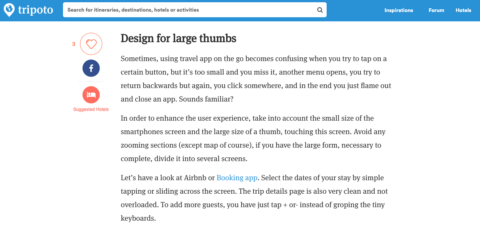 Once you've made a decision and understood what features you are going to add to your application, it is time to think about your app monetization. There are numerous options on how it can be implemented. Want to find out as many details as possible? Check out this article.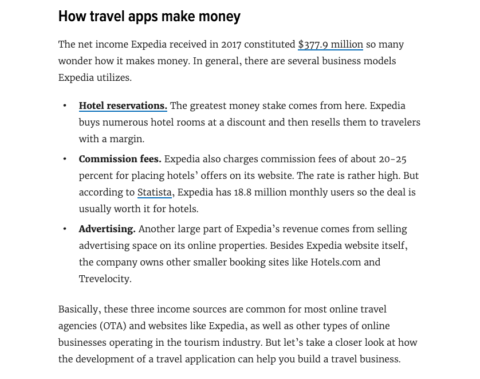 If you are searching for an example able to inspire you, we'd recommend taking a look at VR tour makers. What can be more exciting than an opportunity to create your own tour using the most contemporary technology? Such applications are extremely engaging, fun and useful.