iPhone fans are already looking forward to the presentation of the new iPhone 12. As stated in the announcement of the new model, it will be presented in 3 size versions: iPhone 12 Pro Max – 6.7 inches, iPhone 12 (5.4 inches), or iPhone 12 Pro (6.1 inches).
There have been a lot of rumors around the new iPhone 12 Pro Max. Still, thanks to reputable insider Jon Prosser, most of them have been confirmed, including a 120Hz display refresh rate and LiDAR (Laser Projection with Distance Detection).
The model that we see in the video belongs to a test batch of the product. It is believed that it is used in the last stage of testing before launching the mass production phone. Introducing it, there is a small chance that the features will be changed. The only thing worth considering is that this is a review of only the iPhone 12 Pro Max and what will happen to other variations of this model, we do not know for sure.
So what innovations await us? According to the review, the camera of the iPhone 12 Pro Max will have LiDAR autofocus. Video lovers can also record videos in 4K at 120 frames per second and in slow motion in 4K at 240 frames per second for filming incredible scenes with animals.
Prosser's review talks about improved night mode, namely increased exposure time, provided that the phone is mounted on a tripod or a surface, even better noise reduction and support for video with color depth. Other sources have revealed that iPhone 12 Pro Max face recognition for Face ID will work even faster and support identification from most angles.
Also, with a high degree of probability, we can talk about increasing the screen frequency from 60Hz to 120Hz, which will allow the image to look "livelier."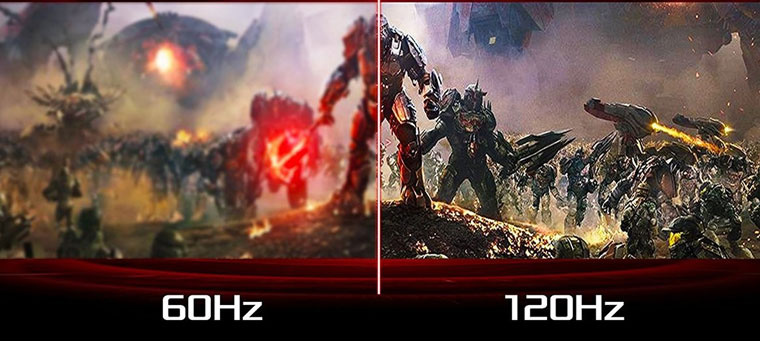 But according to the blogger, not all test models have such features, so for now, it remains to be seen whether we will be able to enjoy an even better image on the screen.
According to Apple's rules, the model should be hidden by a particular case as for the phone appearance. So you will have to wait until the official presentation of the iPhone, which may be delayed due to supply chain disruptions due to the crisis.
New iPhone options open up even more possibilities for its use. A telephone instead of a construction tape will be a fast and accurate measuring tool when LiDAR is connected. Thanks to the LiDAR sensor, the new iPad Pro can analyze 3D space's environment, just like airplanes did with the ocean and mountains. In theory, this will allow you to build an augmented reality image around any objects in your apartment. For example, in games, characters will be able to look out of the corner and walk on any objects. Object placement will be more accurate and realistic. Real-time motion capture will be more complete, and any AR application will better handle physical objects in the middle of the scene as LiDAR capabilities are automatically added to Apple's ARKit framework.
And with the new operating system iOS14, the phone merely becomes irreplaceable in everything. You can read the unique features of the operating system in the article  How will iOS 14 influence app development and what trends will appear?
Do you want to update your app according to innovation?