Digital market is full of various applications and sometimes it seems that everything is already created and there is nothing more to invent. And yet each year something new gets released and we are surprised.
When it comes to developing new applications, every detail matters. As a startuper in your niche you should take into account all risks, carefully count your budget, find a right developers team and decide what features to add and what design to create. Many people with great app ideas tend to put them aside because they do not have enough money to build a complex app at once. And that is exactly when MVP is needed. It allows you to create a product with a limited yet great and important set of features and check the reaction of users.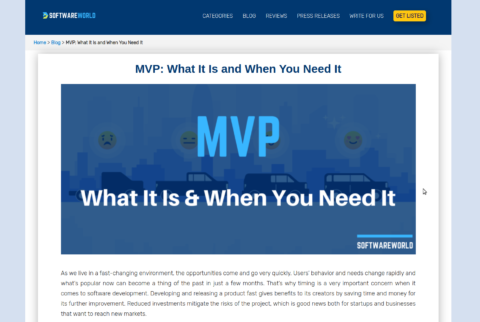 Minimum Viable Product is definitely a cost effective way to develop an app and then keep making it even better. If you are still doubting whether it will be effective for you, check this article as it explains all key advantages and specialties of MVP you should definitely know of. Moreover it offers some good recommendations on building MVP.