No matter what you do or want, there's an app for that. If not, there will be. This is just a matter of time. In case with horse transportation, there's already an app for that, not even one, though they are either abandoned, or they operate on a very small scale. The transportation is costly and requires special vehicles and qualified personnel. Now, generally, people who own the horses do not have time or a desire to oversee this process. It means that the market exists and that all it takes is to find a niche to conquer it with software. 
Horse transportation is exactly this niche. Everything goes digital. Horse riding lovers or business owners in search of the exciting tech ventures are welcome to develop and use their own Uber-like on-demand app for horse transportation. Read on to find out more about your future app's functionality, marketing strategy, and development costs.
Intro
In the past special agencies handled the delivery of horse transportation services. Launching your app is in many ways like opening your own horse transportation business, only it costs much, much less. Nevertheless, clients look forward to the fastest service possible and doing your business via the app is the best way to go while decreasing the expenses. You can be a software provider for the existing horse transportation services, partnering with them to promote your app and get more clients. But with a custom software solution of your own you will provide the platform for this kind of business not just to the existing clients but to a greater number of possible clients. That is because going mobile is the best way to expand any market.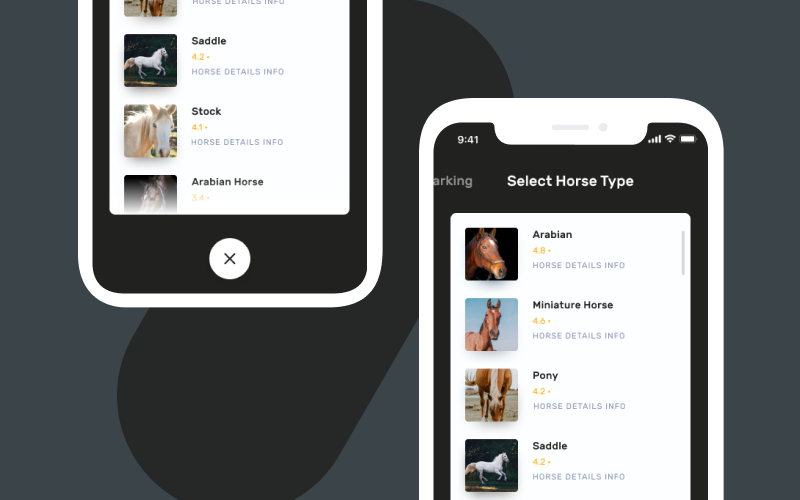 Functionality
The functionality of your future app brings all the value to the table. What can it do? Here's a brief list of features that a proper horse transportation app should include:
Order placement

Live tracking / geolocation

ETA indication

Additional services like horses health inspection
It works just like Uber for your horse with clients ordering a transportation unit, indicating the destination, paying via the app and picking up a horse at the end of the ride. 
Promotion Strategies
First of all, who's going to be interested in the existence of such app? The market niche seems so narrow but that is precisely what you need because the demand is a lot bigger than that for another taxi app or a food delivery service. Very few of the people who have horses also own special vehicles to transport them. Moreover, even less of them have time and/or special personnel to deal with every aspect of the transportation process. 
The trick is that horse transportation service, like many businesses, is local and it often cannot grow since any given city, unless it is a megapolis, simply doesn't have enough demand for horse transportation. To overcome this obstacle and grow the project should expand globally across a given country or internationally, targeting more possible customers. It is possible only with software as there are no borders and boundaries online.  
Last but not the least, consider that prosperous horse riding lovers would definitely prefer to simply delegate this task to a specialized service provider. And they do, although those providers do not meet their customer halfway to offer a quick digital solution and like many other businesses haven't been made digital yet. All they've managed to accomplish is to have their own website (which is a big plus, of course) but that is a minimum of what it takes to succeed today in the world of e-commerce and digital marketing.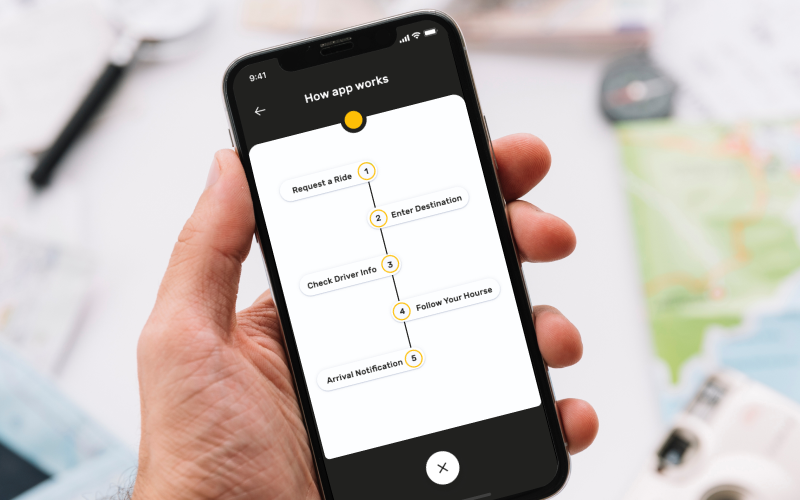 Costs Uber for Horse App
To develop the app like that is going to take roughly 1900 development hours which includes design, communication, business analysis, testing, and final submission to AppStore and/or Google Play for further distribution. 
The final price of development also depends on the deadlines, company expertise, app complexity and desired features. Making it faster without harming quality is always more expensive because it requires a bigger team or overtime work. Whether or not your company of choice has enough experience to offer a smooth and innovative solution also affects the price. Hiring rookies is cheaper but you risk losing it all in the end. 
Finally, even if you just want a different registration form on the first screen of your app or to add some interactive animations to make it more engaging, it influences the final price tag. Therefore, there are many variables and due to that it is difficult to estimate the project cost precisely.
Based on our experience, we can say that an average monthly check for move horse app development starts from $50,000. And the development takes up to 3-5 months. In case your budget is tough, you should not give up your app idea. Instead you can consider MVP development. It will cost you less and yet you will have a chance to test your idea, get real feedback from users, and keep improving your app further. 
Wrapping Up
Transporting horses can take a whole day even if it is not that far away. It takes a couple hours only to prepare everything. Time is of the essence and a horse transportation app saves time. You can be a software provider for the existing horse transportation services or you can start your own business because to have a great software solution and delivering it to the end user itself qualifies as business (even if you don't have many employees and an office). Once you have the app, hiring drivers won't be a problem and what good is to have a horse if you can't ride somewhere nice instead of just your backyard?