Do you know how much waste you generate per year? This figure ranges from 770 to 1100 pounds. If these numbers are multiplied by the number of people living on the planet, it becomes scary. Most of the world's garbage is still stored in landfills, and only a small part (about 20-30%) in developed countries is recycled. Do you sort the trash?
AMP Robotics, a recycling robotic system manufacturer, has received its largest order from North American recycling company Waste Connections. Twenty-four automated systems with machine learning support will be used in numerous enterprises to process industrial waste and all kinds of garbage.
AMP technology is excellent for the recovery of plastics, cardboard, paper, cans, and another packaging that goes into recycling. The technology distinguishes between high-density polyethylene and polyethylene terephthalate and can also identify polystyrene in front of it or polypropylene. The possibilities of robots do not end there. They know how to distinguish materials by color and shape, and what is most interesting can be identified by brands on the packaging.
The popularity of AMP robots is growing. Today, they are working throughout North America, Asia, and Europe; mainly, robots were recently delivered to Spain.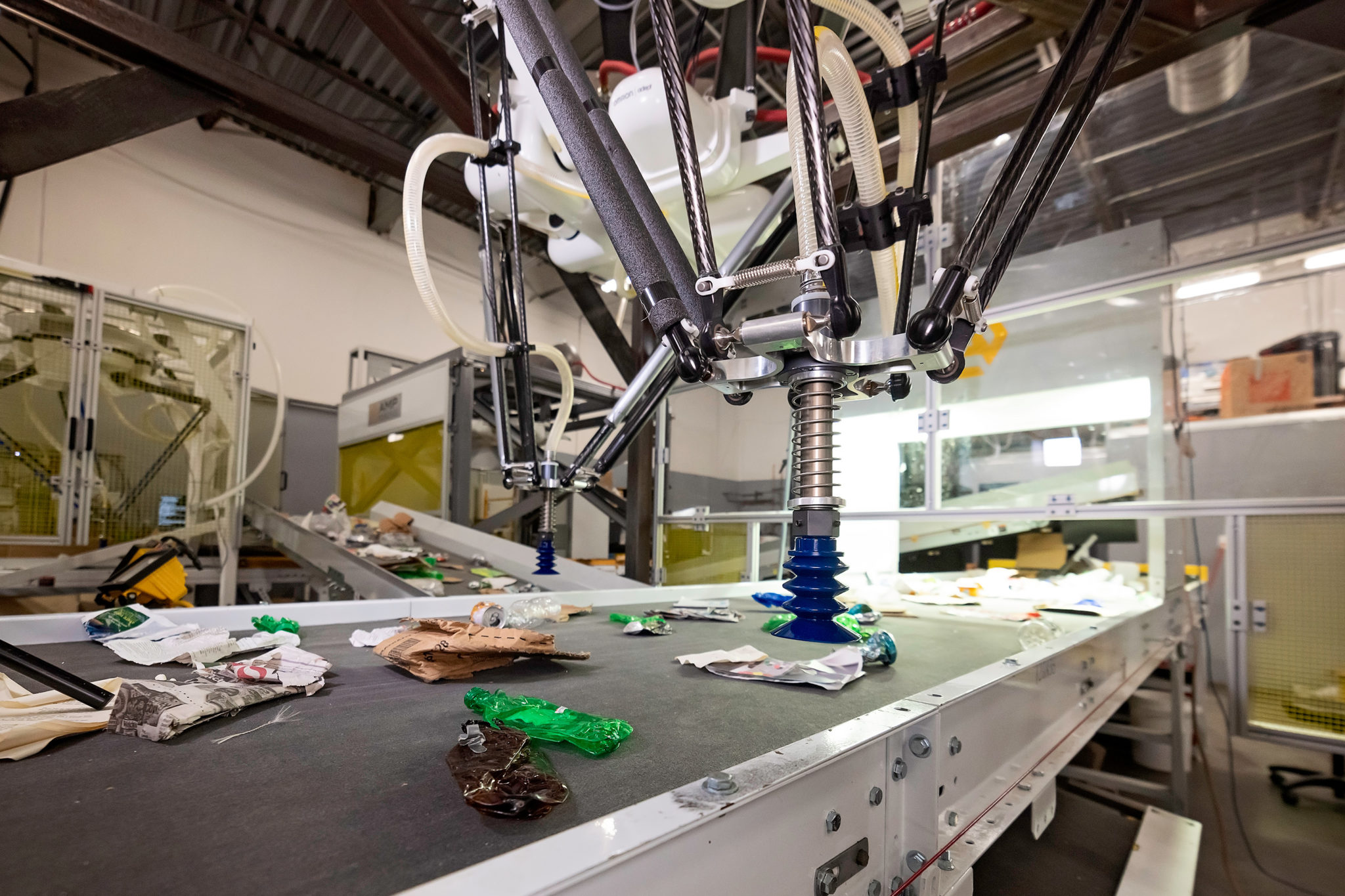 This year, AMP Robotics teamed up with Sidewalk Labs to experiment with residents of a Toronto apartment building to learn more about their recycling habits.
The experiment's essence is that the garbage will be sorted not only by the employees of the recycling company but also by AMP Robotics. Once all the waste has been sorted, Sidewalk will keep building residents informed of how they proceed with their recycling efforts. Every two weeks, the company will send out reports by mail, where there will be recommendations on handling waste and how residents' habits are changing. This experiment was conceived to teach people how to sort waste properly and understand what is suitable for recycling and what is not.
A couple of years ago, China stopped accepting all garbage and introduced standards for the types of raw materials it would like to receive from other countries. Many companies have faced trade wars and higher waste recycling costs, necessary for more efficient sorting garbage. Therefore, using robots for commercial purposes can simplify the task of more accurate waste sorting and reduce the time required.
Simultaneously, the low unemployment rate in waste recycling facilities reduces labor availability in factories, where people are mainly required to sort waste into recyclable materials and waste manually.
AMP Robotics is backed by Sequoia Capital, BV, Closed Loop Partners, Congruent Ventures, and Sidewalk Infrastructure Partners, an Alphabet subsidiary that invests in technology and new infrastructure projects, and we look forward to the success of this company. We agree that you shouldn't drain the planet's resources by mining new materials. After all, the optimal solution is to recycle waste into disease-producing items or household items.
According to the World Bank, the amount of garbage will grow by 70% by 2050. This option is quite likely in the absence of government efforts to recycle waste and reduce the use of plastic packaging. One of the reasons for the growth of garbage is that analysts are associated with the growth of the world's population and the rapid urbanization pace. Smart containers and garbage collection systems, which are being introduced as part of smart cities, are designed to help cope with garbage collection.
IoT is already present practically in all spheres of life and business. AMP Robotics is an excellent example of how to do business and help society. If you have ideas on improving the ecological situation with innovative technologies, do not put the idea on the back burner. We can help you in shaping an idea, developing a prototype for presentation to investors, and, as a result, create a quality product for your company.
Already have an awesome IoT solution in mind?