The coronavirus outbreak bombed all media. You may barely find someone who doesn't know about this terrible monster that keeps the entire world in fear. More than half of million people were infected and about 23 thousand were killed by this virus.
It's vital to detect early symptoms of COVID-19 and to consult a doctor. What symptoms can indicate the risk of exposure? 
According to the WHO (World Health Organization), signs of infection include fever, lower white blood cells, cough, shortness of breath and breathing difficulties.
In more severe cases, it can lead to pneumonia, multiple organ failure, and even death. Ear, nose, and throat specialists have also noticed rising reports of anosmia – the term for loss of smell.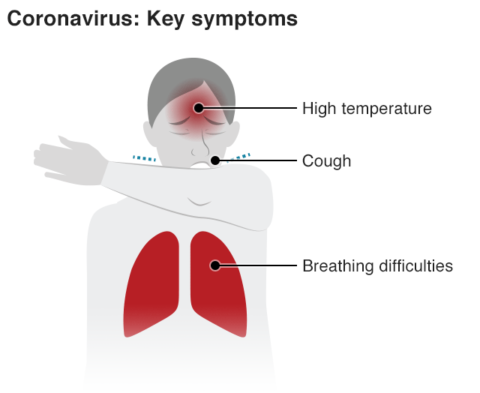 Current estimates of the incubation period – the time between infection and the onset of symptoms – ranging from one to 14 days. Most infected people show symptoms within five to six days. 
However, infected persons can also be asymptomatic, meaning they do not display any symptoms despite having the virus in their systems.
Even if you have little higher body temperature it can mean the infection. Whether you knew it or not, but a smartwatch registers your body temperature and can notify you about its changes. You feel good and have a higher temperature than usual at the same time this makes it critical for you to test on coronavirus to protect other people. 
Not only a smartwatch can be used for measuring the body temperature but your smartphone too just opens a certain app and follow the instructions. For example, Body Temperature Recorder is an application to record the measured body temperature. Record is automatically graphed and you can see the transition of body temperature at a glance. It can be recorded with symptoms such as the runny nose and sore throat, so it will be very easy to tell the doctor about the symptoms.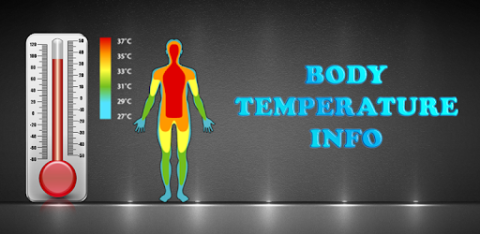 The next application will help you to understand your blood test without the necessity to go to a doctor. A blood test is a laboratory analysis performed on a blood sample that is usually extracted from a vein in the arm using a needle, or via fingerprick. 
Reference ranges for blood tests are sets of values used by a health professional to interpret a set of medical test results from blood samples. Blood Test Guide App provides all kinds of information about each element with their Ranges for Normal as well as Clinical persons and more details about the Causes of increase/decrease and more. The most important elements discussed in this application. If you see that some ranges differ from Normal immediately go to a doctor.
As you remember one of the major symptoms of the COVID-19 is shortness of breath and breathing difficulties. We advise an innovative piece of technology that better diagnoses for children with pneumonia and other respiratory illnesses. With timely and accurate diagnosis, children with pneumonia can often be saved with simple interventions such as antibiotics.
RRate app allows measuring respiratory rate by tapping the touch screen every time the child inhales. In addition to calculating the rate of inhalations during a given time, the app also provides an animation of a breathing baby, allowing for a direct comparison with the breathing patient. In a study of children's breathing, the app provided accurate results after roughly ten seconds of counting, while the manual stopwatch method requires a full minute to perform.
Startups and scientists continue to look for new ways that may help to fight the spread of COVID-19 during the global coronavirus pandemic, and personal health hardware-maker Oura is good example. The smart ring is working with the University of California, San Francisco (UCSF) on a new study to see if a device can detect early signs of COVID-19.
This study consists of two parts: Around 2,000 frontline healthcare professionals will get Oura rings to wear during the study. The rings track a user's body temperature, sleep patterns, heart rate and level of activities. Fever is a common and early symptom that could indicate COVID-19, and a non-stop updated body temperature reading could identify fever. That's no reason to confirm a case of COVID-19, but the aim of the study is to define whether the range of readings Oura's ring tracks might, taken together and with other signals, be useful in some kind of early detection effort.
To identify the virus in an individual at the early stage is key to global deterrent measures, but even more important when it comes to frontline healthcare workers. The earlier a frontline responder is diagnosed, the less chance that they infect their colleagues or others in close quarters.
We all have smart devices and now they can be used for saving our lives more than ever before. Be attentive to your and your close health by using any tools to prevent coronavirus exposure. 
Have an idea of your own healthcare app? Ask for estimation