There are bad news but there are also good news. The bad news is that world economy has suffered and continues to suffer terribly as a consequence of World Pandemic. Dow Jones index and stock market valuations of big companies like Apple went down for the most part of March, 2020. Let's further discuss what is the price of Coronavirus for the world economy. Because there are good news too!
Dow Jones Index Hit Record Low
On March 11 Dow Jones Index closed at 23.553 which was down 20.3% from the February, 12 high. That is a ? drop, the worst since 1987 Black Friday and Great Depression. 
The worldwide halt of industrial production and most of business operations signaled international economy crisis. Without strong government support unemployment may rise and many small to middle business operations might close down. 
This is a very turbulent time for digital commerce but the one with a lot of opportunities too. Remember that tech renaissance, the iPhone, and the apps all started after the 2008 FInancial Crisis. Perhaps, now is the best time to act. Even though we all will experience the financial winter of the stand-by and slow-down of heavy industries and many smaller ones, we should stay focused in this time of struggle.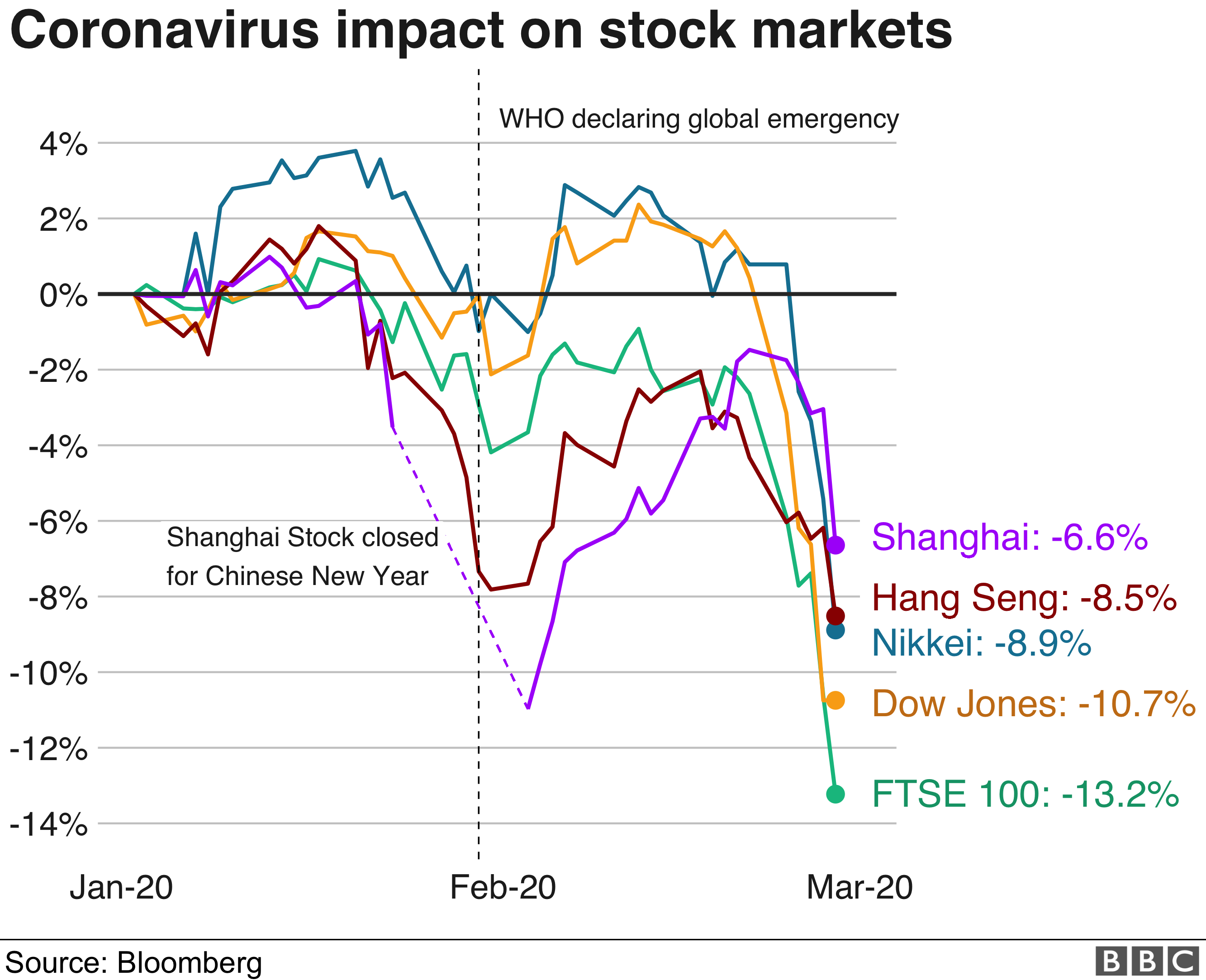 Stocks Start to Go Up on March, 25
Stock market reacted positively on the deal reached by US Senate on a $2 trln Corona-relief stimulus package for every citizen (to get $1200) and most of the businesses in America to receive and survive the recession. As of today, we can see an upward tendency as the consequences of this affirmative action, even in the epicenter of the crisis that is Coronavirus Pandemic. 
To control the damage European Union is yet to adopt a collaborative approach in order to safeguard the economy, most of which is now on worldwide standby. China is a good examples as it was reported today how slowly but surely Chinese population starts to get back to normal life. Many Chinese residents already go to work and cinema. 
But the Chinese economy is also in danger of worldwide effects brought by how other countries deal with Covid-19 outbreaks. For now, the pandemic has caused many forecasters to talk about full-blown recession and inflation. Add to this just recent oil war between Russia and Saudi Arabia and you get an ongoing disaster unfolding on the international finance market.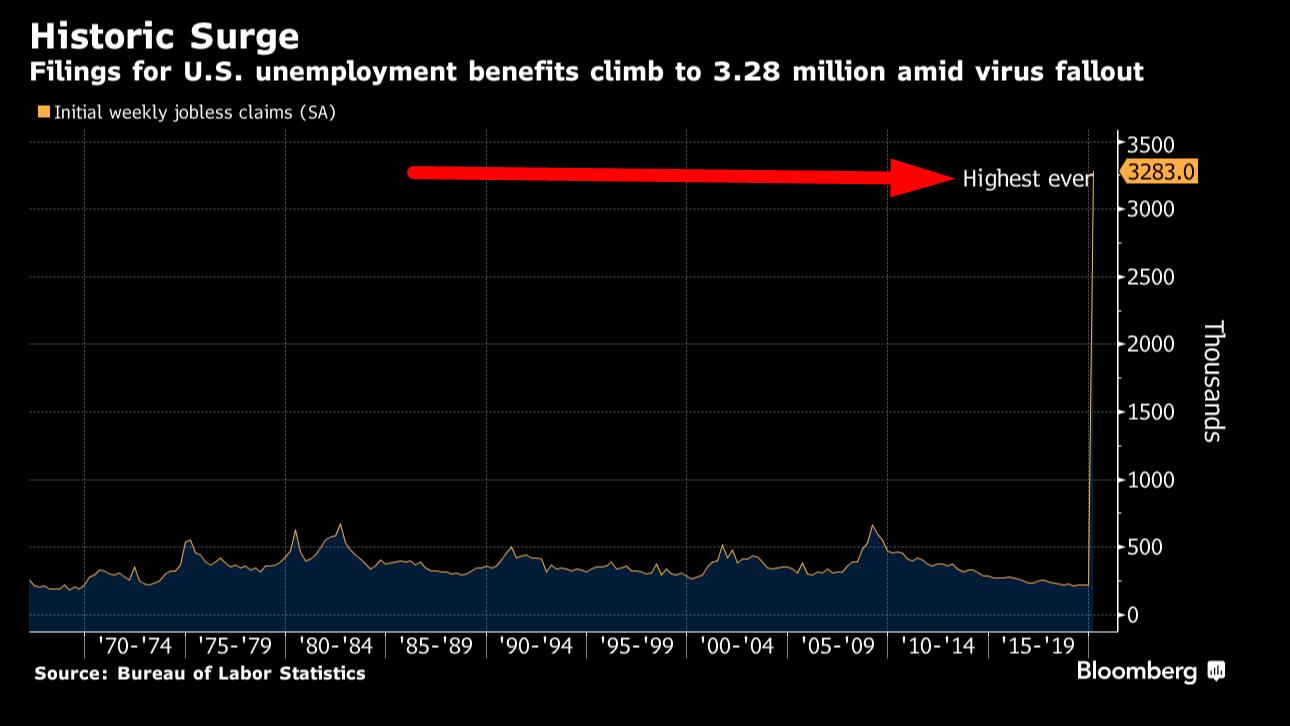 How to Overcome It
To survive your business must cut down the costs and deploy online mode of work if possible. Most on-demand delivery services and digital commerce platforms work full-time now as people get bored, sitting at home all the time. Now is the time to strategize. You may also consider providing your services digitally or, if that is impossible, make a pause and leave for a 2-week. Whatever you do, don't panic. Just think about how China already faces aftermath of it all, since fo Chinese people Covid-19 is in the past. Most of the world will come out of the turbulence around the beginning of summer.     
Conclusion
As we can see, there are crisis effects all over. But there are also good news like the end of the epidemic in China, the actions of US government, and worldwide quarantive measure. Some forecasters claim that with pleasurable circumstance the effect of coronavirus pandemic on the world economy should be a thing of the past byt the end of the year. Well, at least panic did not lead to massive outbreaks of violence or critical food shortages. Most countries and cities will hold and economy will start getting back on track earlier than this summer. Stay safe and be healthy, good luck!