Augmented Reality is probably the biggest trend of this decade. Everyone remembers that moment when Pokemon Go was released and the number of its users skyrocketed in no time. This game started a new epoch when more and more AR apps began appearing on the market. 
However, if previously AR was associated with games only, now the scope of its usage greatly extended. Education, healthcare, architecture, e-commerce and many more other business areas now apply augmented reality for better user experience. Every process can be understood easier if a person has a chance to immerse in it or to interact with a certain object.  
We have explored this topic and published an article describing the main categories of AR apps and how they work.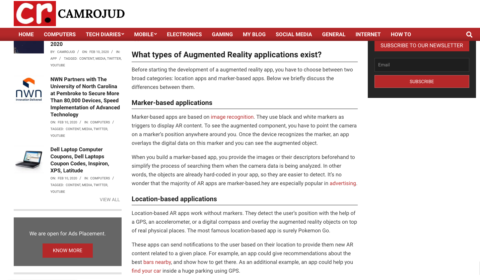 If you are planning to build your own augmented reality solution, you should be aware of many things. You need to know how to choose the right SDK and what tools to apply. Wondering where to start? Read our blog post on Info Q first.