Have you already thought about buying a 4K UHD display? Hopefully, as prices have plummeted, 11% percent of household in the U.S. plan to purchase a UHD TV in the upcoming year. Maybe you're planning too.
But if you have a mobile or web app you probably didn't think much about new resolution standards.Based on the number of facts, industry leaders expect 30% adoption of 4K TVs by the end of 2018.
While the Futuresource sited that only 17 million households had "consumed" 4K content in 2016, 16% of U.S. homes already have a 4K television. Seems like the time has come to think about your application from 4K perspective.
How 4K Changes Mobile Industry & Video Streaming
Despite the fact that demand lags behind the consumer-level hardware are mature enough to produce 4K content. Especially, thanks to the adoption of the 4K standard in the mobile industry.
The transition to the 4K in the mobile world started in 2014. Although Samsung, LG, and Google have released their flagships in 2014. Apple with its iPhone 6s and consequently the Chinese market have mass transitioned to 4K record support in mid-2015.
Three years later we're officially living in the era of 4K videos. But who cares, right? The consumer market has barely reacted to the change. You can't appreciate this high pixel density if you don't have a UHD display.
The 4K picture in smartphone's UHD display is visually indistinguishable from that appeared on the Full HD screen. Just because you're looking for a tiny screen 5 or 7 inches in diagonal.
On the bright side, you're now can freely stream 4K video content. Which is great because Live streaming shows a steady rise year-over-year. In fact, video-streaming apps are the most underestimated domain, comparing to VR, Drones, and AI.
If you're 

hinking about the app

 that has to deal with 4K videos, focus on the connectivity and recording technology. Make sure your app is compatible with Smart TVs.
Cisco expects that 82% of internet traffic will account for video-streaming by the end of 2020. Of course, most of this traffic will be produced by on-demand services like Netflix, Amazon, and maybe AppleTV. But game-streaming and video blogging platforms have something to say too.
And don't forget about internet bandwidth. Amazon advises 15 megabits per second speed and Netflix recommends even better 25 Mbps internet. Obviously, mobile carriers can't offer such bandwidth, that's why mobile apps should be able to downgrade video quality on the go or save them for later upload.
How 4K Changes the Web & Gaming Industry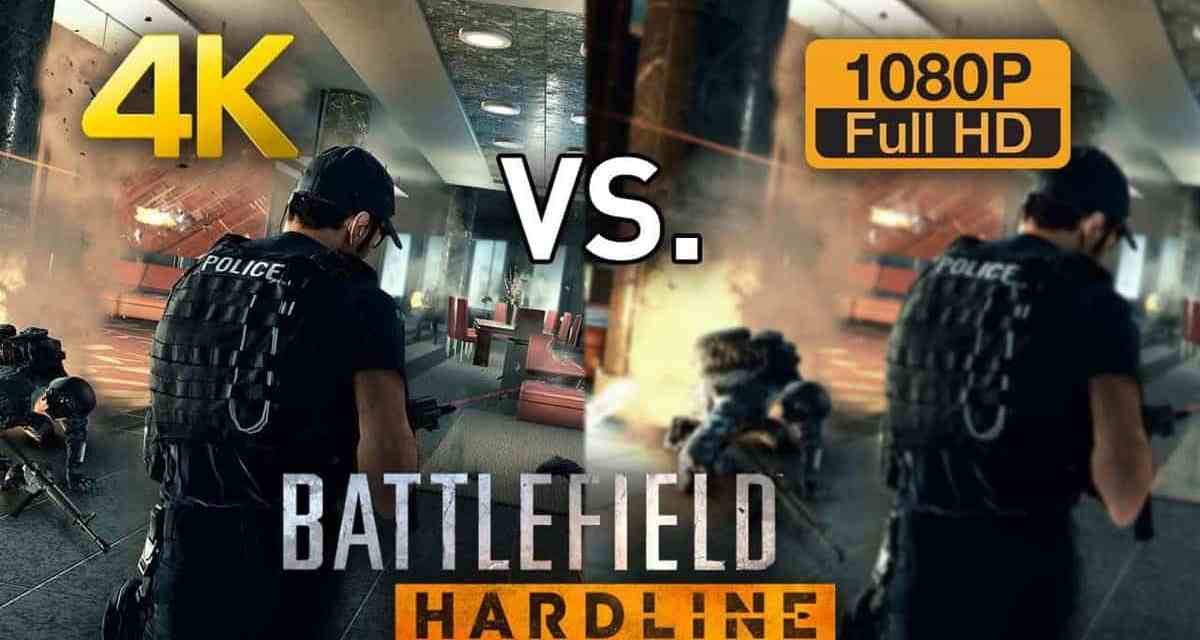 From the 4K standpoint, the web and gaming industry are situated on three pillars: hardware, internet, and screen resolution. And these three pillars are growing in surprising harmony. The prices for 4K displays experience a steep decrease over 2017. The bandwidth is also kept in touch with the rising demand.
The bottleneck here is the hardware, a connector system in particular. HDMI will work just fine for now, but if you're up to support 4K 120Hz displays you should be concerned about the adoption of HBR3 standard throughout your target audience.
High Bit Rate 3 (HBR3) standard allows transfer data at 8.1 Gigabits/sec per lane. Which grants 8K video resolution, the future of gaming. The total bandwidth of HBR3 can go as high as 32.4 Gbit/s, with the Video Data Rate being 25.92 Gbit/s. Hopefully, DisplayPort cable and USB Type-C cable support HDR3, and this is the preferable standards if you're going in AV/VR space. So make sure, you're app will keep in touch with the industry.
Also, your app should adopt Video Compression in 4K in order to handle 8 million pixels altogether. The latest version of Display Stream Compression (DSC) which enables transport flexibility, power savings and enormous resolutions will do the trick. But you better think of it in advance.
UI/UX Design in 4K
With the higher resolution come new challenges. Although the picture quality has risen, the resolution of you artworks should be increased as well.
Use scalable graphics.

If you have raster photographs and images, you need to find high-resolution originals of those images. For all the UI element we advise using vector element in SVG format.

Make dedicated layout for larger displays

. The amount of information you can fit into 4K displays have doubled. The 2560 pixels wide screen can have at least two additional blocks of content, compared to 1080 px wide predecessors.

Keep the text readable.

Although space increased, people preserved the same eyesight. UI elements, cursors, test blocks should be readable no matter what resolution you support. Usually, it is made by increasing text size compared to imagery size.
Bottom Line
The customer may have year or two before they see the full-scale adoption of 4K standard, but mobile and web developers should adopt the UHD format in advance. If you don't want to lag behind and offer your client 4K quality, it's about time to upgrade your app.