Most social networks already have features that help users to sum up the year. For example, Instagram offers its users Top 9, while Spotify users have Wrapped. TikTok decided to please its users in the same way and launch the review function in a year. This personalized feature will be presented as a video where users can see the best moments they have shared on TikTok. This video will also display various statistics (how long the user spent in the application, favorite videos, frequency of publications, etc.). Thanks to this feature, users will show their "vibes"; in other words, the categories of videos they viewed the most. For example, cooking, traveling, DIY crafts, and so on.
If users have recently registered or have not been active on the social network for a year, they will be able to see the most popular TikTok videos over the past year – "Year in TikTok: Top 100".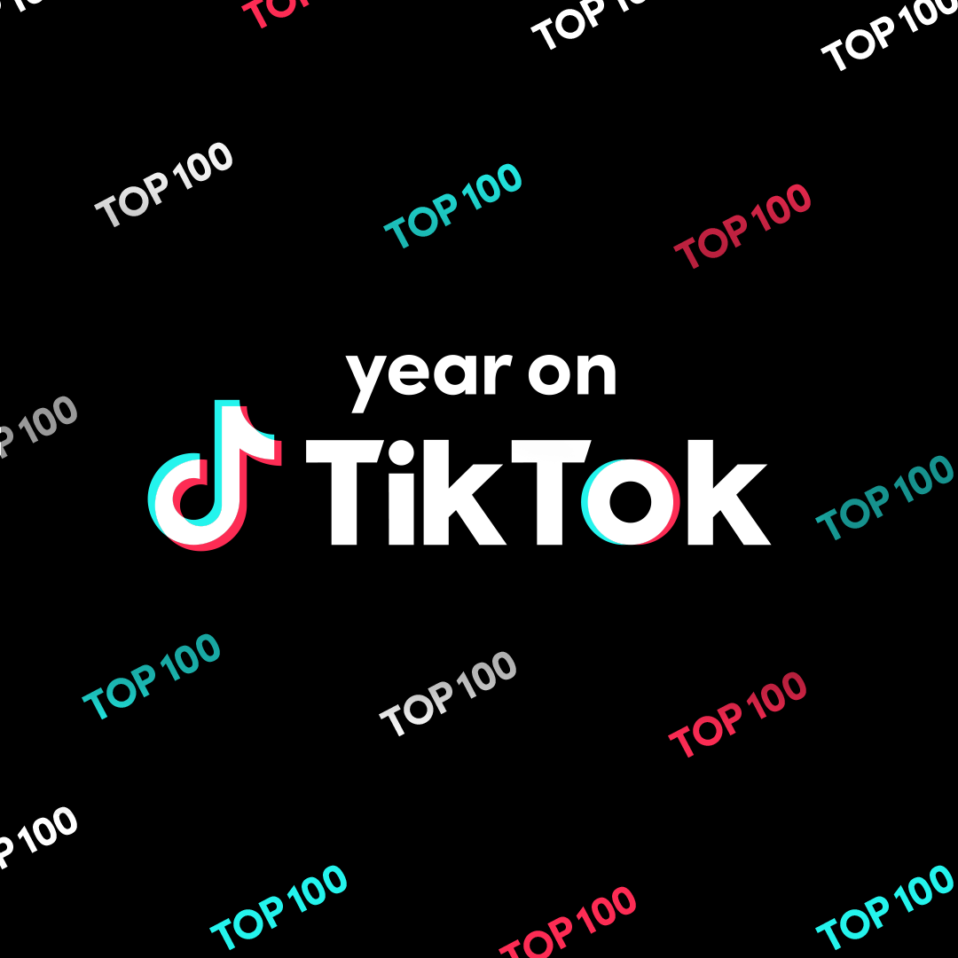 This year's resume will be featured in a vertical video scrolling down the vertical to describe the account owner's interests and activities in 2020. Next, there will be an option to share this video on your TikTok profile to get a special profile badge that places "2020" on top of your profile photo.
The Year in TikTok app page also includes information such as the most popular memes, top video creators, popular songs, and trends for the year.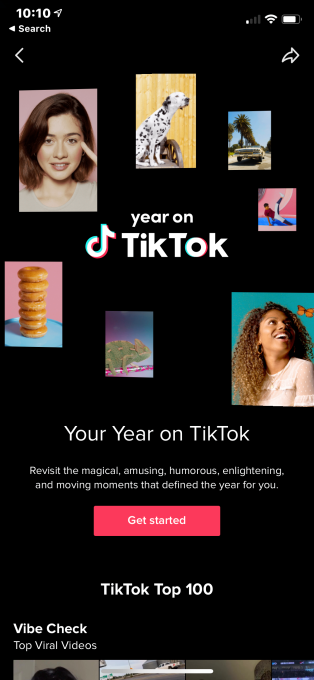 We do not yet know how accurate the information, in summary, will be. The first users who have already tried this feature say that the list of their "fluids" is not entirely accurate or somewhat incomplete and does not correspond to their likes. Likely, TikTok will still need to work on improving this feature.
It is worth noting that such functions, which allow users to view a personalized retrospective, become more popular every year, which means that the marketing mechanism works great.
Spotify users welcomed the Wrapped feature, but then the problem arose that the feed was packed with similarly styled retrospectives, which angered users. Spotify has partially addressed this issue this year by offering new customization options for its 2020 Wrapped card that allow users to customize the color of their Wrapped card before publishing. As a result, reports will have a different look and be distinguished by their design for the year.
The Year in TikTok feature is likely to succeed as well. To date, the hashtag #YearOnTikTok has up to 5.4 billion views. Most of the users sin because they want to promote their videos through this hashtag, yet we see a lot of the year's results. The real test will be how many creators will eventually end up with a 2020 badge attached to their profile in the coming days.
If you are not chasing popularity and want to check how accurate TikTok's resume offers you, then you can use Retroplay's third-party solution that will form your TikTok review for 2020. The app does more than collect your statistics and metrics. Users can also vote for their favorite contributors and videos using the Retroplay Excellence award, collect cards from their favorite contributors, and customize their highlight video.
It must be said that the application is new, and there are still technical glitches, but the design of the application is memorable. The interactive functions do not leave anyone indifferent, so it will be interesting to watch this product's future development.
We have already written on our blog more than once that social networks and applications that help maintain accounts on these platforms are top-rated. Although the market seems crowded, the development of solutions for a narrower audience has enormous potential. It is not enough to make a quality product to maintain user engagement; it is vital to maintain and develop it by adding new exciting features. Follow the link to find more details about our experience in developing social networks.
There are more than 3 billion active social media users worldwide
Develop unique social media that will become a must-have app for your target audience