Uber is one of the most well-known apps all over the world and its success is undeniable. But what is the secret? The idea, that is solving our problems? Yes. Good marketing? For sure. Regular updates, bringing new features? Yes, yes and yes again!
One of the most frequent questions our clients ask is "How often should I update my app?". We have even prepared a dedicated post on this matter. But not only the frequency of update matters, but also the reason for it. In reality, some developers don't fully understand why to release new versions of their apps. They just do it, because they heard that it's a must.
So, let's figure out the hidden reasons why you should upgrade your app.
Reasons to update a mobile app:
Marketing.
It might be not obvious, but app updates are one of the handiest marketing tools ever. People today have too many apps installed on their devices, but they barely have enough time and need to use all of them. While downloading more and more new apps people forget about the old ones and stop using them or even totally delete them from smartphones.
Releasing an update is the best way to remind users about your app. The new app version is shown in the updates list in App Store or Google Play, so users would not miss it. Apple also advises using app updates to re-engage your existing users and attract new ones. They also mention that adding new features is one more reason for your users to come back.
User experience.
Marketing is good, but each new update should bring value and a cutting-edge experience for users. Mobile developers should also consider updating their apps together with iOS releases and hardware releases in order to keep up to date.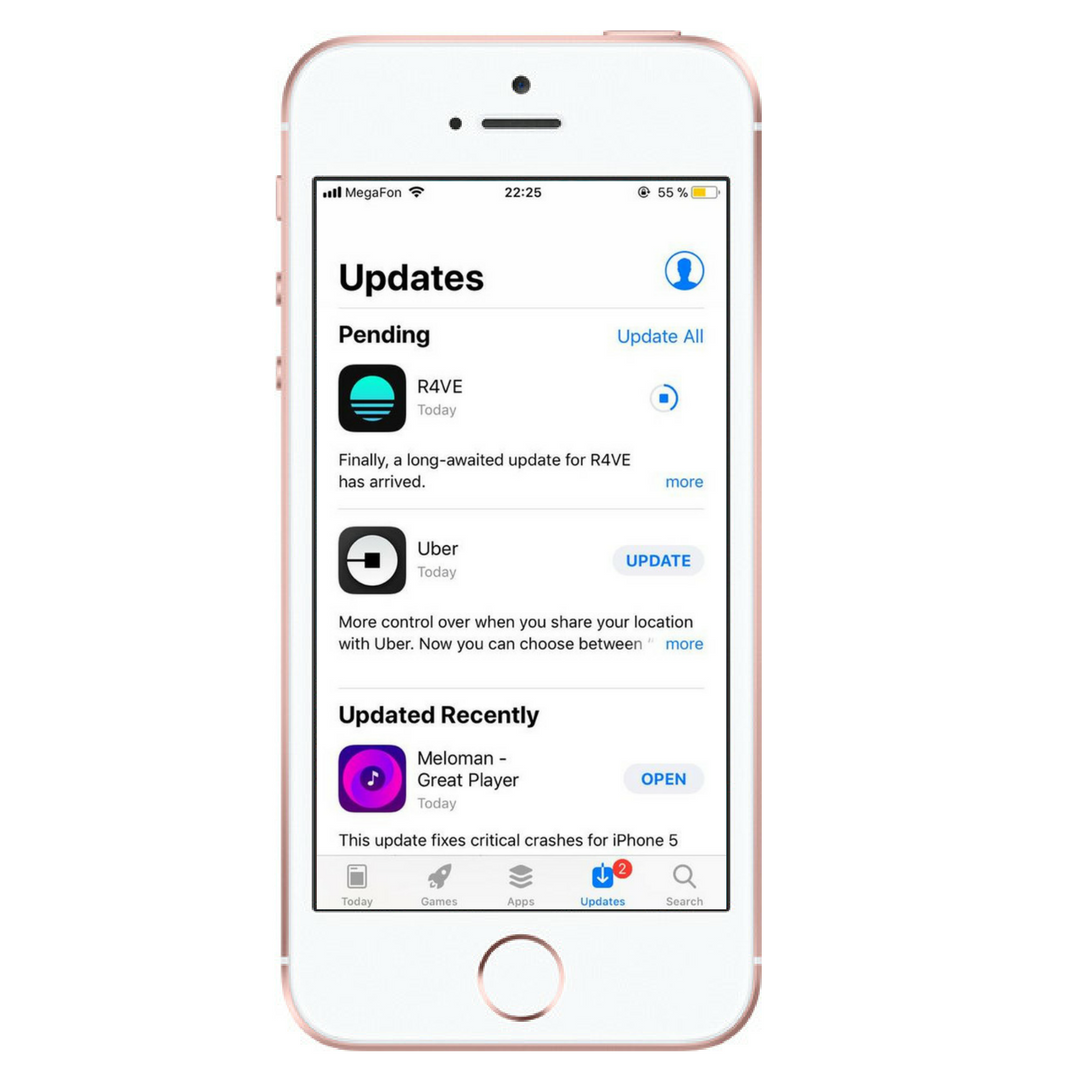 Uber upgrades that are absolutely amazing:
But let's return to Uber and its success story. Staying competitive is hard, but Uber holds the leading positions in the ride-sharing market due to frequent updates that matter. Not only the app is being updated, but more and more services are added based on clients feedbacks. You might not see this but the app is constantly refined and tuned.
The customer's needs and preferences change all the time so it's crucial to keep your app up to date. No matter which industry are you in or how many competitors you have, constantly improving your existing products or services is the winning strategy.
Known as the most popular on-demand car service, Uber has lately rolled out the following features:
Share estimate time of arrival
Have you ever sent the details of your ride to your family members or friends when taking a taxi? You tried to guess the estimated time of arrival so that someone can meet you at the pick-up point. All the way long, you were thinking whether you are late or coming too early. But now, you can just make a few taps and send all the ride information to someone from your contact list with a real-time map attached! Sounds like magic, but it's just a new functionality from Uber, who realized how important it might be to share this data.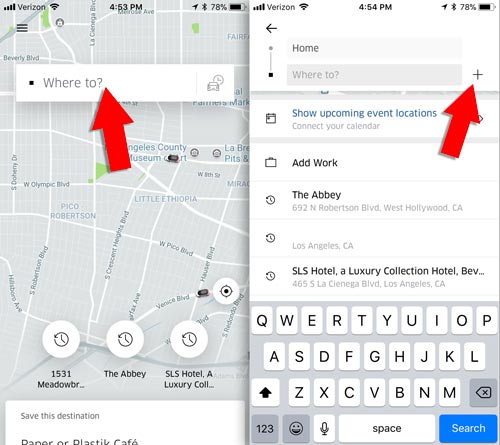 Adding multiple stops
Uber is very attentive to users feedback so adding a possibility to set up to three stops during the ride was met with delight. Previously, users had to pick several cars or meet in one place to share a ride that was inconvenient. Now. tapping "Where to" the "+" options is available, clicking on which user can add or remove stops in real time. This feature is one of the most long-awaited and it raises the user experience to the top.
Adding tips
Since the majority of users prefer paying via credit card, Uber introduces the possibility to leave tips to the driver right in the app. Forget about cash, now you can complement the driver via your smartphone up to 30 days after the trip.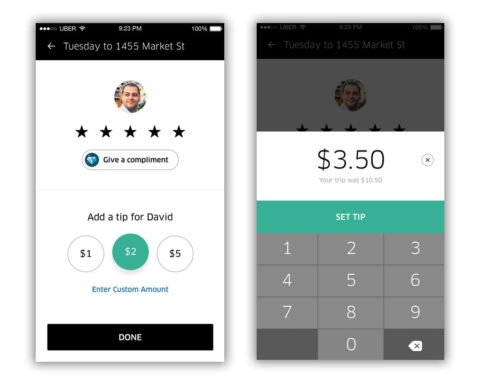 Adding additional feedback about clients
Not only passengers are the app users but also drivers, so Uber cares about both of the "sides". We are all used to complains about the service we find not appropriate enough, but we should not forget, that the client is not always right. Sometimes it happens, that client is a total jerk, and Uber tries to defend its drivers from such type of passengers. Now, when putting a score less than 5 stars to a rider, the additional field appears where driver can specify the reason such as  "wait time," "patience," "number of riders," "attitude," "wanted new route," or "other". That means a driver can reject a ride if the passenger rating is poor and prevent the possible stress.
Conclusion
Every time Uber rolls out new update, it's not only about fixing bugs or improving the privacy policy but also about adding valuable features, providing the cutting-edge user experience.
Following the strategy of frequent updates based on the Uber app reviews and customers feedbacks, makes it the service that jumps immediately in your head when you need to take a taxi.
If you want to develop an
Uber-like
app or add new features to an app you already have, don't hesitate to
contact us
!