The past presidential elections in the United States influenced many areas of activity, in particular, social networks. As we discussed earlier, companies like Facebook, YouTube, Twitter, and others have been actively fighting disinformation by introducing AI fact-checking into their work. As a result, dissatisfied with the past elections and the platforms' limitations, Trump's supporters began to switch to using the Parler platform since less censorship actively. According to the main advantages of this social network, where users can "speak freely and express their opinions openly, without fear of" de-platforming "because of your views."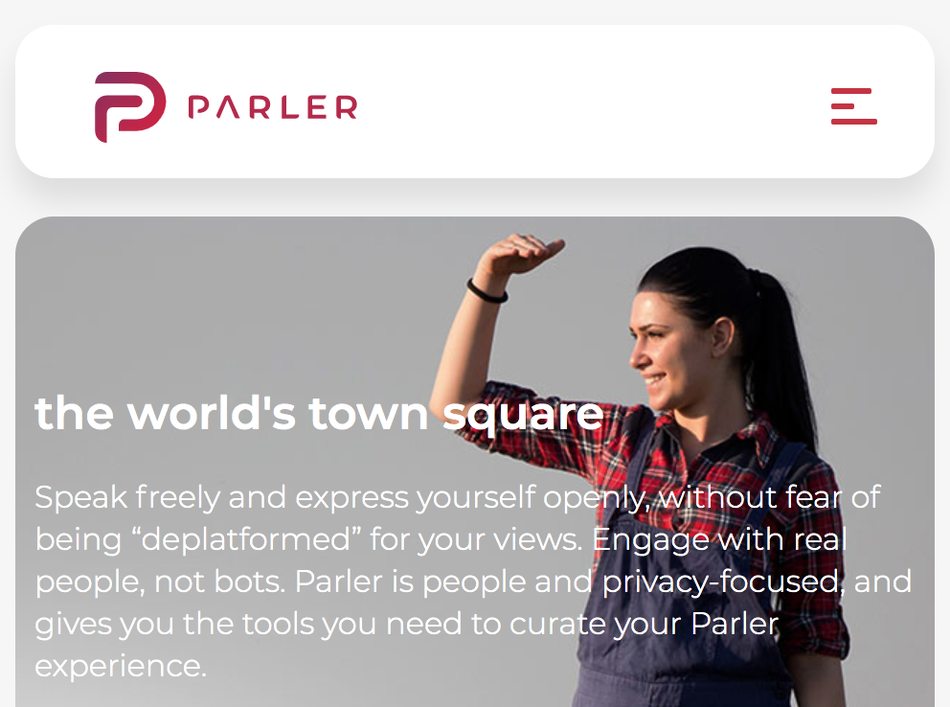 According to the Apple App Store and Google Play Store ratings, during the elections, the application was actively downloaded thousands of times more than usual. According to a Parler representative, the social network has added 2.8 million new users in 5 months. And according to Sensor Tower's analysis of the mobile app market, on Saturday, November 7, Parler was ranked seventh in the App Store. The next day he took 1st place. Today the application continues to occupy a leading position in the markets. A spike in Parler downloads is seen every time Twitter or Facebook removes a post from Trump or one of his active supporters.
☝
Sensor Tower estimates Parler has received over 980,000 downloads in the United States since election day. In total, the app has been downloaded approximately 3.6 million times in the United States.
Who is Parler's audience?
As we said earlier, most new Parler users are not unique in the sense that they use other social networks as well. Many became Parler users since Twitter began to glue labels on their posts with misinformation or even ban accounts. As a result, these users move most of the activity from popular social networks to alternative ones.
Conservative politicians such as Ted Cruz and Devin Nunes and Jason Miller, one of President Trump's senior advisers, have tweeted Parler's move. But in fact, it turned out that profiles were not actively maintained there.
Does Parler "censor" users?
Many users started using Parler because of the so-called "freedom of speech" censorship of the leading social networks. But this platform also applies censorship to what is published. Many contents are prohibited to publish, such as pornography, discussions of drugs, and even marijuana and all sorts of obscenity. The platform also denies "intentionally false rumors" about other people or events. In other words, here, you can also get "warnings" for misinformation, but as we see, Parler's policy on this issue is more flexible.
How is Parler different from Facebook, Twitter, and Reddit?
Parler has a diverse feature set, with features similar to Facebook, Twitter, and Reddit. Since it is taken from each social network little by little, the platform came out a little awkward. We believe that Parler needs to seriously work on its user interface so that this Internet resource is taken seriously and wants to use it in the future.
Like other social networks, users can tag other users in their posts, repost, and even like.
An exciting feature of this social media platform is the function of verifying your account. When a user submits an identification form to Parler, they receive a badge that shows other users that the platform has verified their identity.
For influencers, there is a separate check and a mark that the account is verified. Parler promotes his trusted influencers by posting them in the Reviews section, where mere mortals cannot.
Today, Parler's most striking factor among many social networks is the abundance of conservative political content.
Does Parler have a future?
Its popularity is currently at its peak, but how long will interest in this social network last? By comparison, Facebook has 2.7 billion users. Twitter has 330 million. Parler has about 4.8 million people.
It should also be said that Parler is experiencing technical difficulties from overload, which does not increase user engagement. In principle, we can observe typical startup problems with this solution: attracting and retaining users, maintaining competitiveness, and so on.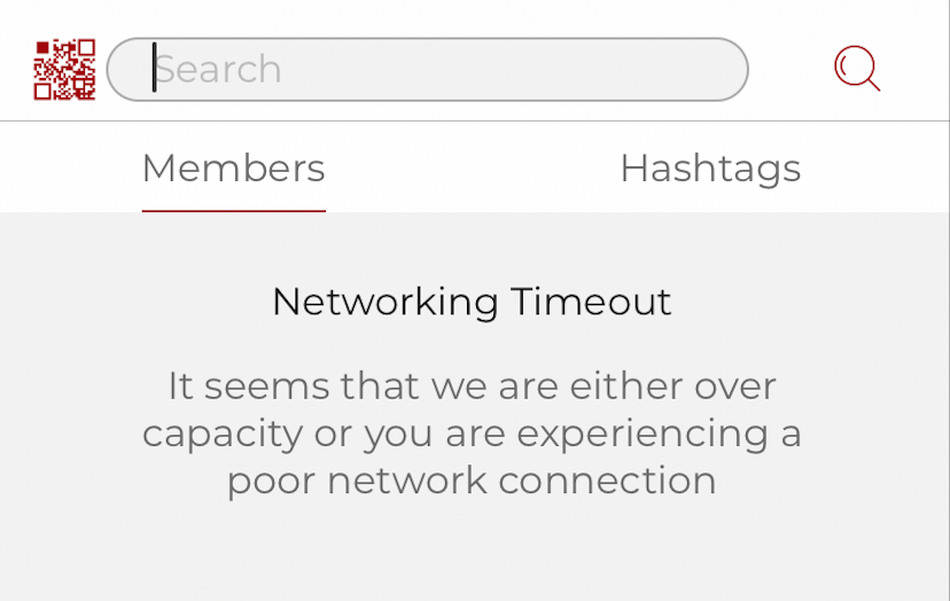 No one can know what the future holds for this social network as soon as the content moderation increases. For your social network project to be successful, you need to do serious work and research to clearly understand who your audience is, their needs, and what functions and capabilities will be most in-demand from your users. We also recommend starting development with an MVP. This approach helps to bring the solution to market faster and at the same time, not spend a considerable amount of money.
We know what we are talking about since we have more than two dozen developed social networks under our belt. Want to learn more about social media development? Go to the portfolio section or request a consultation with our business analyst to get useful software development information.
If you have a startup app idea, our team can help you shape it and make it a successful project.