Quarantine made people from all over the world stay at home for more than a month. This is quite a long period of time and everyone is desperately searching for interesting things to do. Some people keep working remotely, others just read books, watch movies or learn something new online. But the first thing almost every isolated person did was cleaning. 
While surfing through the social networks on my device I've noticed how many people either posted numerous pictures or made videos on how they are cleaning their wardrobes and sort clothes and home decorations into piles – "to keep", "to throw away" and "to sell". And this influx of content made me think about online marketplaces. It seems like this type of business is going to get extremely popular and will stay this way even after the quarantine is over. 
Whether we want to admit it or not, we all to some extent became addicted to consumerism. With so many affordable things around it is hard to resist a desire to buy something. But the problem is that sometimes we buy far too many things that we either do not use at all or end up using one time and put aside. According to statistics, clothes and footwear are two largest categories of goods we tend to buy and accumulate in our houses. 
But sooner or later the moment comes when we finally want to free some space. So is there any way to get rid of all the things we do not need anymore without throwing them away? Yes, this dilemma can be resolved with the help of a marketplace. It allows not only to remove extra things from the house, but also earn some money back. As to the owners of such marketplaces, they tend to earn even more by charging commission for each sale or for monthly subscription.
Best resale marketplaces to take as an example 
To create a marketplace is hardly a new idea nowadays but yet this niche still has a huge growing potential. People will keep buying and then reselling clothes, accessories, shoes and seasonal home decorations. And the only convenient way to do this is to register on a popular marketplace and organize your profile. 
Online resale marketplaces are frequently used by many popular YouTube and Instagram bloggers. So if you invest in your own online solution and attract a couple of digital influencers who will start using and promoting it, you can create a good business bringing you stable income. Moreover right now a big trend appeared among people who follow an eco-friendly lifestyle. They prefer buying used things and clothes instead of new ones, because it is more sustainable and ethical. The statistic shows that women tend to buy things more often than men and around 64% of women are willing to purchase clothes that aren't new. This is a big potential client base. 
And now let's take a look at a couple of the most successful examples of online resale marketplaces.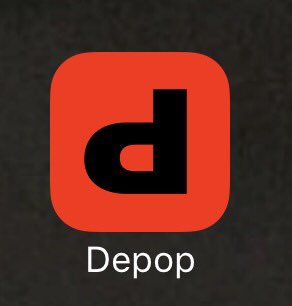 Depop. This is a huge marketplace that you can access from devices running iOS and Android and also from your computer. What makes Depop so interesting is that it reminds of Instagram. People upload pictures of their clothes or various things for sale and leave a capture. They can organize their unique stylish profile, attract more customers and therefore get more money and pay decent commission. Depop charges 10% from each sale and makes a good yearly income. According to Owler this marketplace makes $50 million yearly.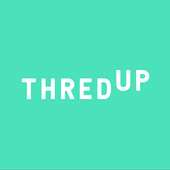 ThredUP. One of the biggest American marketplace for selling and buying used clothes. It is very convenient because users can shop either from the web version of the store or from the app. The number of daily active visitors of ThredUp is $37.9 million. 
There are way more companies like these two – Etsy (which charges 5% transaction fee + listing and processing fees), Rebelle (which takes up to 33% commission depending on the price of the item you are selling), and good old Ebay (with 10% of commission for all sales). 
To sum it up
Quarantine and the current situation demonstrated that resale business has a huge potential. People stopped throwing good but unnecessary things away and began selling them. And of course they need a decent marketplace for this. So as you've already understood, creating your own online resale marketplace can be a good and profitable idea. If you do everything wisely  – ensure web and mobile presence, make sure you've added convenient payment methods, cooperate with digital influencers and continue improving your marketplace, then you are likely to succeed.
Want to develop your own resale marketplace?