According to Forbes, Jeff Bezos is the richest man in modern history with a fortune of more than $150 billion. He is a founder and CEO of Amazon, a $1 trillion retail giant and the most popular online store in the United States that has more than 300 million active user accounts worldwide. Besides Amazon, Bezos also founded an aerospace company Blue Origin and purchased The Washington Post.  
But money is not what he values the most. The status of the wealthiest person in the world is indeed a certain indicator that Bezos' approach to business works and he's a true achiever. Yet, for Bezos, success is not about money. "We don't celebrate a 10% increase in the stock price like we celebrate excellent customer experience," he wrote in one of his annual letters to shareholders.
Altamira has similar values and this gives us the confidence to believe that Jeff Bezos would recommend our company to friends, business partners, acquaintances and other people. Here's why we think so.
High standards
Building a culture of high standards is well worth the effort, and there are many benefits. Naturally and most obviously, you're going to build better products and services for customers — this would be reason enough! Perhaps a little less obvious: people are drawn to high standards — they help with recruiting and retention. – 2017 Amazon annual report.
Bezos puts a lot of efforts to build a corporate culture that is based on high standards. And this refers to both —  the quality of services Amazon renders and the expertise of people Bezos hires. He believes that high standards are contagious, meaning that if a team has high standards, new members will also adapt to them. Bezos also thinks that high standards are not universal–you may have them in one area of interest but have to learn them in others fields.
The principle of keeping the bar high is actually relevant for any company and any boss. Because when it comes to customer service, the quality cannot be compromised. And as employees of a company can make this quality either poor or outstanding, their professionalism matters even more.
Here, at Altamira, we gathered a team of professional software developers who have an outstanding experience and are truly dedicated to the work they do. The quality of web and mobile app development services we provide is our first priority and we always strive to become the best at technologies we work with. On top of that, we keep track of innovations and apply best practices in every project. Isn't it exactly the same as Bezos talked about?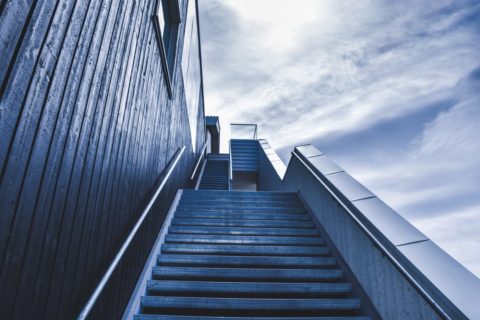 Customer orientation
Start with customers, and work backwards. Listen to customers, but don't just listen to customers – also invent on their behalf. – 2009 Bezos' letter to shareholders.
Bezos devotes a lot of his speeches and letters to customers and their value for any business. He considers "customer obsession" one of the main tools that Amazon employees use when doing their job. So it's no wonder that customers keep naming Amazon the best company in terms of customer service.
It's a common situation that a beginner entrepreneur may focus more on the competitors rather than customers or clients. But, according to Bezos, customer orientation creates an internal incentive for a company to constantly improve its services regardless of the situation on a market.
Altamira team always takes a client-focused approach. It's important for us to become your partner rather than just a contractor because we know that it's not possible to achieve worthwhile results without trust and cooperation between a client and development team.  For us, client satisfaction is the main indicator of success. And we are proud of positive reviews and testimonials we received from people and companies we worked with. We bet Bezos would also appreciate our attitude to a company-client relationship.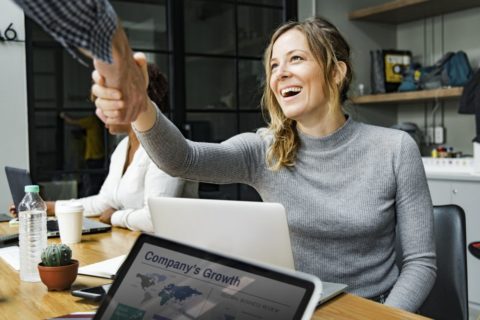 Long-term thinking
It's all about the long-term. – 1997 Bezos' letter to shareholders.
The above is not just a random quotation, it's a manifesto Bezos includes in all his letters to shareholders for the last twenty years.
Taking a long-term view is something Bezos advises every business owner to do. This basically means that when making any decision a company should focus on long-term goals rather than a potential opportunity for short-term profits.
Altamira's mission is to build a long-term trusting relationship with every client. The market of software development outsourcing is active and has a lot of players. But what makes us different is that we not only want to provide software development services, our goal is to build a lasting partnership with the clients. This means that we want to become a trustworthy company you can rely on every time you need to develop a new software solution for your business or resolve a tech challenge. It's a pleasure for us to see and be a part of the constant growth of our clients' businesses. Because it's indeed all about the long-term.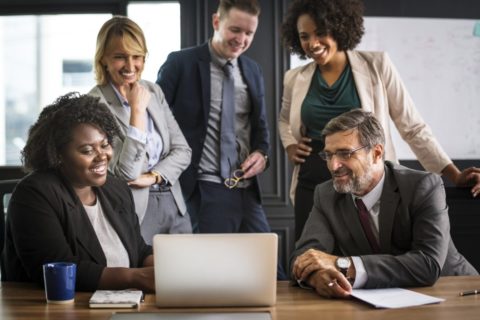 Things That Won't Change
I very frequently get the question: 'what's going to change in the next 10 years?' And that is a very interesting question; it's a very common one. I almost never get the question: 'what's not going to change in the next 10 years?' And I submit to you that that second question is actually the more important of the two – because you can build a business strategy around the things that are stable in time…. – Bezos' speech at 2012 re:Invent conference.
It may sound quite counterintuitive at first because in today's fast-paced world one can hardly find something that doesn't change. Yet, if we think more thoroughly, we will eventually find things that remain the same for ages. For instance, Bezos talks about customers' wishes and preferences. Customers want low prices, fast delivery and vast selection today and they'll also want all those things ten years from now.
Here, at Altamira, we help businesses become more innovative by rendering web and mobile development services. But although all the projects we completed are unique and our clients come to us with different needs, pain points and requirements, there is one thing that is common for all of them. It's a superior price/quality ratio that every client looks for and we doubt this won't remain true in the future. That's why we offer top-notch services at the reasonable prices. Just like Amazon!
Innovations
If you won't or can't embrace powerful trends quickly, you're probably fighting the future – 2016 Bezos' letter to shareholders.
There is no industry or company in the modern world that can ignore new technologies arising on the horizon. To continue existing and remain competitive, every business should keep up with tech trends and advancements. And this equally applies to both–online businesses (e.g. online shops, affiliate marketing, software development, etc.) and traditional businesses (e.g. warehouses, aerospace companies, different kinds of manufacturers etc.).
Altamira team always stays on the cutting edge of innovations. Our developers keep track of the updates and changes and constantly adopt new practices and package solutions. By applying new technologies to every project, we help our clients embrace the future and thrive, so they can also be the companies Jeff Bezos would want to recommend.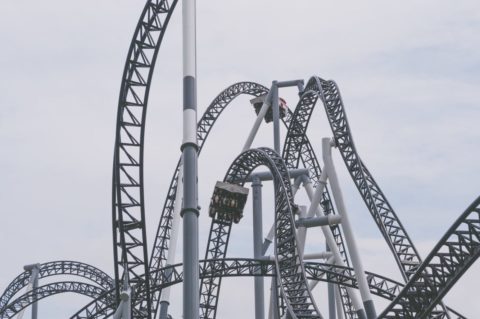 Bottom line
Jeff Bezos is a really talented entrepreneur who achieved great results. And we believe all CEOs and top managers who want to succeed should consider at least some of his thoughts about business and customer service.
In this article, we tried to show that our values and work approach are similar to those that Amazon, a number one company in terms of customer satisfaction, has. Here, at Altamira, we also have high standards and client-focused approach. Our goal is to build a lasting relationship with every client, help them become more innovative, and an exceptional price/quality ratio is something that we'll always offer. That's why we dare to say that no doubt Jeff Bezos would recommend Altamira if he ever worked with us!
Looking for professionals for your new development project?