Is this blog post was written to sell? – Yes! Because we have a GREAT deal for you – 30% for an hourly rate!
Does your company or digital agency experience a lack of workforce?
Or maybe you need more employees to finish an urgent project?
Do you feel that you could take even more projects if only you had more specialists?
Have you avoided projects that require special technologies because you simply do not have employees with the necessary skills?
And on top of that, do you want to increase your team productivity?
We know the best way how to help you!
Did it become too expensive for you to keep your own inhouse team because of the crisis in the USA or EU? Then think about finding offshore developers and marketing specialists, because their services cost 30% less.
Speed up the development process and reduce costs by hiring specialists from the offshore company. You will organize your team fast and even save a great deal of money due to rates difference.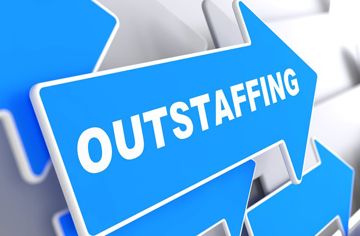 By choosing outstaffing you will still be in charge of processes management.
The hired team will adopt your methodology, processes, management tools, and communication approach.
All repositories, environments, and means of automation will be managed from your side.
Outstaffing is often called Staff Augmentation because the provider of the services only expands your existing team by introducing their specialists. But the project management is still performed by you or a responsible employee from your team.
Need FREE Consultation to Understand how Outstaffing Works?
Altamira team has 9+ years of experience in providing outstaffing services. We have more than 100 in-house specialists of different categories (Middle or Senior) with $39-58 hourly rates, who work with the following technology stack:
Mobile development
Backend development 
Frontend development 

Java
Swift
Kotlin (Android)
Flutter (multi-operational – one app for both Android and iOS)

Yii2
Laravel
WordPress
OpenCart
Symfony
Silex
Codeigniter
Python (Django and Flask frameworks

Angular 2+
Vue.js
ionic (hybrids for mobile devices)
Pure JS (animation, etc.)
React.js
Ember
AngularJS
Ready to Hire developers and Expand your team?