Since switching to working from home and stay in shelter mode, when almost all life has gone online, many are already tired of using Zoom. To regain its consumers' engagement, the company decided to supplement its platform with new features, namely, conducting online events and a trading platform.
The beta version of OnZoom became available last week, and there are still many free online events available, but paid ones are already available to users. The company promises that everyone can find an activity of interest from education and entertainment to health and home.
"We were amazed and inspired by all the amazing ways the world is adapting to ending face-to-face meetings in the face of COVID-19,"

Product Manager Alex Sverdlov wrote on his blog.
The company saw how small and robust business owners were looking for a way out and staying in touch with their customers, partners, and, of course, employees. Zoom was one of the most sought-after tools, and now OnZoom must improve the user experience and support them in difficult times.
An extension of a video conferencing platform such as OnZoom will enable users to create, host, and monetize virtual events for a fee. Paid users can advertise their online events and sell tickets for them, allowing them to gain an audience around the world.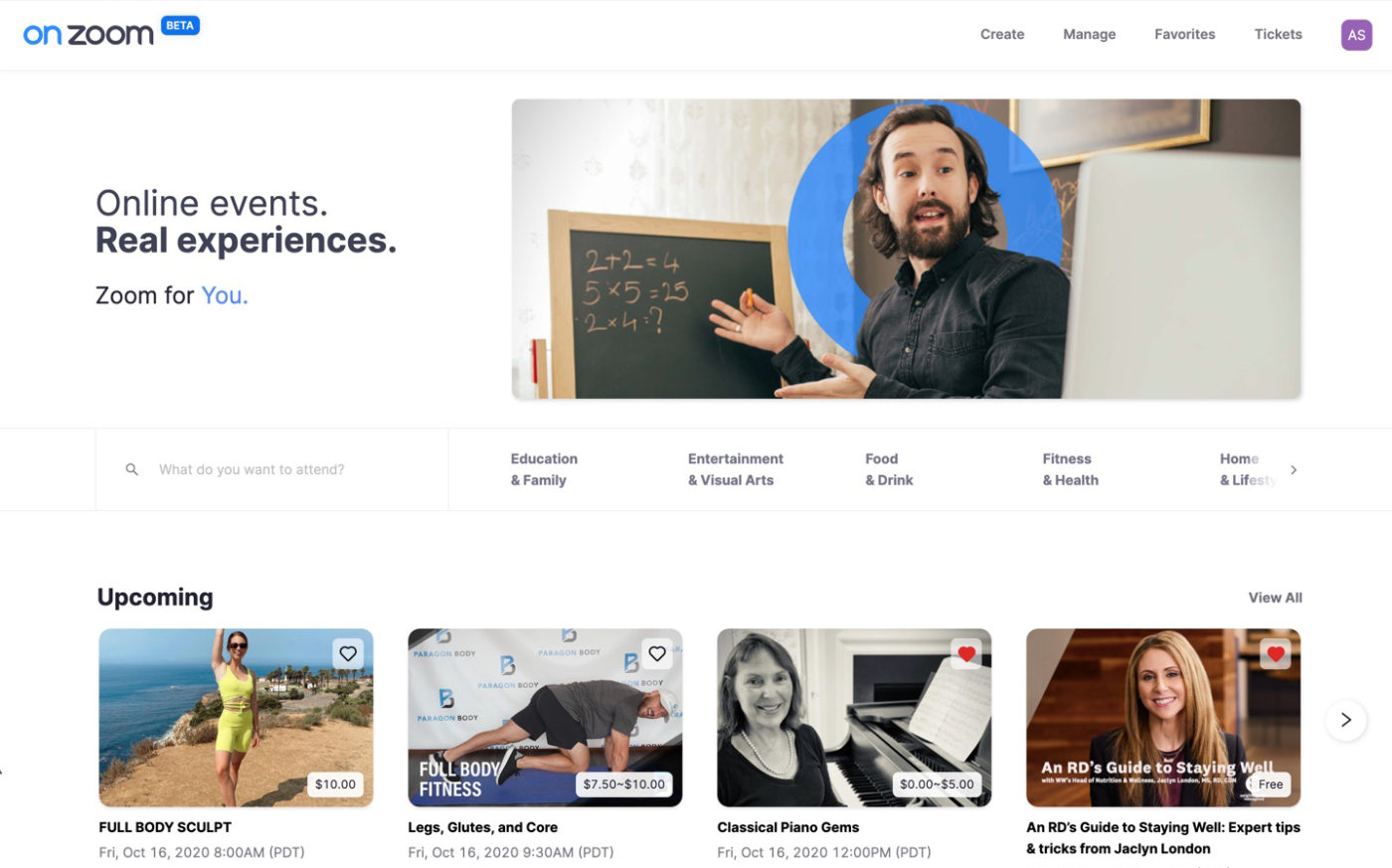 You don't have to be a paid user to participate in the event – you need to buy a ticket. There will also be an opportunity to give bidets or send donations to non-profit organizations. The cost of using the OnZoom platform ranges from free to $ 50, depending on duration, topic, and speaker.
Recall that this spring, Airbnb launched a similar platform. Airbnb Online Experiences, where the owners of dwellings that they had previously rented out their rentals continued the possibility of alternative income, namely to conduct excursions online or learn how to cook local dishes, for example, cook chutneys in an Indian family without leaving houses.
This article contains just two examples of how moving online helps companies stay afloat and even helping their users stay afloat during this difficult time. If your business is still not online, hundreds of examples of how your business can benefit from digitalization are examples. For ten years, we have been helping companies develop digital solutions designed to reduce resource costs, automate routine operations, and increase the company's profits at times.
With the advent of the crisis, everything was complicated. Still, at the same time, our clients, who did not give up, but continued to develop solutions to improve their users' experience, already after 2-3 months, began to make a profit.
Is your business suffering from a crisis? Not sure how to attract customers?