The situation with the pandemic is still unstable in the world. Although travel for tourism and business is recovering little by little, it is still impossible to be sure that everything will be fine by planning. The most popular maps are Google Maps, in the coming days to receive an additional function, or rather a layer. This was announced today by Google.
Covid-19 continues to spread in many countries, and as experts predict a second wave, Google Maps users can now enable the feature and see a color-coded map based on cases per 100,000 people. Also, there will be shown the number of real viruses infections, and you can see if there is a tendency for an increase in the disease's case.
This information will be available in the coming days in all 220 countries and territories currently supported by Google Maps. If possible, Google will drill down to the city level, but this will depend on the numbers coming from different sources.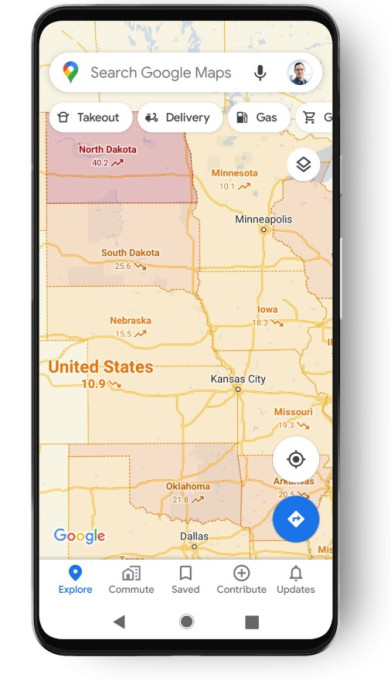 The company plans to use data on the number of cases from specific sources, namely Johns Hopkins, Wikipedia, and others, which receive information from local and intergovernmental government organizations. As of today, Google already uses these sources to show the number of cases in search queries.
The new layer is being rolled out for Google Maps on Android and iOS, so there may be slight delays in displaying the new map layer. It should be noted that the desktop version of the maps will not receive this layer yet. The company is primarily focused on mobile devices.
Do you want to implement a geolocation API into your app?
Here is an excellent example of what other solutions can be developed based on maps and what functionality can be implemented directly into cards. We have vast experience in developing applications with integration with maps. Today, locating provides many applications with a competitive advantage. If you are planning to create software or have a ready-made solution that is not yet integrated with maps, please contact us, and you will get a consultation about all points of map integration.
Do you want to see such articles in your inbox?
Stay up to date with latest tech trends and products