Remember how Facebook began its development? Precisely as a community for students. As a result, the company decided to return to its origins and announced yesterday on the launch of a new social media platform, Facebook Campus offers college students a unique place to interact with classmates, post upcoming campus events, receive news from school administrators, and other online activities.
To register on the new platform, the user will need a mail with an address that will contain "@ .edu". The application will be located in a special Facebook section. It will be available from the tab at the bottom of the screen or the "More" menu next to such units as "Clock", "Games", "News," and others.
"We wanted to create a product that made it easy for classmates to meet each other, forge new relationships, and easily start conversations," explains Facebook Campus Product Manager Charmaine Hung. "And we think Campus is more relevant than ever. With COVID-19, we see many students not returning to Campus in the fall. Now lessons are online, and students are trying to respond to this new norm – to connect with clubs and organizations that you care about when you are not together, "she added.
We believe that Facebook is going to bring young users back to its platform.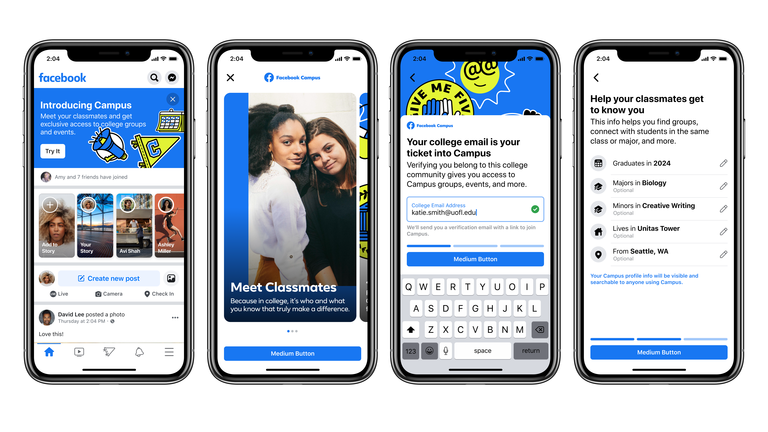 Every year there are fewer and fewer Facebook users who are classified as young. Most of this audience has moved to other apps like YouTube, Snapchat, and Instagram.
According to a 2018 Pew Research Center study, only 51% of US users between the ages of 13 and 17 said they used Facebook, compared with 71% who said the same in 2015. Meanwhile, a 2019 Edison Research poll found that Facebook has lost 15 million users since 2017, with the most significant decline in the 12- to 34-year-old group.
Facebook Campus is a niche solution that should attract young people to the site through exclusivity. Facebook launched a similar solution earlier for corporate users using the Facebook Workplace.
These platforms have a lot in common with the classic version, namely news feed, groups, etc. Currently, only students can become a user from 30 colleges and universities in the United States, but the number of educational institutions will increase.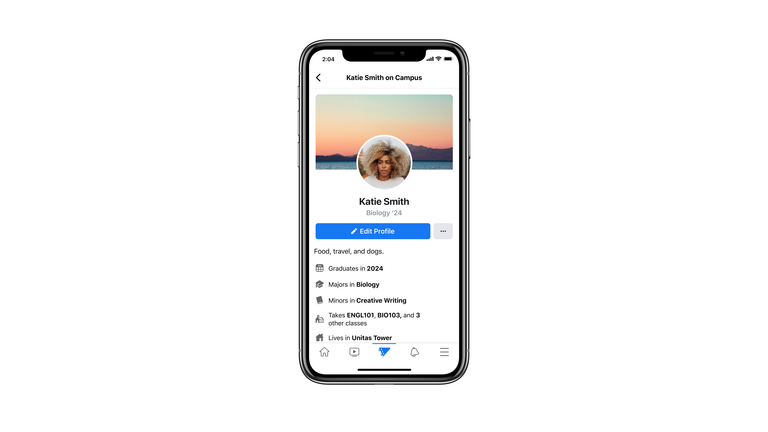 Facebook will sell the new app both inside its app and offline. Students may be prompted to join the campus in their news feed if Facebook has enough data to indicate they are likely attending a supported college.
In addition to the .edu email address, the Facebook campus requires an end year – and it must be no more than five years from the current date. At this time, Facebook will not remove Campus users after graduation, but the way these users participate may change in the future. The company believes that alumni are essential to the college community. The company says alumni play a large role in the college community.
Upon registration, students will add college information that will not automatically appear anywhere on Facebook. Campus users can also add a study period, a dorm, what subjects they study, an Instagram profile, and much more.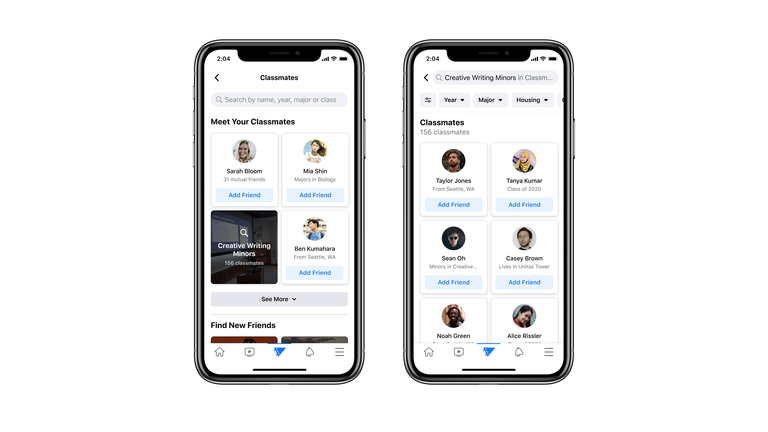 All of the above information will only be available to other Facebook campus users who visit the same college. It also helps keep the Campus student directory up to date, where users can be sorted by name, the discipline they study, etc. Users can create groups or events and invite other users from their campus to them.
These groups and events function nearly the same as on Facebook itself, except that they can be viewed, joined, and only available to students.
Facebook Campus also has its private chat section that is separate from Facebook and Messenger. These group chats work differently, as users don't need to search for and invite members.
A distinctive feature of the Facebook campus is that students cannot post messages in their profiles. This is only allowed in a group, events, or chats.
As a company specializing in social network development, we want to say that Facebook has chosen an excellent strategy to reach a broader audience. If you think that there is no room left for the market of social platforms to work, you are deeply mistaken. Choosing a specific niche, rather than covering everyone, can be a great success in this business. By the way, last week, we posted a new social media app in the App Store and invite you to test it.
Already have a social network in mind? Let's discuss the development of it