With expanding the list of modern technologies, software testing techniques continue to develop and improve. QA specialists help to reduce the number of the errors and bugs, speed up the process of launching a new project checking every detail step by step.
GBKSOFT is proud to be named Top Software Testing Companies 2020 by IT Firms version. Our quality assurance specialists check all our solutions from top to bottom, improve future updates, and user experience. They use diverse testing methods to be sure that the application works perfectly well and is ready to be launched on the marketplaces.
We care about every customer case as our name depends on their successful projects. We are sure that the final result will be impressive as we pay attention to all tiny but vital details when building a software solution. Positive reviews encourage us to make our workflow even better.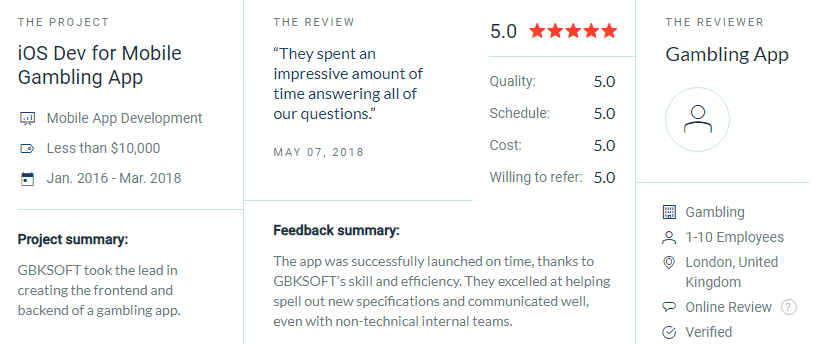 We are glad that our customers give us the opportunity to develop various software with a wide range of requirements and features. As we know how to build a unique project despite a high level of competition in the world of software.Sincerely, GBKSO