GBKSOFT is named to be Best Mobile App Development Company 2020 by the Design Drizzle version.
We provide our customers with the most expressive business and digital strategies. We have a close-knit team of professionalists – Business Analysts, developers, designers, QA specialists who are ready to serve you.  We show an enthusiastic approach to building new software development. Our strong sides are uniqueness, creativity, individuality, and responsibility. We guarantee constant communication and keep in touch with our customers.
On our account, there are numerous developments like educational platforms, healthcare, food delivery, on-demand services, etc. From the very beginning, we want to be sure that your project will succeed in the market and will gain a huge rank and popularity. That's why we get high reviews from our customers.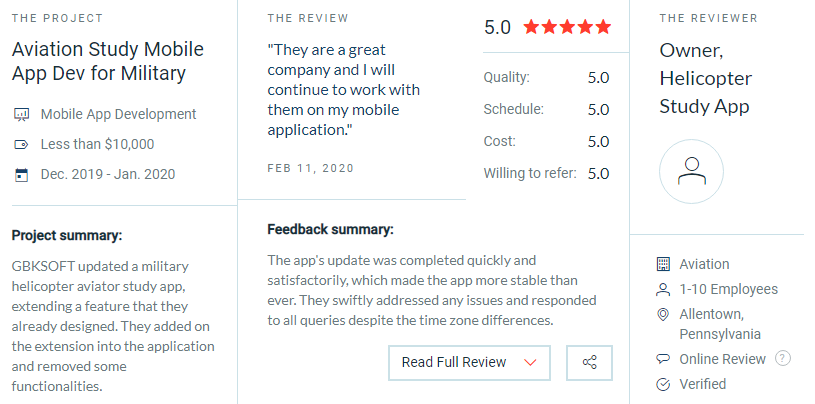 GBKSOFT implies the full trust of customers. We work keeping only high standards and will do our best to improve and develop your brand.
Sincerely, GBKSOFT
Want to build your mobile soultion?