Our hall of fame is replenished by another great award by VisualObjects. GBKSOFT team became the Top Mobile App Developers in Ukraine.
This is not just empty words for your company. It shows that we continue to prove our high level of professionalism. We never stop widen our technical expertise and add the test technologies to our stack. We prioritize our customers' expectations and demands to reproduce them in a future project as accurately as we can.
You may ask – what encourages us to grow and produce creative projects? That is not a big secret – satisfied reviews of our customers. We know that a key step in building is deep research in a certain business area, defining strong and weak sides, a suitable strategy exactly for the development of your case.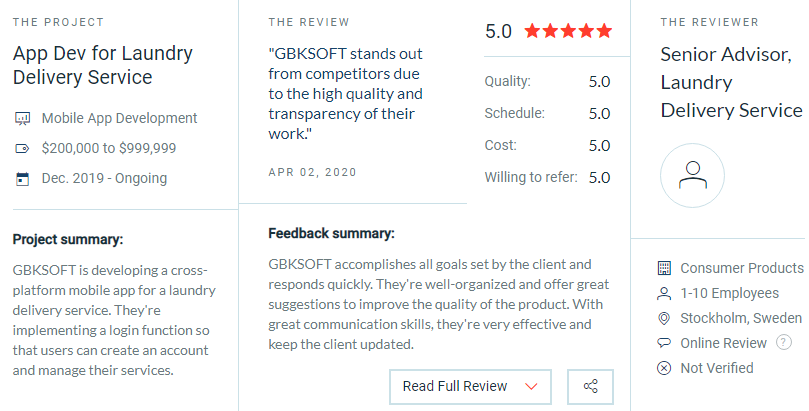 Creating a new solution is a great opportunity to express the creativity of our developers and designers. We know how to combine our customers` requirements with our individual approach.
Sincerely, GBKSOFT
Want to build your mobile solution?