There's a lot of hard and difficult work that goes into getting any small business on its feet. From advertising and marketing to real estate and company management, the list could go on forever. While there are several tips and tricks that work to get the gears moving, in order to keep your customers happy and loyal, you need to invest in top of the line software that will make your internal processes run more smoothly and ensure your clients don't look elsewhere for the services you provide. It might seem daunting to produce any piece of high-quality technology, but anything is possible with a reliable partner like GBKSOFT! 
GBKSOFT is a web and mobile development firm that's been delivering top-notch products for the past eight years. We specialize in web and mobile backend development, web application, and websites, as well as Android and iOS apps, just to name a few! We leave our customers satisfied every time!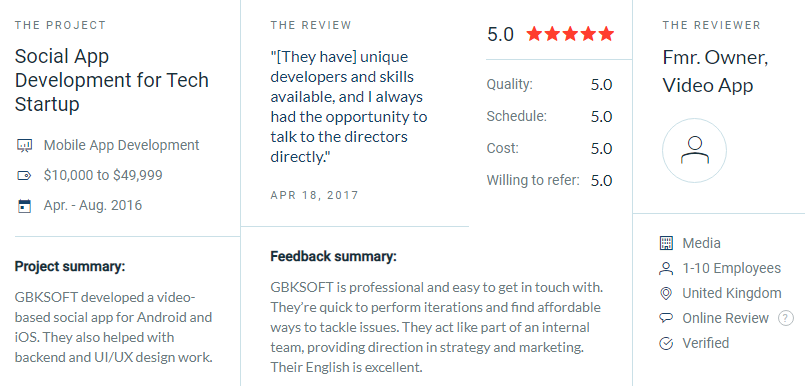 In recognition of our success, we've been awarded a Clutch Leadership Award for firms in Ukraine! We'd like to take this moment to thank our valued customers for participating in client interviews to gauge our impact. 
Sincerely, GBKSOFT
Already want to build a wev solution for your business?