Information system development
Information system for recruitment agencies
Personnel agencies mediating medical or nursing staff to the surrounding countries struggle with a multitude of organizational work on a daily basis. This is mainly related to the organization of transport tours, their automated planning, or solving problems caused by outages and changes of plan.
A part of the cloud solution, which we created for the client and subsequently operated (and still operate), is also a complex client management, contractual documentation, or connection with accounting software.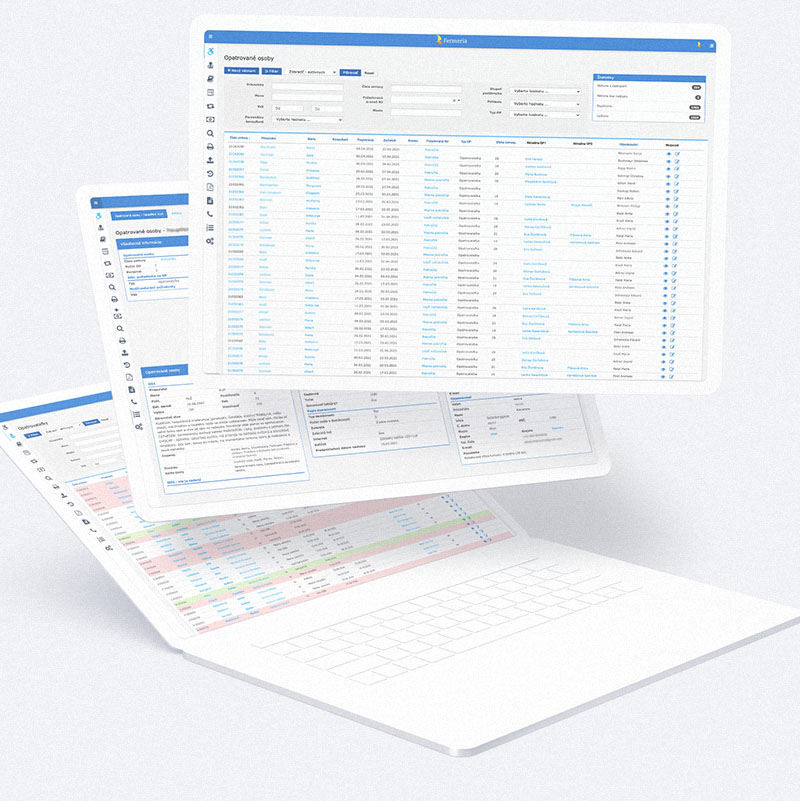 Web development (Drupal)
Took over from the former developer
8/5 Support
Cloud Infrastructure (DigitalOcean)
Scrum project management
SLA & Feature development contract
We develop digital solutions that are used by thousands of users.