Custom SaaS Solution development
Build better SaaS products
Altamira has the expertise, track record, and technical engineering stars to help you build a new generation of SaaS products for your company.
Helping businesses grow for 10+ years
"Altamira produced superlative deliverables that provide valuable information to guide internal operations and support sales processes. The team was receptive to feedback, adapting resources to ensure effective collaboration."
Custom-made ERP solution that provides jet brokerage services to boost jet sales and service quality.
Services we provided
Web application development
UI/UX design
"I am absolutely satisfied with how my app looks and functions. It is exactly what I wanted to get when I decided to go with this team."
Android and iOS native applications that provide on-demand drone services, where users can connect with couriers and track the status of their drone order delivery.
Services we provided
Mobile application development,
UX/UI Design
"The Altamira team did an amazing job! And I was pleasantly surprised by how well-established processes they have."
Web, iOS, and Android trading platform that offers advanced capabilities in earning by trading, selling products via the integrated marketplace, and conducting trading live-streaming.
Services we provided
Discovery
Tech Vendor Audit
Web and mobile application development
"The team's communication practices made for a rapid yet stable exchange of information, allowing for the quick resolution of all issues that arose during development."
Unique mobile solution that automates the process of uploading, transferring, documenting, numbering, and downloading pictures.
Services we provided
Web application development
UX/UI Design
"Unique mobile application that aims to teach users to play golf according to individual playing styles and recommendations provided by specifically developed algorithms."
Unique mobile application that aims to teach users to play golf according to individual playing styles and recommendations provided by specifically developed algorithms.
Services we provided
Discovery
Mobile application development
UX/UI Design
"The website that Altamira has generated now allows the company to save time and manpower as it performs a lot of tasks that other employees are used to doing. The team members' seamless approach to project management and their communication skills continue to make this collaboration productive."
Resigned web solution for a large-scale printing company that provides a modern order management system and enables customer experience.
Services we provided
Web application development
UX/UI Design
Create a better digital experience with our services
Create your own customized SaaS, mobile or web app from scratch. Whether you need a native app, cross-platform solution, or complex enterprise cloud software, Altamira provides all-level development, so you can focus on what you do best: acquiring and retaining customers
After extensive market research and planning, we will identify the features that will have the most significant impact on users and prioritize them. We use the Lean MVP development process so that you can get feedback from users and make changes quickly.
A great way to understand how your customers will use your software is to create a working design prototype of your SaaS product. You will see how your customers interact with your software, test if the UX / UI design works well and if your customers need any changes.
Get extra workforce for your development as-needed basis. Quickly expand your in-house team or create a new one by getting access to our talent pool of skilled developers. Altamira's expertise includes many platforms, from .NET to Cloud services.
SaaS Product Consulting
From the initial discovery to rollout, our SaaS experts create a tailored experience for your organization that provides continuous value. We work closely with you to identify your goals, desired results, and internal processes to develop a solution that meets your company's needs.
Migration to the Cloud
Thinking about migrating to the cloud or switching to the subscription-based business model? The move to the cloud can provide increased flexibility and cost savings. With cloud-based apps, you can roll out new features and updates much faster than on-premise software.
End-to-end Custom SaaS Development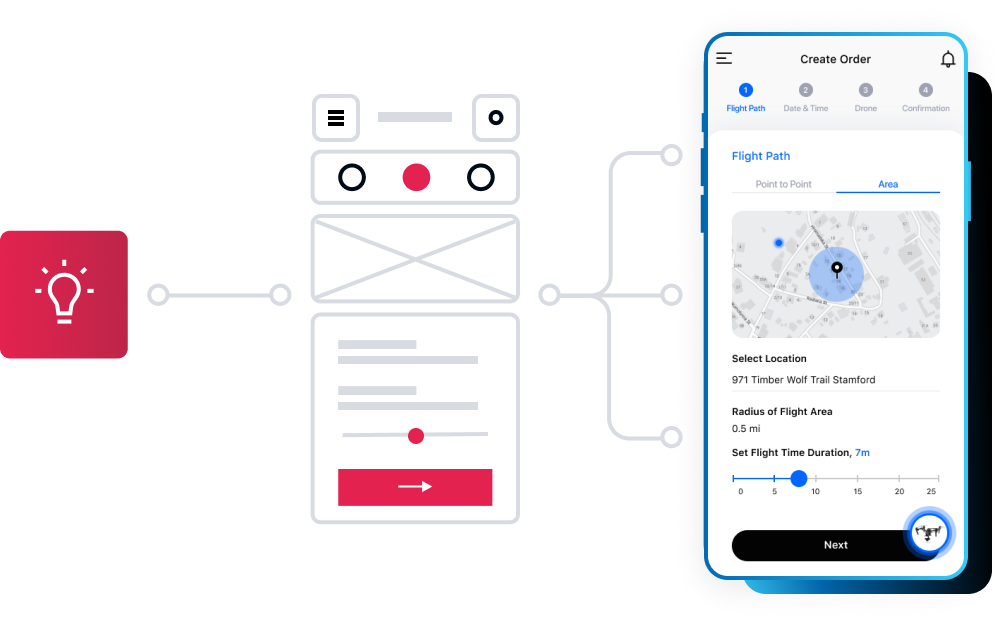 Altamira's team helps you define your project's scope and timelines, outline project risks and how to mitigate them and work with you to create a detailed project plan.
Selecting a software development company for your SaaS project is more than finding the most skilled engineers. Finding partners who understand your business and how your software fits into it is the best way to ensure a successful project.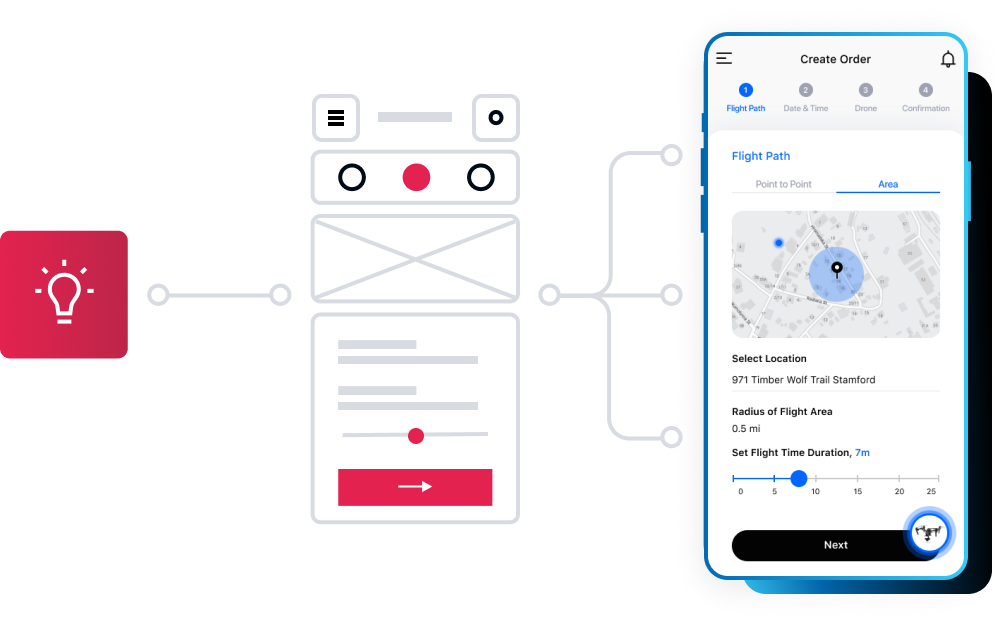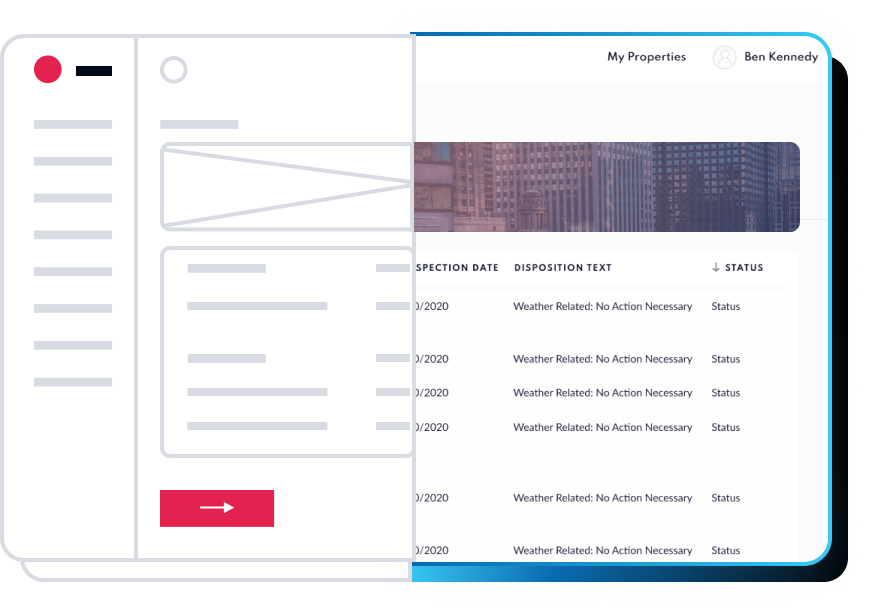 Product strategy & Business model creation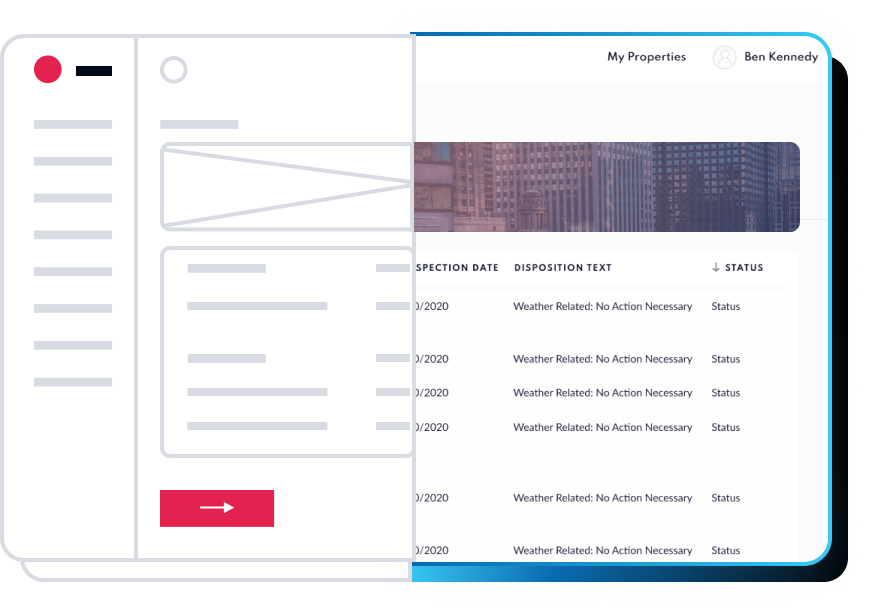 If you're not sure where to start, consider working with a professional partner that can help you develop a business model for your new venture. We are here to bring your product vision to life.
Our journey begins by assessing your current situation, understanding your goals, and exploring market opportunities. Together we will outline your ideal target market and what they want or need from your SaaS product.
Have a question? Need advice?
Book a complimentary consultation with one of our SaaS specialists
Aquiline Drones - Uber for Drones
Android and iOS native application that allows the use of drones for entertainment purposes and offers a bunch of options such as drone booking, location tracking, convenient payment system, chats, and profiles for two user roles.
Read case
Highrise - Platform for Building Management
An advanced web platform that helps with management of property and building violations. Highrise parses the data from the public boards of building violations and informs building owners and tenants.
Read case
Zemp - PoS SaaS solution
Zemp is a multifunctional Point of Sales mobile app that helps retail companies to manage orders, check inventory and stock count, generate employee reports, perform convenient transactions, and see sales reports.
Read case
Bestyn
A native iOS and Android app that connects neighbors and helps local businesses to grow within local communities. Bestyn includes posts sharing, private chats, stories and built-in editor for their creation, tools for promoting local businesses.
Read case
Domains we are proficient in
We keep challenging ourselves to continue building custom software solutions for companies that operate in diverse industries, the main uniting factor between which is that they all seek digital transformation.
Our flow of the SaaS development
Together with Altamira you can create a truly custom SaaS solution tailored to meet your particular business needs and streamline all crucial operations. 
Discovery stage
Solution design
Product development & QA testing
Deployment and maintenance
We convert your idea into project requirements and choose suitable architecture for your SaaS solution to provide app security and scalability.
The design concept is one of the most vital parts of development. It must be intuitive and suitable for your type of SaaS software development for different customers within your target audience.
At Altamira, we provide qualitative product development and test its functionality to fix bugs and errors before release.
What's great about custom development is that you get constant support for your solution even after deployment. In case customers face any problems with the application, our team is always ready to jump in and resolve these issues ASAP
Let's build your custom solution together!
Get an estimate of your future project with all risks included.
Explore our Success Stories
See more works we are proud of.