Mobile application usage has skyrocketed, with users last year spending 57% more time on their mobile devices than the previous year.
With mobile applications playing such a huge part of everyone's lives, your business obviously should have it to stay competitive. Whether you own a restaurant or an international network, there are many ways a mobile application can drive traffic to your business.
Budget-making and drawing up a business plan is the first step of any project. In case of inaccurate estimations, the whole project will be threatened. It's necessary to pay attention to every detail that relates to your application.
So we are going to examine some advice on budget planning.
Establish a clearly outlined plan
There has to be a distinct idea of what kind of features should have your app. If you don't have it, you definitely should work under planning your app because the development team needs the guidelines to meet all your requirements.
Well, the next stage is defining the mobile app development cost.
Determine the objectives of your app
The reason to build an app could be any. It depends on particular circumstances which features and strategies you will use for your application. Will an app advance your current company? Or you are going to turn the market upside down by an innovative concept? Probably, your heart desires to create such an app that will have a high user's involvement? Anyway, Nike+ is launching the app that presents Nike in digital spaces is an exemplary case. If the result doesn't meet your expectations due to the inaccurate plan, your time and money will be irretrievably lost.
Choose a platform
More platforms you will cover more customers you can engage in. Well, it sounds great but the price will grow repeatedly with every platform you want to cover. 
Examine the target audience and the app's popularity for particular platforms is the most rational decision in this case.
Total time spent on mobile devices per day: 215 minutes, or three hours and 35 minutes. It's expected to reach three hours and 49 minutes by 2020.
Select a team of developers
There are two ways how to do it:
To hire in-house developers. Such a solution will give you an opportunity to keep under control the development process and the ability to plan future projects with the same team. But here is another side of this solution maintaining the internal team needs extra money. Above all, you need to find and hire high-class specialists after examining their skills. Also, the in-house team requires office equipment, hardware, and software. The investments might be not affordable for small companies.

Another way is too involved in the work of an outsourced development company. The cooperation with the right company will bring you such benefits as a high-quality product and reducing costs for team equipment.
Have a tromendous idea of an app? To estimate
Compile a list of features
The main thing you should think about at the start is the functionality. The list of features will provide you an understanding of what kind of customer's needs have to be satisfied with your app. So you will be able to give explicit guidelines to developers.
Rational resource management
Treat to the application as to any kind of business and keep in mind that the investors want to profit from it. Also, you should think about ways to promote the app/ There are about 3 million applications in the Apple Store and approximately 3 million in Google Play.
The main mass of users appreciate their time and don't spend time in vain by examining Apple Store or Google Play, everything they do is checking the top app list. Therefore if you want to encompass the bulk of the audience, you should do everything to obtain the top position.
Don't forget about other approaches of promotion as sending promotional emails, сontextual advertising and etc to attract more users.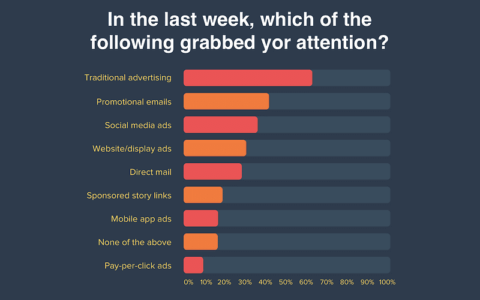 The marketing budget estimation
To make the marketing budget is vital as the application estimate. Here are some tips for paid advertising.
To engage new users you can use a paid promotion that provides a considerable profit.
Analyze how many times the app was installed.

As we said before, the top 10 apps come with a great number of users. Algorithms are configured to estimate the number of installs and rate them. Therefore, there has to be research to calculate the resources that can be spent to reach the required amount of installs. For example, to reach №1 position in the Apple Store Travel and Local category your app needs 20k daily downloads in the US. 
Estimate the cost per install
CPI, or cost per install, determines the price required by the promotion to generate one installation. This metric includes any expenses on involving users to your application. The average price per user is from $1,2 to $1,6. Let's calculate how much money we need to reach the particular amount of installations, with the CPI f $1.2, will need $133,860 of daily investments. To engage more users the app has to keep its position for 2-3 days.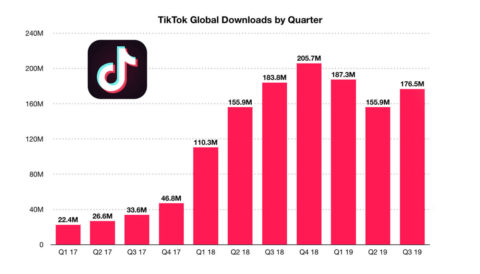 Generate the installs
Let's talk about the methods to ensure CPI:
to find a marketing specialist. They will test the efficiency of the advertisements at different resources as Facebook, Twitter, etc. After that, they launch the campaign and monitor the traffic, the average length of a session, etc. As a result, you'll get data that describe the behavior of your target audience at each platform.

Another way is to use an automated service for the promotion of an application. It can analyze user behavior patterns and define the platforms that contain focus groups for your app.

 
Summary
The budget is the main thing for every project. You will face with budget issues whenever you decide to add a new feature or start the marketing campaign we know it because of extensive experience in working with entrepreneurs and enterprises to establish strong development plans and determine costs to bring our customers' ideas to life.
The information mentioned above largely cover around 85-90% of the investments required in your mobile app development journey. But, there might be more cost heads and areas to cover depending upon your requirements, system functionality and business type.
Successfully managing the costs and development process requires not just a service provider, but also a partner that can hold your best interests and those of your software solution in mind throughout.
Do you need help to bring your project to life, on schedule and within budget?