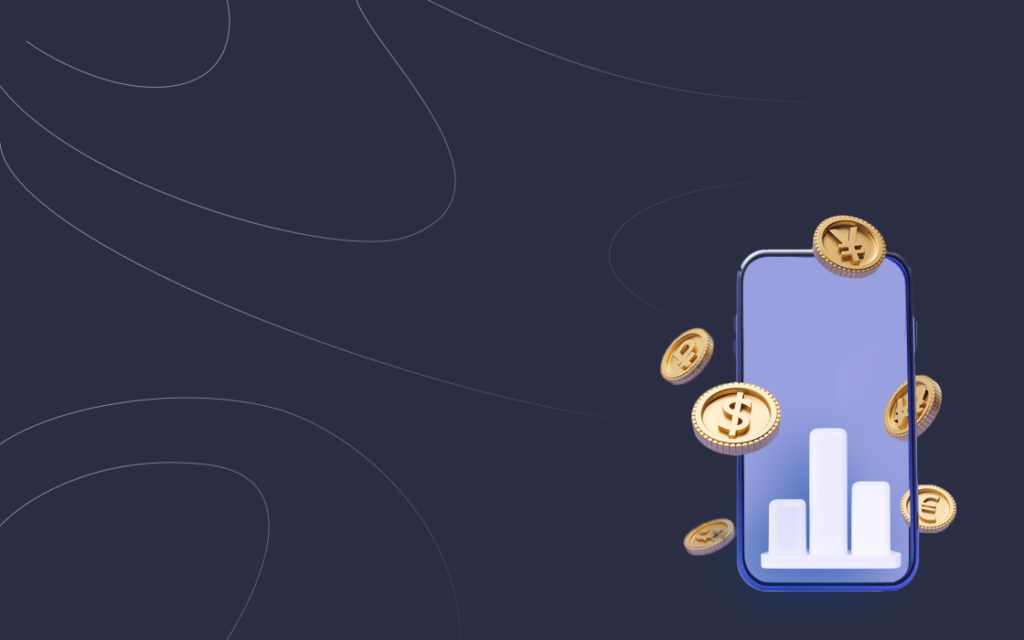 Trading has always triggered the interest of people who seek additional income. Some years ago trading was a tiresome half-manual job, but now with the latest technologies and solutions, it has become a very pleasant activity able to bring you money. 
Each year more and more trading groups think about building their own trading platform and start looking for a development team to turn their idea into reality. No wonder, because algorithmic and automated trading systems are the best tools that have been invented by a human. 
Just imagine how hard it was to build a strategy and manage it in simple Excel sheets, and let's not forget about the tons of papers you had to keep and revise to trade. It took too many steps and effort to trade. But digital transformation changed this industry drastically. 
Now when you have such great solutions like Ticker Tocker (with all its educational, broadcasting, social networking and other modules), trading becomes a really pleasing activity requiring minimum tiresome actions from your side. 
Altamira has vast experience in developing trading platforms, and we even worked on Ticker Tocker together with other teams. This is one of our most successful trading projects, so we've decided to share some tips on how you can build a similar solution. 
We will describe the most demanded and useful platform features, crucial development steps, and approximate development cost. 
And of course we will share our own experience and some challenges that we faced while building Ticker Tocker trading software. So, without further ado, let's get started.
What's so great about Ticker Tocker? 
If you decided to build your own custom trading software and already explored the market news, then you've probably found Ticker Tocker among other solutions. This is a well known and rather popular online trading platform in its segment, and we are proud to be a part of this huge project. If you ask us what makes Ticker Tocker so special and top-notch, we'll say – its complexity. 
This solution has not only a web version, but also a highly functional mobile app for iOS and Android devices. The greatest thing about Ticker Tocker is that it is perfect for different traders. Whether you are a beginner or a constant experienced investor, you can use this trading software easily. 
On top of that, Ticker Tocker offers educational materials provided by real experts to teach you how to trade, what strategies and markets to choose, and many more aspects. 
Also you can trade directly from Ticker Tocker with some major brokerages which is very convenient from the traders prospective. And while users like this trading platform for its wide range of features, the owners of Ticker Tocker appreciate the income this solution brings. For example, access to some content requires a monthly user subscription.
Monetization strategy of Ticker Tocker
Although Ticker Tocker is a freemium solution, the Investors will have to pay $160 per month to see Leaders products. While Leaders have to invest $200 per month. This is a great deal of money, taking into account how many people actually use Ticker Tocker constantly. 
This year Ticker Tocker announced that 20,000 investors are taking advantage of Leaders content on the platform and this is over 500% increase in their overall user base. 
If the figures above do not impress you, we are ready to name something even more exciting. Ticker Tocker now has a totally new trading TV channel called "Ticker Tocker TV" with over 10,000 subscribers. This is a proof that a common trading platform can become something more. It can transform into a more huge project with a bigger income and user base. 
So if you work enough upon your custom solution and add something fresh to it, you can reach the same or even bigger success. 
Also one more achievement of Ticker Tocker is that this spring it received the very valuable Gold Stevie Award in the category "Achievement in User Interface Design". Which also proves that if you take good care not only of your trading platform functionality but also of its look, you have all chances to win traders attention, loyalty and much valuable appreciation. 
We have described what's really great about Ticker Tocker, and now let's dive into all features that it offers and discover how you can build no less successful trading solution.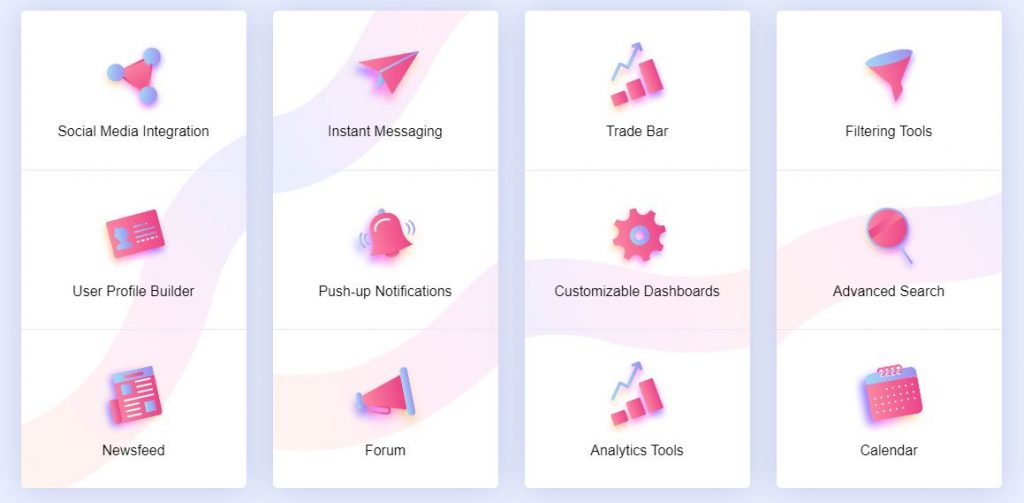 Must Read
Our experts who were involved in Ticker Tocker development process have shared their tips on how to build custom trading software and where you should start. 
Check out that post to find out valuable insights.
Top 6 must-have features for a trading system
What functional features should an online trading platform include? Based on our experience, we can say that trading platform users are very demanding and they pay special attention to the set of basic features that the solution offers. So trading app should have more than just a range of obvious requirements like:
Safety and security
take care of them in your trading system to protect the users data and platform from attacks and unauthorized access. It is also highly recommended to implement multi factor authentication. 
Reliability
the trading system should function without any issues and operations should be completed without errors. Therefore when you develop trading software, make sue everything works stable and fix all issues early on.
High performance
no one wants to wait until the page is loaded for a long time, because time is money and your trading app should not take it away.
Scalability
with time the number of platform users will grow and your automated trading software should be able to cope with higher number of requests and more busy workload.
If you want to build a great and competitive trading solution like Ticker Tocker, then you need to give a good thought to its features. We have collected the mast-have ones for you with a short description. So here is what makes a really successful algorithmic trading platform. 
Visualization of data is crucial for the trading industry because we perceive this kind of information more effectively and fast. So to let your trading platform users make data-driven decisions, it is better to take care of charting options. 
The charts should have a visually pleasing color scheme, everything should be readable and visible. Also it is preferable to add several layouts so that the users could choose the one up to their liking. The data may be displayed as a line or bar chart or else. 
It would be great if your app provided an option allowing users to check out the latest and oldest market trends, collect the data related to them, analyze it and organize in a convenient chart or table. 
Moving averages, stochastic oscillators, relative strength indexes and even more indexes can be collected and calculated in s couple of mouse clicks. What trader would not appreciate this useful tool?
In the era of automation it is not reasonable to make people spend a lot of time on observing patterns and creating different complex algorithms. This can be done automatically by a trading platform. 
Since all trading decisions are made more on observations and analysis than on personal preferences and decisions, you can make your solution smart enough to perform trading operations. For example, the automated trading system can explore and monitor the market, find places to buy and sell orders according to certain desired conditions. 
It is crucial to offer a way to establish a connection between successful traders and brokers in your solution. For example, you can organize a base of trusted brokers in your trading platform like it is done in Ticker Tocker. The traders will be able to add the brokers from that list to their personal list of connections for further instant trading operations. 
Ticker Tocker has this option and we think that it is highly appreciated by users. Backtesting lets traders avoid major money loss spent on testing the new strategies he has in mind. Ticker Tocker creates highly informative reports which are easy to understand and use on practice. 
Not only the platform users can see the results of the report, they can even customize the settings and see the exact fields related to trading algorithms that are the most interesting for them. 
#6 Trade ideas and channels
Some people are frightened to start trading because they are not experienced enough and they do not want to lose their money in a blink of an eye. So for these people it is reasonable to create an option that will allow them to follow the professionals, view their activity in real time, learn how to trade and what strategy to apply. 
At first people can try trade copying and then they will work upon their own strategies. With such an option you will ensure that your user base will be constantly growing. Also you can add a live video posting option to your platform, so that experienced traders can communicate with beginners in chat.
How to develop a custom trading platform? 
As you've understood, the development of a custom trading software is a holistic process that requires a team of professionals, a high level of preparation and consistency. So here are the specialists you will need to build your solution from scratch:
In case with Ticker Tocker, the business owner needed to build not only a web version of the software but also 2 mobile ones for Android and iOS. So the scope of work was incredibly huge. 
PRO TIP
If you are planning to build a big and complex trading software, then we'd recommend you to pay special attention to the pre-development stage called Discovery phase. 
Business Analysts will guide you and help you to perform market research, explore your competitors and their strengths and weaknesses, define the tech stack for your solution and write detailed specifications. 
Thanks to the Discovery phase you will mitigate the development risks and have a certain plan of actions.
Once you've accomplished the pre-development stage and got your project specifications, you can proceed with the app building. It includes several crucial steps and we'll describe them in brief.
The challenges we faced when developing the trading platform
Ticker Tocker is a rather complex project that requires a lot of knowledge and skills to be built. Not only our team had to dive into the trading industry, there were also some technical challenges related to the development itself. So we thought that you might be interested in those challenges since they can appear when you are going to build your own solution. 
Specifications challenges 
Specifications stage is very important since it helps to write a comprehensive description of the future project and predict all possible risks. So if you miss anything on the stage of writing tech specs, you may end up with holes in budget and technical inconsistencies. 
Our team has never been involved in development of such complex trading solutions like Ticker Tocker before. So we lacked some knowledge in this industry and when our designer created wireframes there were some inconsistencies of how everything should work on practice. This happened because designs were created before the specifications. So this led to numerous interface adaptations until the best result was achieved. 
Altamira was not the only company that worked upon Ticker Tocker, the business owner also hired the teams from New York and Lviv. So coordination and communication between all team members took a lot of time. 
We had to apply numerous scaling up practices. For example, we had numerous channels of communication and needed to keep an eye on all notifications – SMS, emails, push notifications, etc. There also were many users who needed to wait an hour or more until they received this or that notification. So to resolve these issues with an influx of users and notifications, we have applied scaling of queues. 
One more challenge that we faced was the necessity of specific licenses which are hard to get due to numerous serious requirements. For example, in the US you can get either one license for the whole state or a separate license for each separate state. The review is held by NFA which is a very serious and demanding organization. So some extra time was spent on getting the licenses.  
Our developers mastered various third-party integrations while working upon Ticker Tocker. They needed to connect the online trading platform with a streaming platform, helpdesk, some brokerage related services, and also it was crucial to make Ticker Tocker pull the real time data from the stock exchange services. 
How much does it cost to build trading apps like Ticker Tocker? 
You probably understand that online trading platforms are quite expensive solutions, and it is impossible to cut their development costs drastically. The development of a custom project like Ticket Tocker requires numerous specialists to be involved, numerous practices to be applied. On top of that there are some side expenses related to third-party integrations and other services. 
However, if you have a great trading platform in mind but your budget is limited, you should not give up your idea. After all, you can start from developing an MVP and then keep investing in your project and improve it, make it bigger and more feature-rich. 
Ticker Tocker was one of many trading platforms we've worked on, so after analyzing all our projects, our specialists counted how much an MVP (minimum viable product) of a trading platform may cost you. Check out the table below to see what specialists you will need, how many hours of work are required, and what is the cost of those hours. 
| | | |
| --- | --- | --- |
| Stage | Dev hours  | Dev price |
| Specifications | 111 h | $2664 |
| Design  | 78 h | $1560 |
| HTML/CSS | 329 h | $9212 |
| JS development | 328 h | $9840 |
| PHP development | 826 h | $24780 |
| Quality Assurance | 383 h | $6894 |
| Admin | 29 h | $580 |
| Scrum Master | 332 h | $6972 |
So as you can see the MVP of a basic trading platform may take 3-6 month and the approximate cost of work would be $65,000+. However, you should keep in mind that addition of some complex features and further app improvement will cost you some extra money.
Trading is a very profitable industry that requires more modern and sophisticated solutions. So if you have a smart trading platform in mind, it is the right time to shape your idea and start turning it into a real project. 
The competition on the market is tough, but you should not think that there is no place for something new. If you hire experienced developers who know what key features to add to your solution, how to make it work smoothly and fast, and how to make your trading platform stand out – then success is in your hands. 
Although trading platform development is very costly, this solution can really pay itself off after some time. So by investing in it, you are investing in your future regular income. 
All you need to do is to make sure that your solution is versatile, that it offers a range of handy features and that it is easy to use and access. These days it is preferable to ensure both web and mobile presence to attract the maximum number of users and encourage their loyalty. 
How to choose a reliable developers team?
We would recommend you to explore websites like Clutch or Goodfirms, select several companies. Then go to their website, check their portfolio and industry expertise.
And last but not least, ask the company for a consultation and you'll understand whether they are experienced enough to build your trading solution.
What is better a web or mobile trading app?
Based on our experience we can say that it is better to build a trading platform for both, because traders are different. Some of them may prefer trading via desktop or laptop, while others are likely to use mobile devices that are always at hand. So to have a broad user base it is better to offer both types of app – a web and mobile one as well.
What third-party integrations are required for trading platforms?
You can integrate many 3d party services depending on your needs. But there are some crucial ones like Amazon S3 for storage of data, integration with social media like Facebook or Twitter, and convenient payment gateway like Stripe, PayPal, or else.