Healthcare technology development services and solutions 
Healthcare & Pharma Software Development
At Altamira, we design, develop, test, and maintain bespoke software solutions specifically for healthcare providers. Healthcare software development is your way to connect your medical data and advanced technology with patients, vendors, and other stakeholders.
Altamira delivers digital health management solutions
We provide custom pharmaceutical development services for healthcare organisations, medical ISVs, and medical device manufacturers.
By developing apps that work across multiple platforms, companies can reach a wider audience and provide more comprehensive care.
Patient apps and portals
Being experts in user-centric approach, we proactively create intuitive interfaces that help patients better manage their health conditions.
Omnichannel experience platform
With our omnichannel experience platforms and development services, you can secure a positive patient experience across all in-person, online, and mobile channels.
Electronic health information management
Healthcare companies need reliable and efficient electronic health information management systems to keep track of patient data. Our team of experts can help you develop a plan that meets your specific needs and enables you to improve patient care.
Telehealth and Telemedicine systems
We design custom telehealth systems to improve patient outcomes and increase efficiency in the delivery of care. Our engineers will support you at every step, from choosing the proper hardware and software to integrating your system with existing healthcare infrastructure.
Explore our services and products
Cross-platform healthcare apps development
Altamira has over 9 years of experience developing complex, high-performing, cross-platform mobile apps for medical professionals to secure better patient care and help them improve efficiency while cutting costs.
We deliver full-cycle pharma software development services, including AI healthcare software development, from patient registration solutions and clinical data collection tools to electronic health record (EHR) platforms.
Data is the key to unlocking better patient outcomes. Altamira's team of data engineers can help you track emerging trends and automate routine tasks and decision-making processes for your healthcare organisation.
Of course, numerous challenges come with developing healthcare solutions; that's why we're here to assist you every step of the way. MVP development for healthcare startups is a great way to find a product-market fit and get users to use and benefit from the product.
Looking for a way to give your medical software development company a boost? By extending your team with experienced technical experts, you can help your business grow without compromising on quality or efficiency.
From selecting the right technology platform and developing a roadmap for implementation to providing ongoing support, Altamira team will secure tech compliance with your healthcare objectives and workflow optimisation, ensuring the best possible output to your patients.
Let's treat the core problems, not symptoms.
Get an estimate of your future project with all risks included.
Explore our Success Stories
See more works we are proud of. 
Benefits of working with Altamira
Comply with HIPAA regulations
We are a helping hand for healthcare-oriented startups and companies with numerous services, from product development to continuous improvement and maintenance, while complying with HIPAA regulations and best practices for maintaining data privacy.
Mitigated project risks
By identifying and addressing potential risks early on, you can avoid problems down the road and ensure a successful outcome for your project.
Increased revenue
Collaboration with the right technology partner can help your business focus on what matters the most to its success — increasing revenue and decreasing expenses.
Reduce development costs
Working with Altamira, you can decrease the biggest expenses that software development organizations face: the costs of labor, product development, and maintenance.
Custom Mobile App for Dog Owners
Modern technology can help owners care for their dogs and keep them safe. GPS tracks and saves dogs' history for their whole life, easily transfers it to new owners and ensures the security and detectability of the animal.
Read case
Patient Care App
The mobile app aims to present ways to help patients with chronic diseases and, at the same time, monetize the app by selling data collected directly from patients, which is of significant value to pharmaceutical companies.
Read case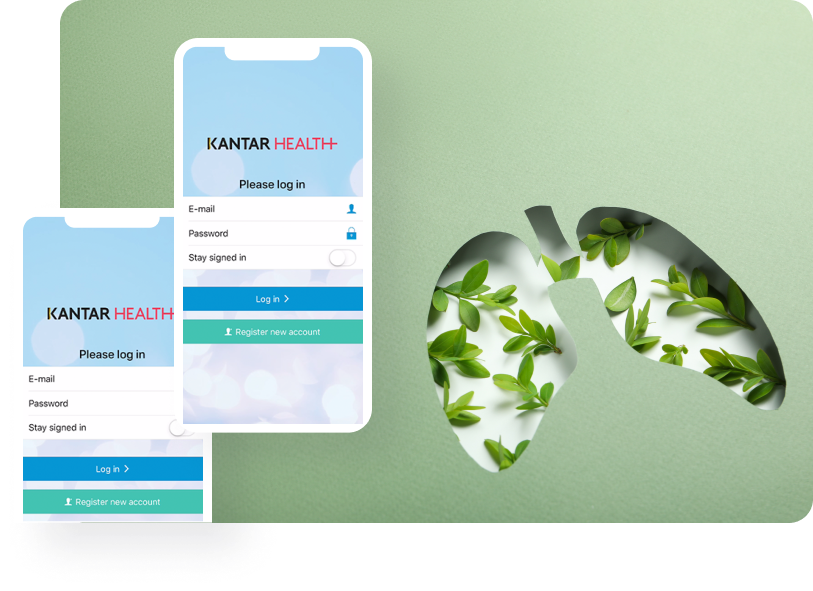 Point of Sales Saas Solution
Zemp is a multifunctional Point of Sales mobile app that helps retail companies to manage orders, check inventory and stock count, generate employee reports, perform convenient transactions, and see sales reports.
Read case
All-in-one Solution App for Local Businesses
A native iOS and Android app that connects neighbors and helps local businesses to grow within local communities. Bestyn includes posts sharing, private chats, stories and built-in editor for their creation, and tools for promoting local businesses.
Read case
Looking forward to your message!
Our experts will get back to you within 24h for free consultation.
All information provided is kept confidential and under NDA.