Cross-platform App Develoment
Cross-Platform Mobile App Development
Altamira offers the development of highly customized, scalable and intuitive mobile apps, suitable for multiple platforms.
Target a wider audience with a cross-platform app development
Focusing on security, usability and UI, we build impressive fully-featured cross-platform mobile apps tailored to satisfy your customers' needs. We offer assistance at all stages of mobile app development, from concept to maintenance of the ready app.
Create your own customized mobile or web app from scratch. Whether you need a native app, cross-platform solution, or complex enterprise cloud software, Altamira provides all-level development, so you can focus on what you do best - acquiring and retaining customers.
After extensive market research and planning, we will identify the features that will have the most significant impact on users and prioritize them. We use the Lean MVP development process so that you can get feedback from users and make changes quickly.
A great way to understand how your customers will use your software is to create a working design prototype of your SaaS product. You will be able to see how your customers interact with your software, test the UX/UI design and quickly identify any changes needed.
Get extra workforce for your development when it's needed. Quickly expand your in-house team or create a new one by getting access to our talent pool of skilled developers.
From the initial discovery to rollout, our experts create a tailored experience for your organization that provides continuous value. We work closely with you to identify your goals, desired results, and internal processes to develop a solution that meets your company's needs.
Quickly adapt to a larger software workload without compromising performance or losing revenue. Altamira operates exclusively to intercept the stall and get back on growth quicker and more sustainably than anyone else. Ensure fast and reliable software delivery.
Our cross-platform mobile development tech stack
Our team builds impressive fully-featured apps offering a rich user experience across all devices. You will get a software solution that works on multiple platforms with a close-to-native interface and experience.
We are your reliable tech partner
Having rich cross-industry expertise, we will provide you with an experienced and dedicated team of experts and put your idea into the reality within the shortest time.
Fintech
We have developed many technologically innovative digital products for modern fintech companies.
Retail
Reinvent your relationships with clients and provide a remarkable experience with custom retail development.
Healthcare
We help you design and develop healthcare software solutions to meet the needs of both clinicians and patients.
Let's treat the core problems, not symptoms.
Get an estimate of your future project with all risks included.
Explore our Success Stories
See more works we are proud of. 
Altamira Process
The best results come from a seamless integration of design and development. All skills and specialties are synchronized around a common goal.
01
Discovery
02
Design
03
Development & QA testing
04
Deployment & Maintenance
Absolute clarity in to project documentation is our priority. We make sure that we are on the same page with our customers.
Based on the client's expectations, we create designs allowing to experience a user-friendly flow of an app.
Ensured code quality from the very first steps. Utilizing the best-suited technologies we deliver results in accordance with requirements and deadlines committed by our team. Regular quality checks guarantee that no inefficiencies will escape notice.
Final deployment of the source code and launching of the app on a client's platform. We guarantee our commitment even after the project will end. Perfect performance, API updates, future scaling.
Custom Mobile App for Dog Owners
Modern technology can help owners care for their dogs and keep them safe. GPS tracks and saves dogs' history for their whole life, easily transfers it to new owners and ensures the security and detectability of the animal.
Read case
Patient Care App for Leading Life Science Company
The mobile app aims to present ways to help patients with chronic diseases and, at the same time, monetize the app by selling data collected directly from patients, which is of significant value to pharmaceutical companies.
Read case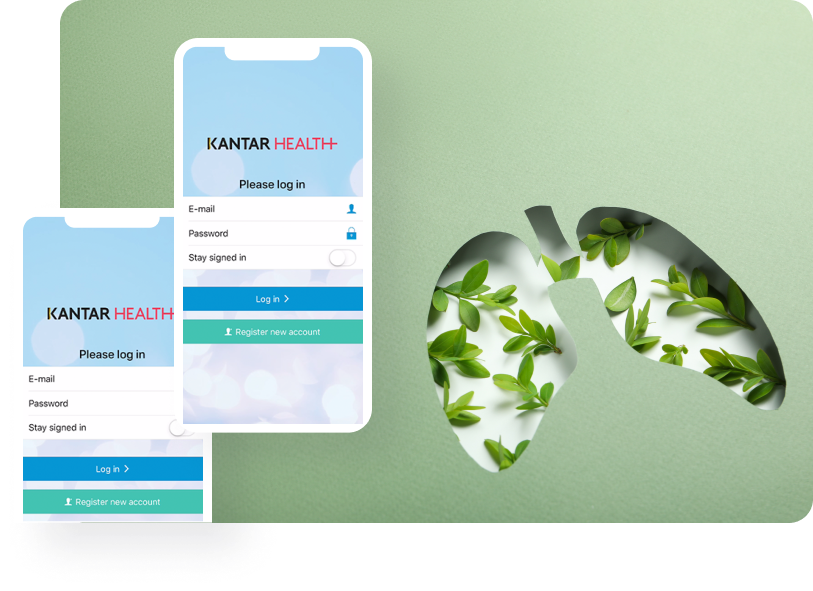 Point of Sales Saas Solution
Zemp is a multifunctional Point of Sales mobile app that helps retail companies to manage orders, check inventory and stock count, generate employee reports, perform convenient transactions, and see sales reports.
Read case
All-in-one Solution App
A native iOS and Android app that connects neighbors and helps local businesses to grow within local communities. Bestyn includes posts sharing, private chats, stories and built-in editor for their creation, and tools for promoting local businesses.
Read case
Looking forward to your message!
Our experts will get back to you within 24h for free consultation.
All information provided is kept confidential and under NDA.