MVP software development - launch your digital product idea
Release a product quickly by creating an MVP development first and test your concept before committing significant investments into development.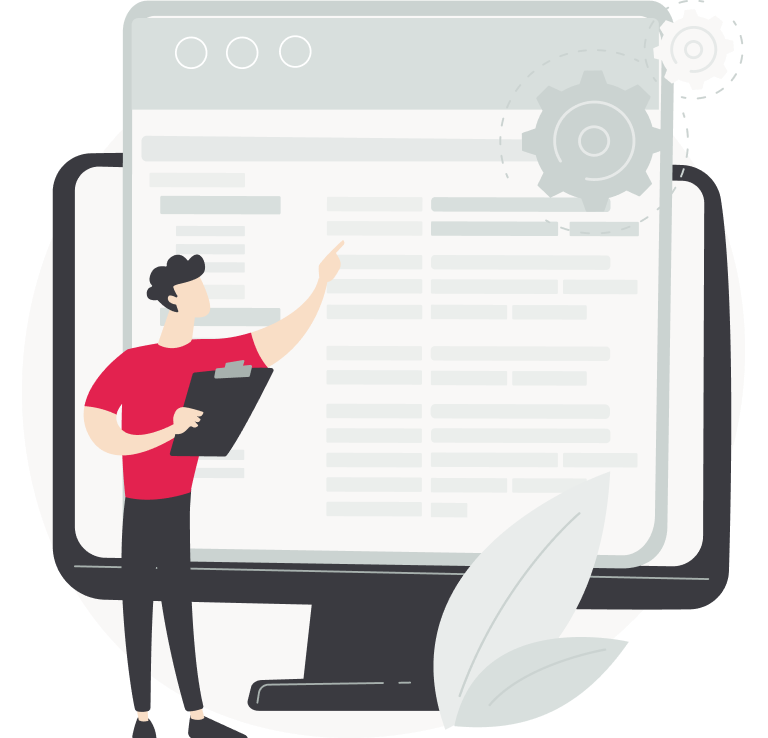 Altamira is an experienced MVP app development company that builds and delivers solutions for various business industries. With our solid experience, you can build an MVP while being certain that you will avoid budget loss and various development pitfalls.
Major benefits Altamira offers
What business advantages you get
MVP software development is a widespread practice that always pays off in the end. The main benefits of MVP for startups and established enterprises are similar. 
01
Early testing opportunity
02
Faster time to market
03
User feedback
04
Minimal initial investment
05
Risk mitigation
06
Probation period
MVP app development allows you to identify the strengths and weaknesses of your idea and determine if a product solves real problems and meets your expectations before you spend the whole budget and a lot of time on the full development. 
Building an MVP takes less time than the development of a complete product. Hence, you can start promoting your product, integrating it into your working environment, and building a user base early on. 
MVP app development services helps you get a better understanding of what your target users really want, like, or dislike about your solution. Also, you get a chance to discover what users' problems the solution manages to solve and in what way, and if the development outcome meets your expectations. 
MVP requires fewer upfront investments as compared to full-fledged development. Hence, you don't end up spending all your resources on a whim on a product that might not even be the right fit for your business. 
Most software development projects are complex and, thus, have many risks associated with the development. Building an MVP is one of the most effective ways to predict and minimize them.
If you want to create a successful product, it's important to be on the same page with your development team. Trying out MVP development services is a great way to find out and make sure that you picked out the right outsourcing developers for your project and possibly long-term partnership.
Models of MVP development services
There are 3 key sourcing models of MVP development you can select for your project. Each of them has its pros and cons that you should be aware of and thoughtfully consider before making a final decision. 
In-house development
The project is built, tested, and released by your in-house team without the involvement/assistance of any other development companies.


Total control over processes
High productivity levels
Predicted outcome
The project is built with Altamira. You can outsource the development of certain project features if your in-house team lacks specific expertise.


Quick access to tech knowledge
Faster MVP development
Lower costs
The project development is delegated to the software development company responsible for all processes, from coding to project delivery and maintenance.


Minimum input from your side
Experienced tech talents
Professional risks mitigation
Let's treat the core problems, not symptoms.
Receive a personalised project estimate and take the first step towards bringing your idea to life.
Explore our case studies and find out how we have helped some of our clients from around the world.
MVP development cycle
Our MVP developers follow these steps to build high-class projects which help our clients reach their business goals.
01
Shaping your idea
02
Prioritising features
03
Developing the solution
04
Releasing MVP
05
Moving forward
At the very beginning, you share your idea with us and our expert team analyzes all the information you provide and performs the Discovery stage (holistic market research), and writes up all technical documentation including all requirements and software specifications. 
Working closely with a client, we determine must-have features which have to be included in MVP. We also briefly outline the functionality that is to be added to the product in any future releases.
This is the core phase of the whole process. During this stage our entire team works on turning your idea into reality. The development process includes UI/UX design of your MVP, writing high-quality code of your web or mobile app, and quality assurance.
Once the MVP is ready for the launch, you can offer it to early customers or introduce it to your employees in order to learn from their interactions with the product, get feedback, and test your initial assumptions in practice.
MVP is just the first step. So after you make sure that you're going in the right direction, we'll proceed with the development of the product and its post-release maintenance.
Discover why customer choose Altamira
Altamira produced superlative deliverables that provide valuable information to guide internal operations and support sales processes. The team was receptive to feedback, adapting resources to ensure effective collaboration.
Custom-made ERP solution that provides jet brokerage services to boost jet sales and service quality.
Services we provided
Web Application
UI/UX Design
I am absolutely satisfied with how my app looks and functions. It is exactly what I wanted to get when I decided to go with this team.
Android and iOS native applications that provide on-demand drone services, where users can connect with couriers and track the status of their drone order delivery.
Services we provided
Mobile Application Development
UX/UI Design
The Altamira team did an amazing job! And I was pleasantly surprised by how well-established processes they have.
Web, iOS, and Android trading platform that offers advanced capabilities in earning by trading, selling products via the integrated marketplace, and conducting trading live-streaming.
Services we provided
Discovery
Tech Vendor Audit
Web and Mobile Application Development
The team's communication practices made for a rapid yet stable exchange of information, allowing for the quick resolution of all issues that arose during development.
Unique mobile solution that automates the process of uploading, transferring, documenting, numbering, and downloading pictures.
Services we provided
Web Application Development
UX/UI Design
It has been an absolute pleasure working with the team at Altamira. We have never been blocked or impeded by their work. They operate efficiently and quickly to get the job done.
Unique mobile application that aims to teach users to play golf according to individual playing styles and recommendations provided by specifically developed algorithms.
Services we provided
Discovery
Mobile Application Development
UX/UI Design
The website that Altamira has generated now allows the company to save time and manpower as it performs a lot of tasks that other employees are used to doing. The team members' seamless approach to project management and their communication skills continue to make this collaboration productive.
Redesigned web solution for a large-scale printing company that provides a modern order management system and enables customer experience.
Services we provided
Web application development
UX/UI Design
Looking forward to your message!
Our experts will get back to you within 24h for free consultation.
All information provided is kept confidential and under NDA.