Shape the unknowns into the defined scope
Complete Discovery stage with Altamira to validate and structure your ideas, discover all the unknowns and mitigate development risks.
Discover the unknowns and mitigate the risks
What is the purpose of the discovery stage?
Discovery stage is a pre-development phase that includes gathering of information, holistic research and writing technical documentation
Smart brands choose Altamira
What uncertainties to discover?
Discovery Stage would list, validate, unify and standardize the approach to 3d-party solutions, functional and non-functional development, take key decisions on architecture making the infrastructure and development cost predictive.
Discovery stage would validate that those systems can be applied within the industry and your business standards, compliances, software and hardware limitations, time frame constraints, documentation limitations, etc.
Standards and compliances
There may be lots of standards and regulations, which should be reviewed, verified and set for the project to follow. 
Too many ideas, processes, problems, raised initiatives that need wording, coordination and prioritization would be defined during the Discovery Phase. 
Discovery stage structure and flow
Preparation is the key to success, especially if you are dealing
with software development. Let's shape your idea
into the project plan together!.
01
Specialists involved
02
Preparation
03
Ideation
04
Validation
1-3 weeks on average
 Discovery Stage Team:
Business Analyst

 

Product Manager

 

Software Architect

 
2-3 days
We arrange a call to briefly discuss your idea, business needs, goals and priorities. Together we'll schedule working sessions and meetings and think over the discovery plan. 
What you get:
Clear discovery plan and schedule.

 

Meetings schedule.
up to 5 days
During this stage we focus on the high-level vision and dive into your business sphere. With us you'll define your high-level priorities and form complete project vision.    
What you get: 
Project Vision Document.

 

Mind diagrams (user flows, business flows, list of solution options, etc.)

 
5+ days on average
Prioritize your solution options and write high level project structure. On this stage user flows, wireframes, design concept, and roadmap are being prepared. We also perform prioritization validation.  
What you get:
Preliminary Specifications.

 

Wireframes.

 

Verified project estimation.

 

Roadmap.

 

List of 3d-party solutions.

 

Tech vision

 

Defined Risks.
01 - Project Vision Document
PV Document will help you to identify your value proposition and target audience, monetization strategy, and key performance indicators.D escribe the main idea behind the project and define objectives and problems that the solution will solve.
02 - Preliminary Specifications
The specifications document contains a well-formulated and comprehensive backlog. It captures functional and non-functional requirements and information about the tech stack. It is written in the form of epics and separate user stories.  
It will contain the info about the tech stack, infrastructure and project scheme, key risks, main decisions, the list of all necessary third-party solutions, and verified estimation of your project.
This is a visualized plan of your future project that captures goals (long and short-term), priorities, deliverables, and a list of actions that will be performed by the developer's team. 
05 - Wireframes Design Concept
You will get all designer documentation, wireframes and UX roadmap that will help you to get a full picture of how your solution will look and how its elements will work.
Let's build your custom solution together!
Get an estimate of your future project with all risks included.
Explore our Success Stories
See more works we are proud of. 
Global Pet Security – Custom Mobile App for Dog Owners
Modern technology can help owners care for their dogs and keep them safe. GPS  tracks and saves dogs' history for their whole life, easily transfers it to new owners and ensures the security and detectability of the animal.
Read case
Aquiline Drones – UBER for Drones
Android and iOS native application that allows the use of drones for entertainment purposes and offers a bunch of options such as drone booking, location tracking, convenient payment system, chats, and profiles for two user roles.
Read case
Zempcenter – Point Of Sales SaaS Solution
Zemp is a multifunctional Point of Sales mobile app that helps retail companies to manage orders, check inventory and stock count, generate employee reports, perform convenient transactions, and see sales reports.
Read case
Patient Care App for Leading Life Science Company
The mobile app aims to present ways to help patients with chronic diseases and, at the same time, monetize the app by selling data collected directly from patients, which is of significant value to pharmaceutical companies.
Read case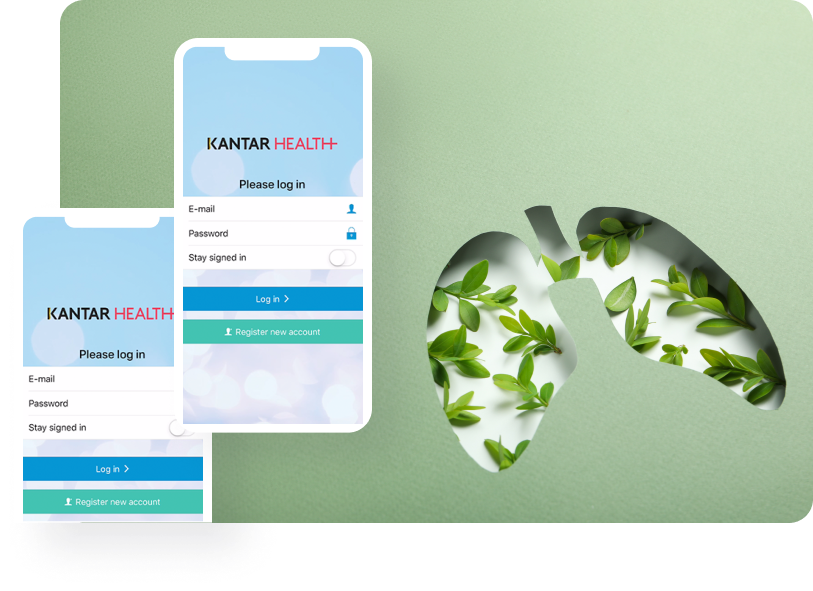 Services we are proficient in
We keep challenging ourselves to continue building custom software solutions for companies that operate in diverse industries, the main uniting factor between which is that they all seek digital transformation.
Altamira team builds web and mobile apps with robust features that reflect your business's identity. You will get flexible and scalable web, cross-platform and native apps that will satisfy even the most demanding users.
With the our team, you can design, and launch your unique digital product with minimal investment to test your idea on the market. We build MVPs that could be easily scaled in the future without needing to rebuild them from scratch.
Web and Mobile UX design is vital to the success of most digital solutions and services. Altamira team is your perfect partner in designing products and services that maximize end-user satisfaction and increase profitability.
Validate and structure ideas to launch the trouble free development. It will help you to identify your value proposition and target audience, monetization strategy and key performance indicators. Get your homework done beforehand.
Code Review & Data Migration
We offer audit and consulting, conducting code reviews and infrastructure optimization to migrate to the cloud and save infrastructure code. You will be able to maintain data integrity while eliminating redundancies.
Our services surely include the various combinations of team extension like outstaffing, dedicated team, and outsourcing. The selection entirely depends on the ongoing business and development requirements of our clients.
Our team aims for excellence in results and achieves the stated goals
We support and boost individual business needs 
to maximize efficiency of custom solutions
We grant top-level engineers who are committed 
to ensuring high-quality outsourcing services
We guarantee transparency of processes and continuous communication to achieve the desired outcomes
Looking forward to your message!
Our experts will get back to you within 24h for free consultation.
All information provided is kept confidential and under NDA.